24.04.2016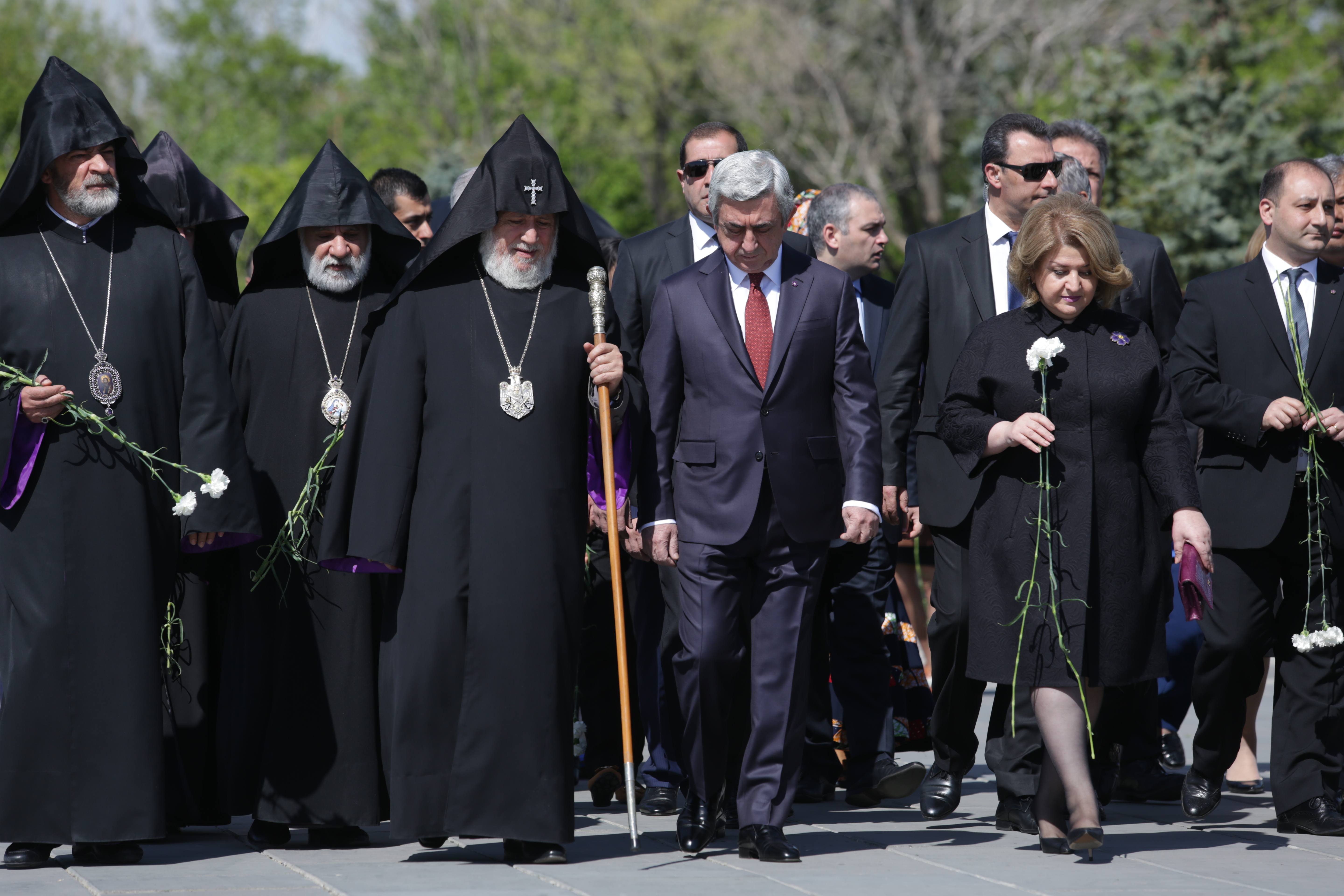 In April 24, RA President Serj Sargsyan and the First Lady visited Tsitsernakaberd Memorial Complex.
RA President laid a wreath at the Monument and flowers near the eternal fire of the Memorial Complex. The President was accompanied with Catholicos of All Armenians Garegin II, high-ranking officials and clergymen. Charles Aznavour and famous actor George Clooney along with the founders and participants of "Aurora" Awards took part in the commemoration ceremony near the eternal fire.
A special rite headed by All Armenians Catholicos was held at the Genocide Monument entreating the intercession of the holy martyrs of the Armenian Genocide.