24.04.2017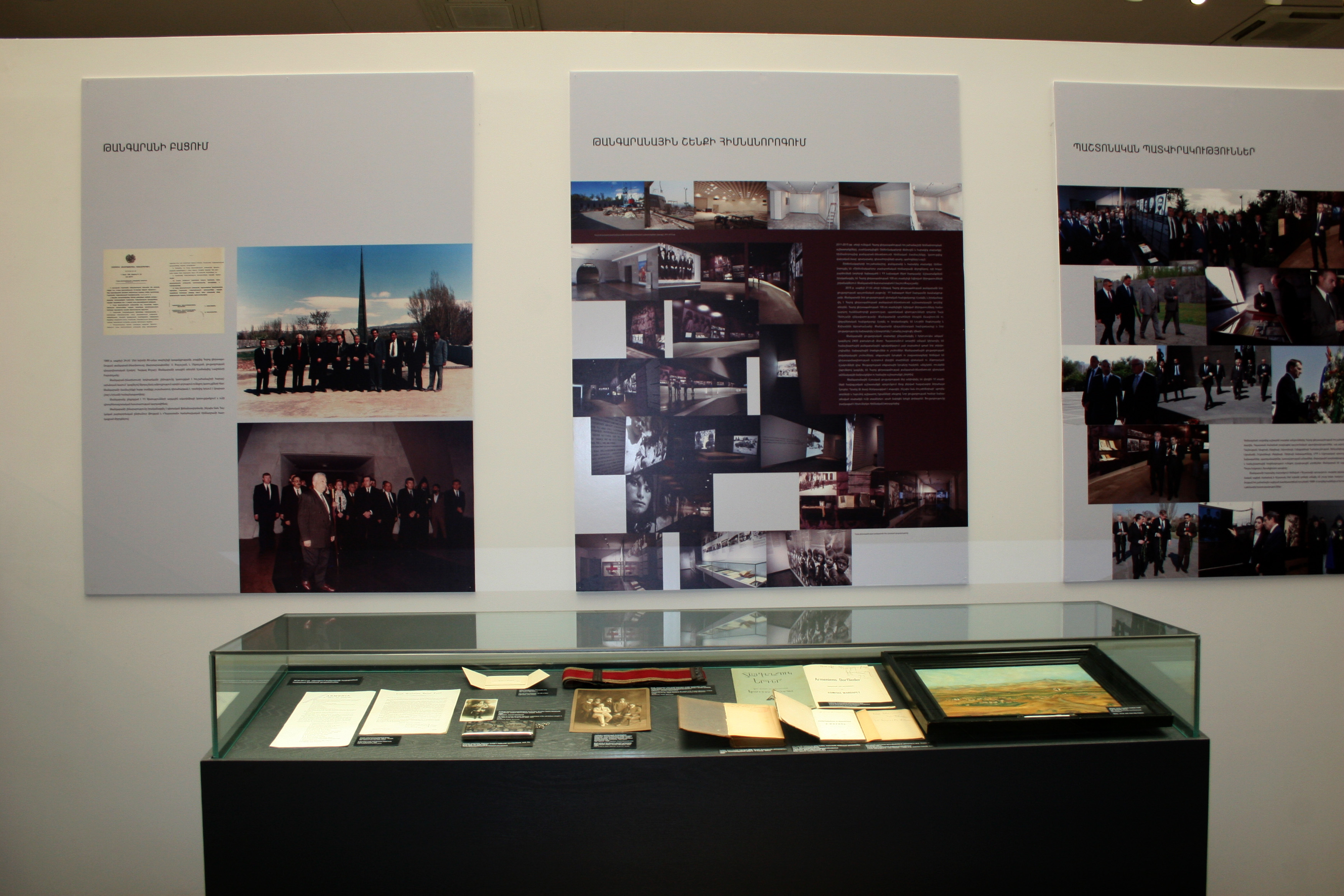 Today a new temporary exhibition was opened at Armenian Genocide Museum. The first visitors of the new exhibition were RA President Serzh Sargsyan with the First Lady Rita Sargsyan, RA Prime Minister Karen Karapetyan, RA National Assembly Speaker Galust Sahakyan, and high-ranking officials.
The exhibition includes exhibits and samples 25th anniversary of the Independence of Armenia and the 50th anniversary of the construction of the Genocide Monument.
The exhibition also includes unique original units acquired by AGMI in the past year. Some book from the privet library of Daniel Varujan, with the poet's inscription, brought from New York to Armenia by the efforts of AGMI Director Hayk Demoyan, are also part of the new exhibition, as well as, Komitas Vardapet's book with his autograph, the photograph of fifteen years old Azniv Mirzeyan who participated in the Urfa self-defense battle, and other samples.