24.04.2017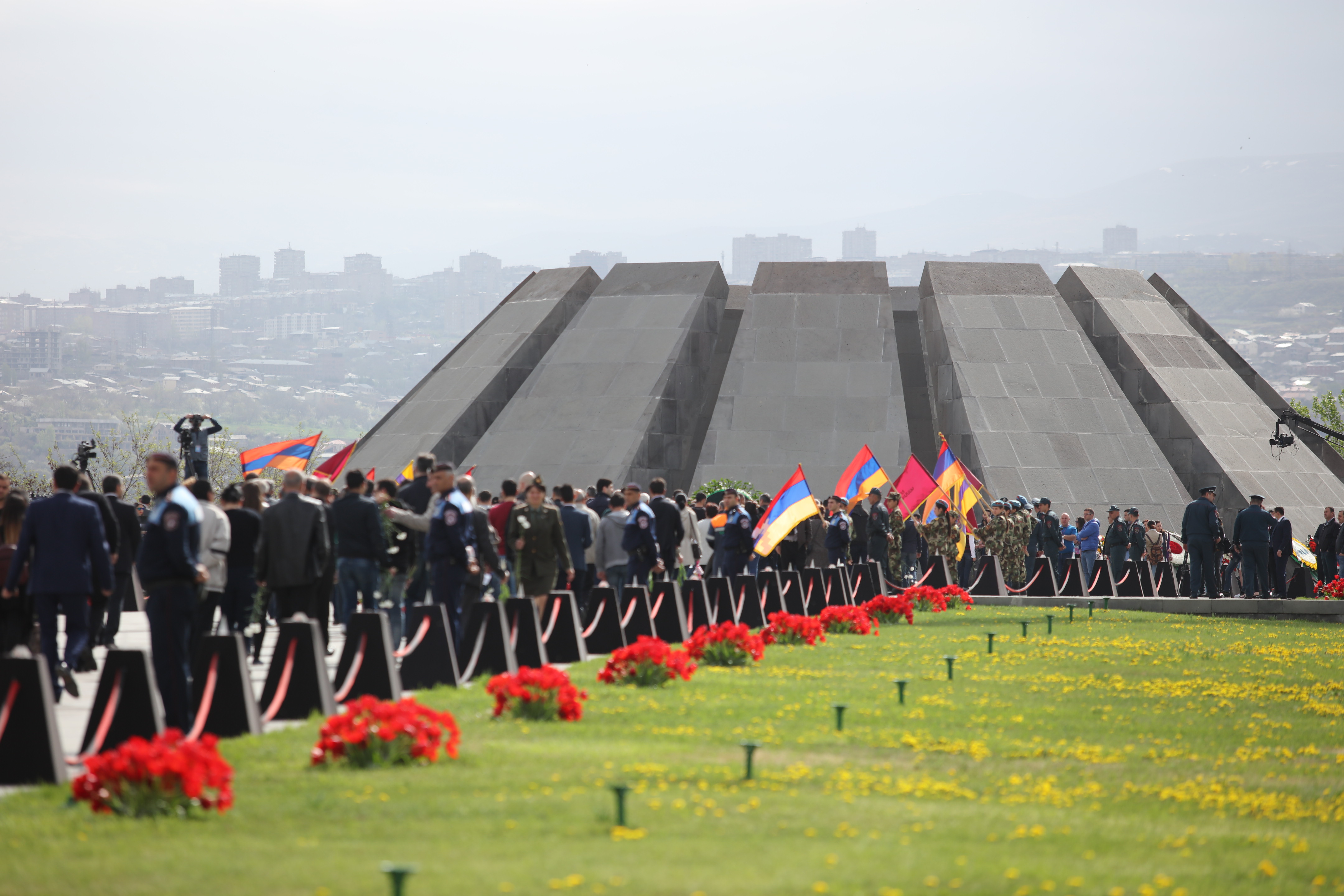 Today is the remembrance day of the martyrs of the Armenian Genocide, the 102nd anniversary of Armenian Genocide. Every year on April 24, hundreds of thousands of people from Armenia, Diaspora, as well as, foreigners visit Tsitsernakaberd Memorial Complex to lay flowers at the eternal fire and honor the memory of the innocent martyrs.
On April 24, commemoration ceremonies are held in every part of Armenia and Diaspora. Protest calls are raised against the Turkish denial policy and messages to the international community to recognize the greatest crime of the 20th century. Liturgy is hosted at all dioceses of the Armenian Apostolic Church. In 1920's April 24 was marked as the commemoration day of the most tragic page of the Armenian History.
On April 24, 1915, by the command of the Turkish authorities more than two hundred Armenian intellectuals - writers, musicians, publicists, lawyers, doctors and deputies - were arrested, exiled and brutally murdered.
The murder of the Armenian intellectuals was part of the systematic and divine plan to exterminate the Armenian people in their homeland.
On April 24, 1965, demonstrations were organized in Soviet Armenia demanding to recognize the Armenian Genocide. The wall of silence created during the Soviet rule was broken.
Every year, on April 24, mourning procession of hundreds of thousands of Armenians from Armenia and Diaspora moves silently to the Genocide Memorial. The flowers laid down at the eternal fire build a sea of sorrow making the view more touching.