AGMI HEAD OF DEPARTMENT AT UNESCO CONFERENCE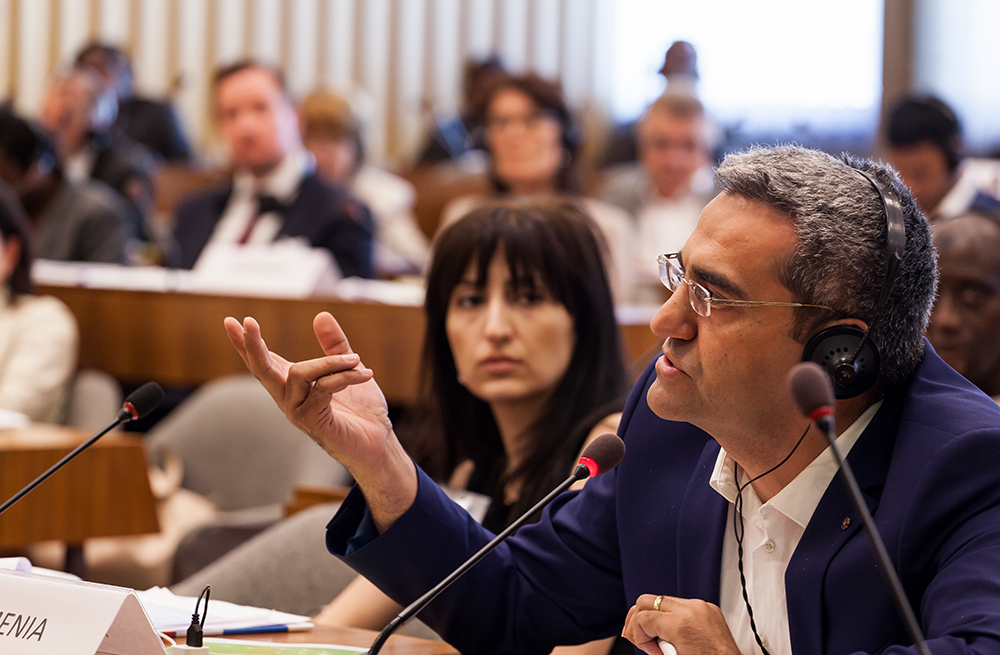 Suren Manukyan during the conference
In 10-11 July, a conference titled "Addressing Antisemitism in and through Education" was organized by UNESCO in Paris.
The conference was attended by participants from 27 countries. One of the representatives of Armenia was the AGMI Head of Comparative Genocide Studies Department PhD in History, Suren Manukyan.
The main purpose of the conference was to focus attention on the phenomenon of anti-Semitism and develop a policy to fight against the ideology; through the development of scientific-educational and information online platforms.
During the two days, the participants got acquainted with contemporary anti-Semitic manifestations, the practical skills that can be effective and useful to prevent violence, extremism, and in particular, to prevent and combat anti-Semitism.
The participants also visited the Shoah Monument-Museum.