THE VISIT OF FEDERAL-LED AUSTRALIAN DELEGATION TO ARMENIAN GENOCIDE MEMORIAL COMPLEX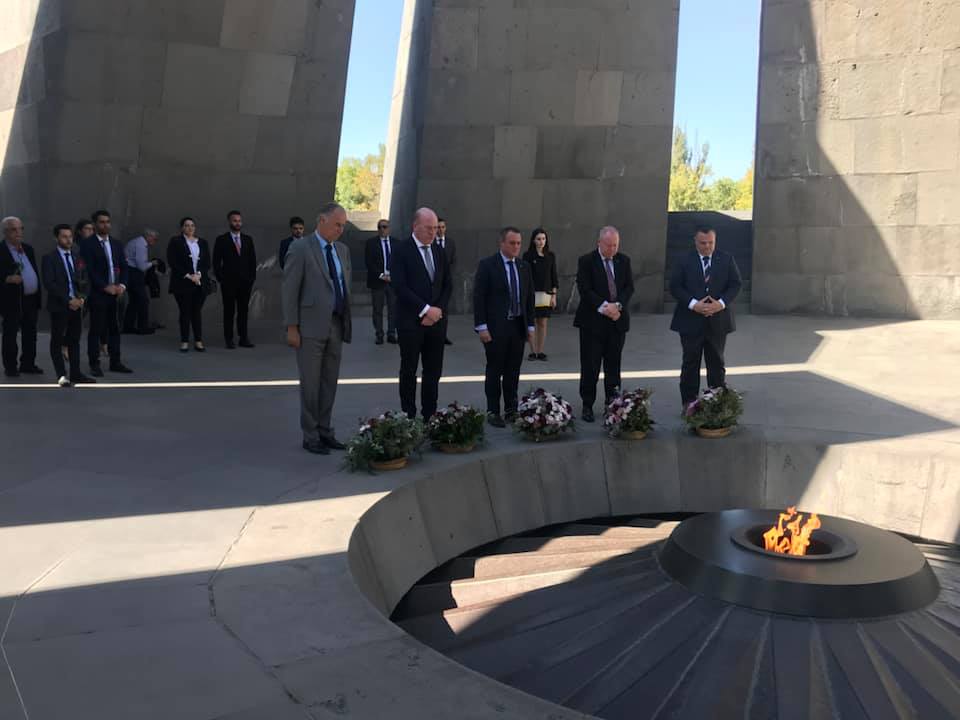 On the initiative of the Armenian National Committee of Australia, on 22nd of September, a delegation of Federal Australian parliamentarians visited the Armenian Genocide Memorial and Museum headed by Australian Federal Parliament representative Tim Wilson.
Members of Australia's Parliament Trent Zimmerman, Tim Wilson and John Alexander, as well as Member of Parliament of the country's largest state of New South Wales Hugh McDermott were amongst the 20-person delegation.
The delegation was welcomed by AGMI deputy director Lusine Abrahamyan, who presented to the guest the history and the symbolism of the Genocide Monument.
Members of the delegation put flowers at the eternal fire and prayed for the memory of the innocent martyrs.
The Australian guests also visited the Genocide Museum and got acquainted with the museum exhibition and details about the genocide history, after which they left notes in the Memory Book of honorable guests.
The guests also visited the Memory Alley where they planted a fir.