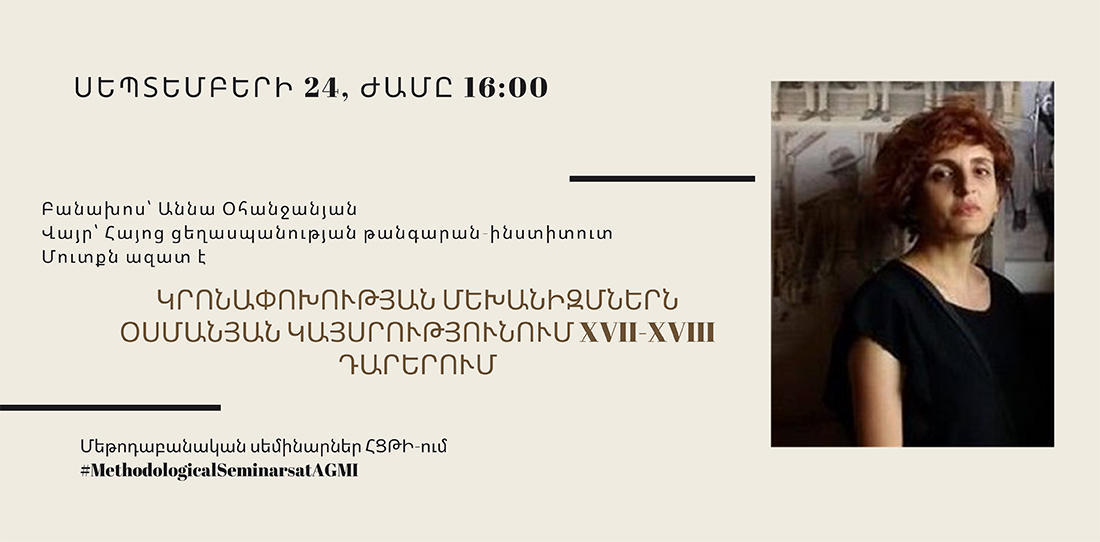 Today an interesting methodological seminary took place at the conference hall of the Armenian Genocide Museum-Institute Foundation.
The lecture was delivered by theologian, Ph.D. in historical sciences Anna Ohanjanyan. The speaker presented a period and topic that is poorly studied in the history of the the Ottoman Empire. The lecture was titled "The Mechanisms of Religious Conversion in the Ottoman Empire during XVII-XVIII Centuries".
The religious mosaic of the Ottoman Empire in the XVII-XVIII centuries was presented during the lecture, including inter-religious and inter-faith relations. The lecture also referred to the characteristics and mechanisms of forced conversions of Christians based on newly discovered source material.
About the speaker:
Anna Ohanjanyan is senior research fellow at Mashtots Institute of Ancient Manuscripts Matenadaran. She has a long-term teaching experience, author of a number of scientific articles and monographs. Anna Ohanjanyan has recently completed a series of post-doctoral studies abroad (Central European University and New European College) related to the history of the Ottoman Empire (until the modernism).
The entrance was free.
Information on such events can be found on the following pages of the AGMI Foundation:
http://genocide-museum.am/eng/eventsAGMI.php
https://www.facebook.com/armeniangenocidemuseum/
#MethodologicalSeminarsatAGMI
#AGMIEvents
#AGMIPublicLectures
#AGMIEducationProgram