25.03.2016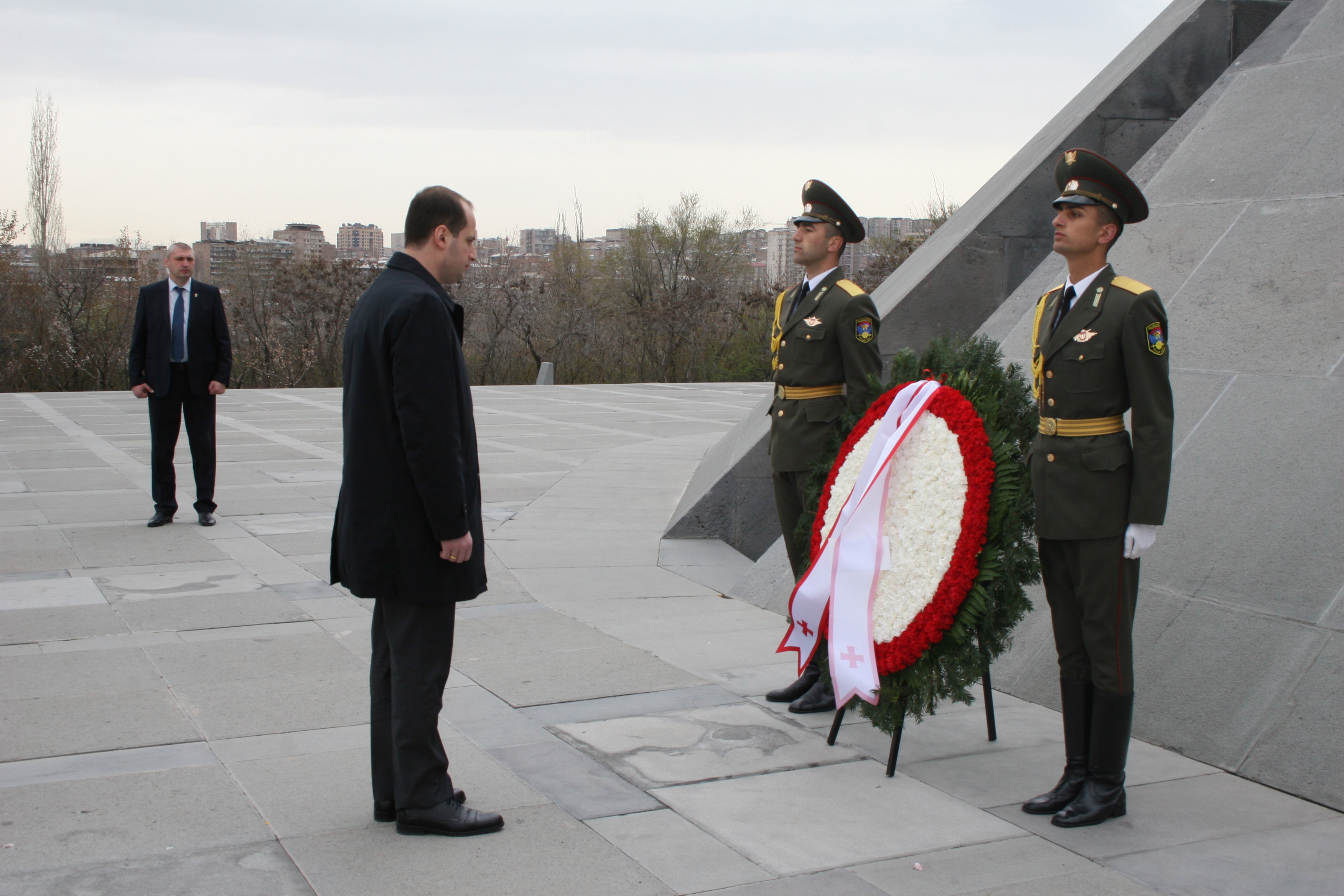 In 25th of March Georgian Foreign Minister Mikheil Janelidze visited Armenian Genocide memorial Complex. The minister laid a wreath at the Genocide Monument and the accompanied delegation put flowers at the eternal fire and honored the memory of the innocent martyrs with a minute of silence.
AGMI Deputy Director Suren Manukyan presented to the Georgian guests the tragic episodes of the Armenian Genocide in brief and story of the Monument construction and its symbolic architecture. The Minister also visited the Memory Wall where he listened to the humanitarian stories of foreign missionaries. Jars filled with the soils brought from the commentaries of foreign cultural, social, political and scientific figures are placed in the back of Memory Wall. Those were not only eyewitnesses of the Armenian Genocide, but also great friends of Armenian people.
At the end of the visit AGMI Deputy Director presented to Georgian Foreign Minister some of English and French publications of the Armenian Genocide Museum-Institute.