25.04.2017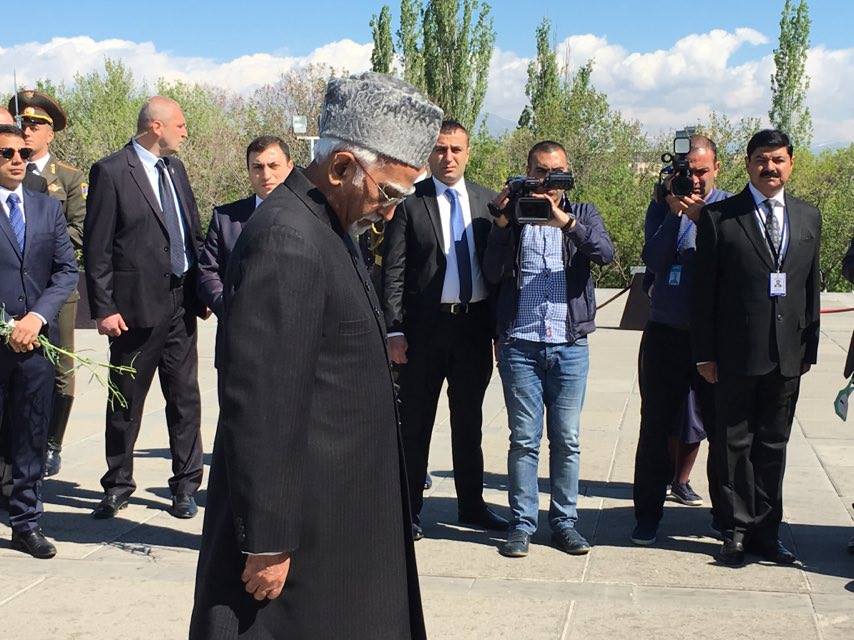 On 25th of April, within the circle of an official visit to Armenia Indian Vice President Muhammad Hamid Ansari visited the Armenian Genocide Memorial Complex accompanied with RA Foreign Minister Edward Nalbandyan.
Indian Vice President laid a wreath at the Genocide Monument and near the eternal fire honored the memory of the innocent martyrs with a minute of silence.
Muhammad Hamid Ansari also visited the genocide museum and got acquainted with the historical proofs and episodes of the Armenian Genocide. The Indian Vice President left a note in the Memory Book of Honorable Guests.
AGMI Director presented to the guest the English edition of "Armenian Genocide: Front Page Coverage in the World Press" published by AGMI, and the illustrated album of famous French painter Jeansem. At the end of the visit Indian Vice President Muhammad Hamid Ansari planted a fir in the Memory Alley of the Genocide Memorial Complex.