25.06.2016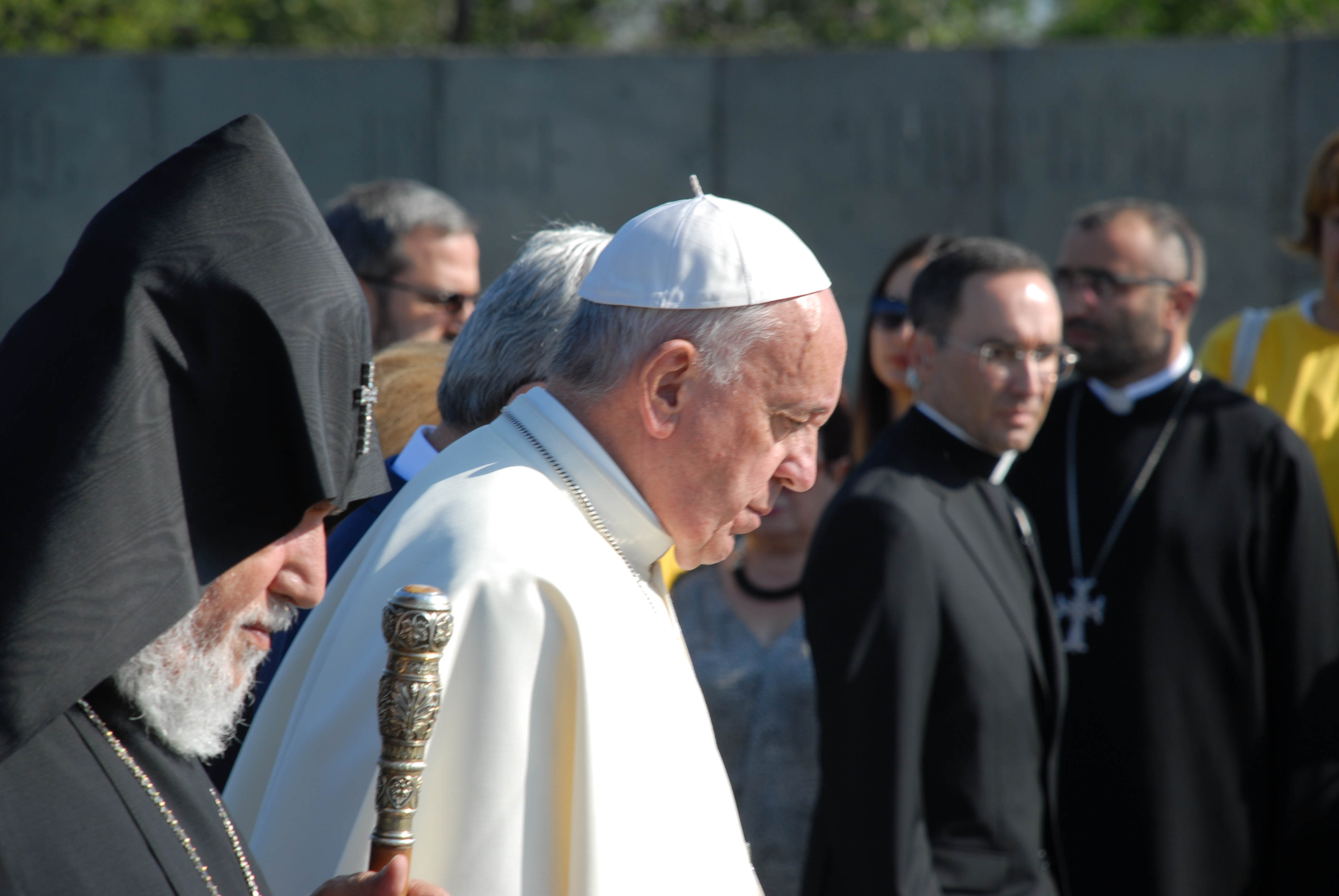 Early on 25th of June, Pope Francis visited Tsitsernakaberd Memorial Complex of Armenian Genocide. His Holiness was accompanied by Catholicos of All Armenians Karekin II, President of Armenia Serzh Sargsyan.
Pope Francis laid a wreath at the Genocide Monument and near the eternal fire honored the memory of the innocent martyrs with a minute of silence. The pope and Karekin II held an ecumenical service in memory of the victims of the genocide.
His Holiness Pope Francis planted a fir in the Memory alley of the Armenian Genocide. The memorial plaque of the planted fir was signed as following: "Memory is the source of peace and future".
After that by the view of Biblical Mount of Ararat Pope Francis wrote a note in the Book of Honorable Guests of the Genocide Museum, which reads: "Here I pray with sorrow in my heart so that a tragedy like this never again occurs, so that humanity will never forget and will know how to defeat evil with good. May God endow peace and consolation to the beloved Armenian people and to the whole world. May God protect the memory of the Armenian people. Memory should never be diluted or forgotten. Memory is the source of peace and the future."
AGMI Director Hayk Demoyan handed to His Holiness the medal of the Genocide Museum and a drown image of Akhtamar Church. Pope Francis thank the museum director and blessed his mission.
At the Memorial, Pope Francis was approached by a group of the descendents of the survivors of the Armenian Genocide - children and grandchildren whose ancestors. His Holiness blessed them and gave them small souvenirs.
After the visit Pope Francis left to Gyumri.