26.04.2017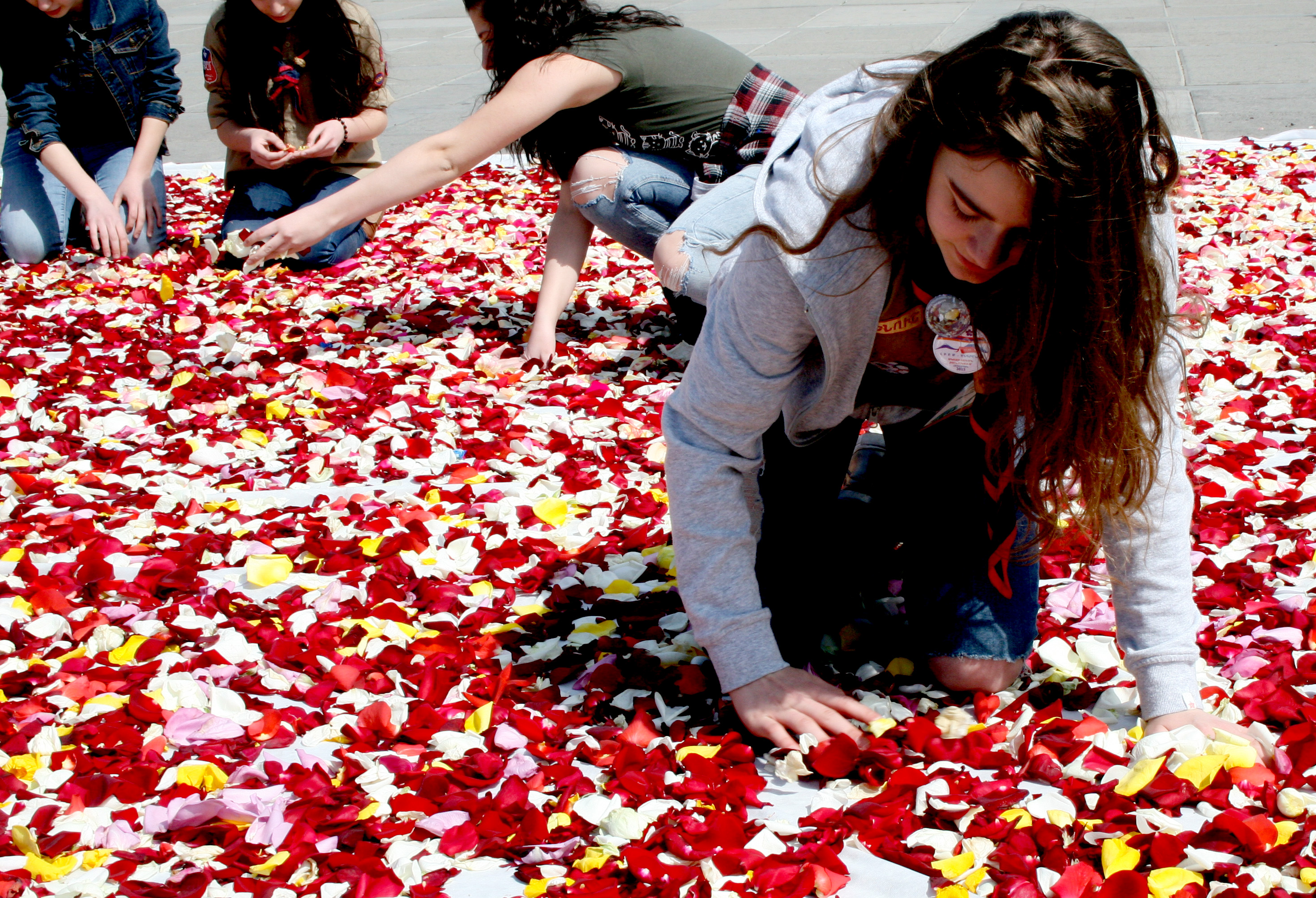 Today the annual flower collecting activity took place at Armenian Genocide Memorial Complex. The humbled flowers at the eternal fire on the occasion of 24th April were collected to have a second life.
With the initiative of Foundation for the Preservation of Wildlife and Cultural Assets, since 2010the humbled flowers at Armenian Genocide Monument have been gathered and used to undergo a special processing. Flower stalks are switches off the petals: compost is derived from the first part and the flower petals are used in preparing of recycled handmade paper.
The compost is used to enrich the soil of Memory Alley at Tsitsernakaberd Memorial Complex, and the handmade papers for making letters of appreciation and cards.
Using special technology 40 sheet of paper is made out of one kilogram flower, which is called flower-paper. This event serves to give a "second life" to the flower by recycling it by special treatment and use it again in another form.
The postal postcards published by Armenian Genocide Museum-Institute on the occasion of the 20th anniversary of the Armenian Genocide Museum were printed on the flower-papers gained from this activity, as well as, many gratitude letters, certificates of appreciation, memoranda, etc.
Many volunteers of non-governmental, representatives of international, private and public sectors, schoolchildren and students usually take part in this event. This year the activity was organized by AGBU Armenia scout group by the support of Foundation for the Preservation of Wildlife and Cultural Assets.