26.05.2017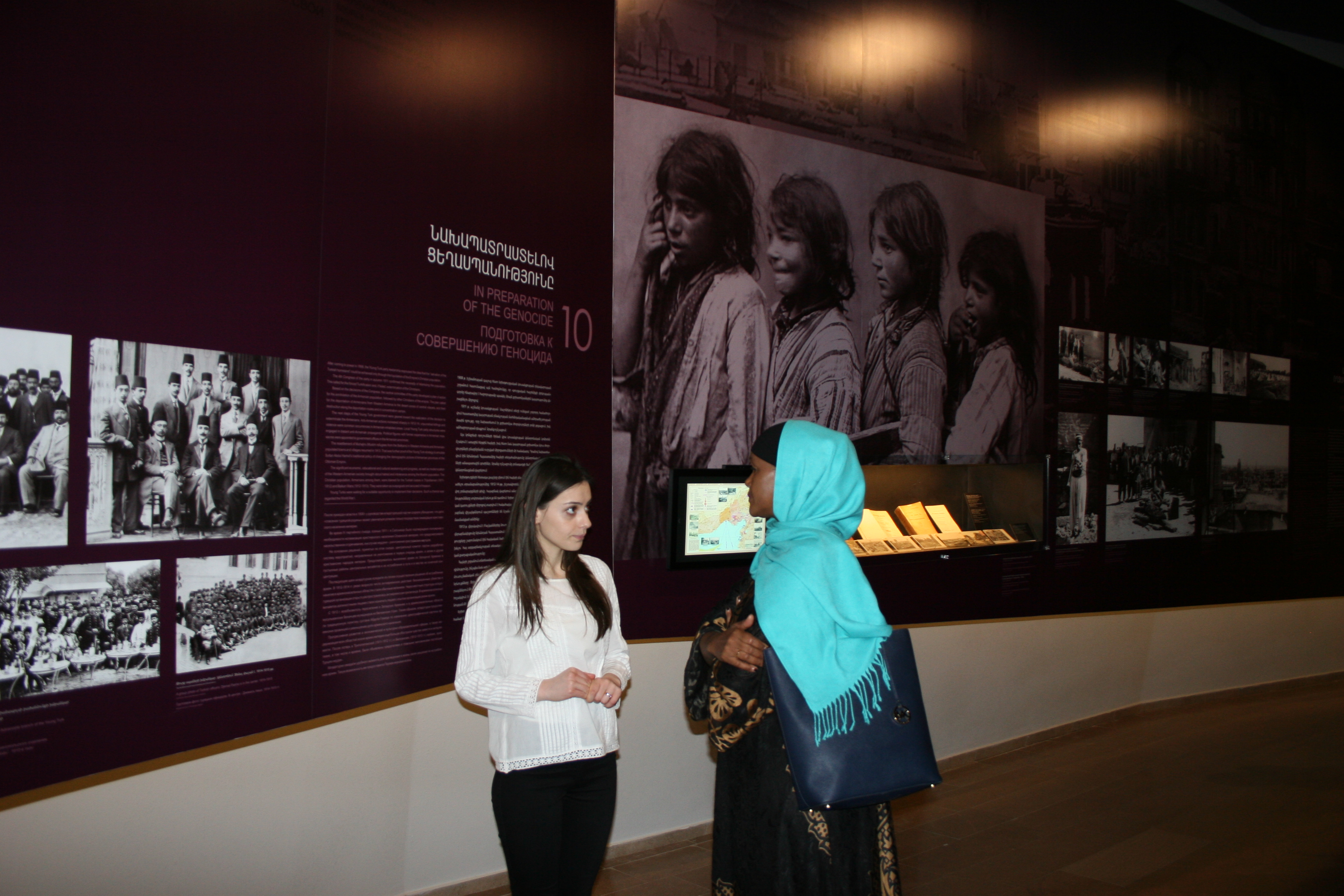 Today, "Aurora" Prize 2017 nominee Fartuun Adan visited Armenian Genocide Museum. She made a tour at the Genocide Museum accompanied with the deputy director of the museum Lusine Abrahamyan and got acquainted with the facts and episodes of the Armenian Genocide.
Fartuun Adan also visited the temporary exhibition of the museum, where an exhibition dedicated to Aurora Martiganian has been opened.
After the touching tour in the museum Fartuun Adan expressed her thanks to the museum staff and left a note in the Memory Book of Honorable Guests.
Fartuun Adan also visited the Genocide Monument and laid flowers at the eternal fire and honored the memory of the innocent martyrs with a minute of silence.
Fartuun Adan is from Somalia, cofounder of "Elman" Peace and Human Rights Center. She is an activist fighting for human rights and peace.