26.09.2014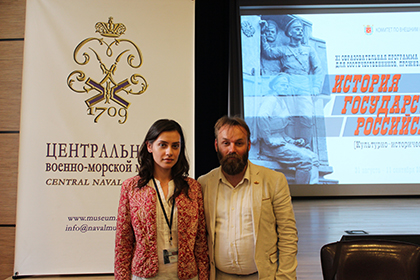 Deputy director of museum affairs of AGMI LousineAbrahamyan has participated in the courses "History of the Russian State" organized by the Committee of External Relations of St. Petersburg from 31 August to 11September.
This year the course was dedicated to the WWI centennial. 54 participants from 21 countries had the opportunity to attend the lectures ofthe leading experts of St. Petersburg universitiesabout the preparedness of the Russian troops in WWI, Russian special purpose detachments,East Prussian Operation, Russian naval forces and other topics.
Within the frame of the courses the participants also visited the "Military Museum of Artillery, Engineering and Communications" and attended the opening of the temporary exhibition titled "The First World War".