26.04.2014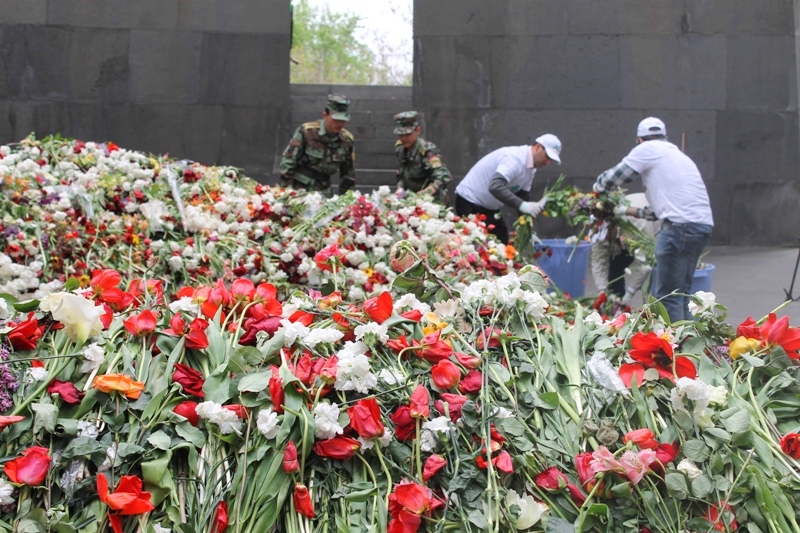 The Foundation for the Preservation of Wildlife and Cultural Assets in cooperation with the Armenian Genocide Museum-Institute and "VivaCell-MTS" telecom operator carried out the recycling process of the gathered flowers on April 26 at Tsitsernakaberd Memorial.
Within the frames of this activity, which is holding for the fifth time, all the flowers are carefully collected and transported to the back of the monument, their stems and petals are separated.
The flowers laid at the eternal fire at Tsitsernakaberd Memorial Complex will become cards and letters of acknowledgement and will be sent to various institutions abroad to remind once again of the greatest crime of the 20thcentury - the Armenian Genocide.