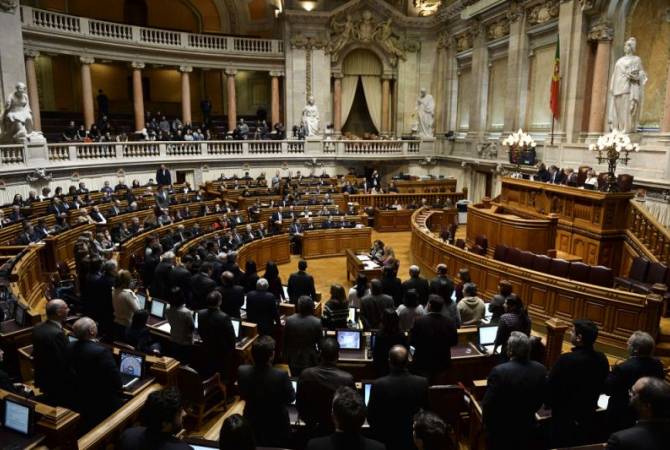 On April 26, the Parliament of Portugal adopted a resolution recognizing the Armenian Genocide.
The resolution reads "On April 24, 1915 some 250 Armenian intellectuals were rounded up and murdered by the order of the Young Turks' government. 1.5 million Armenians were ultimately killed in the Genocide between 1915 and 1923."
"The systematic extermination by the Ottoman authorities directed at the Armenian minority in its territory is considered by the international community of historians as the first genocide of the twentieth century." The Portuguese Parliament expresses its regret over the victims of the Armenian Genocide, observing their memory as an essential element of the peoples' reconciliation and the protection of fundamental human rights. The resolution also notes that though the Ottoman courts-martial convicted the organizers of the genocide to death penalty in 1919-20, the verdicts were never implemented. This remembrance should serve as a lesson for our time, because, given the current level of nationalism, xenophobia and intolerance worldwide, it is essential to remember the tragedies of the past.
It is also through the culture of memory that the Assembly is committed to upholding human rights and emphasize the importance of strengthening dialogue among peoples, religions, cultures and civilizations," the resolution said.