AGMI RESEARCHER TOOK PART IN AN INTERNATIONAL SUMMER SCHOOLv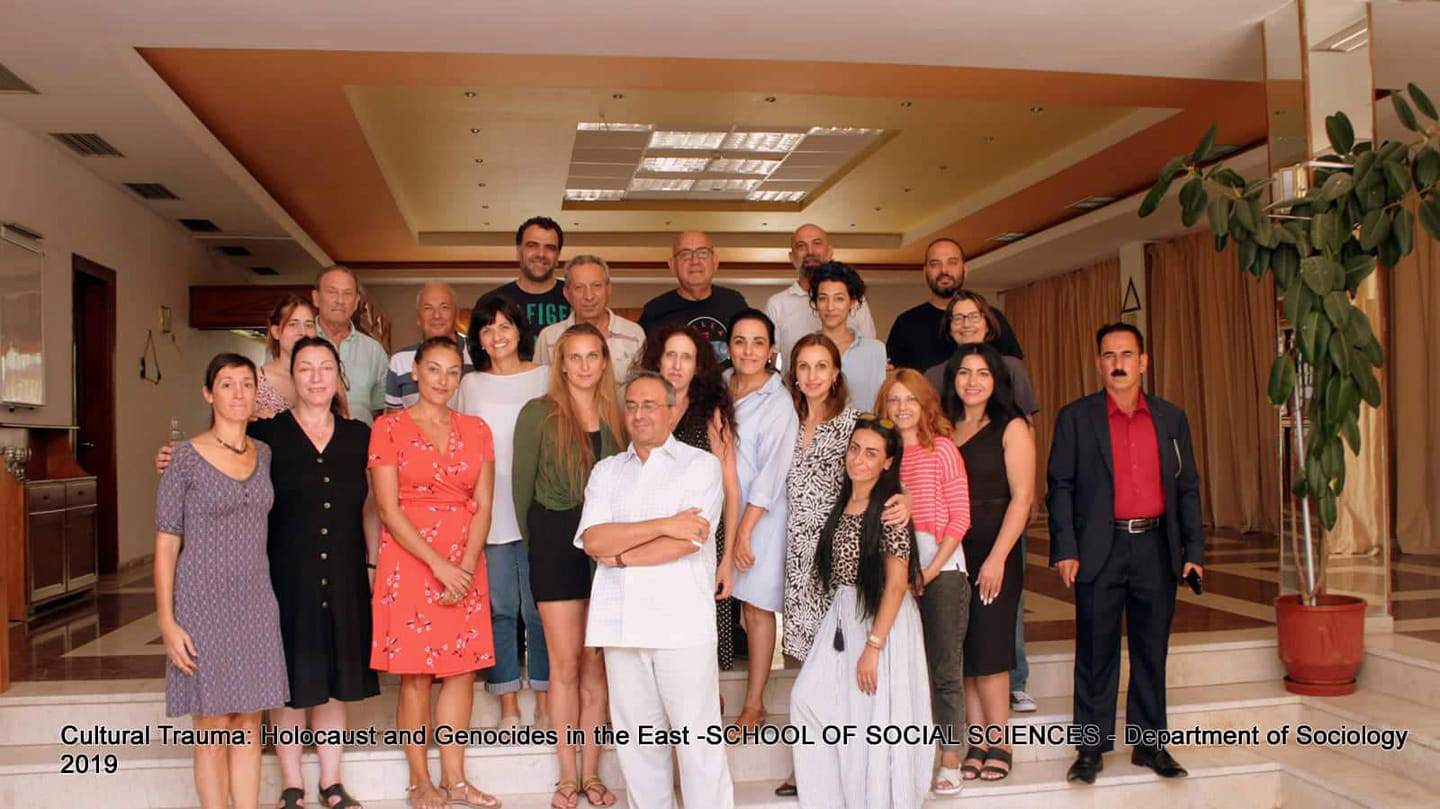 A Senior Researcher of the Department of Organizing Museum Exhibitions of the "Armenian Genocide Museum-Institute" Foundation Tehmine Martoyan participated in "Cultural Trauma: The Holocaust and genocides in the East" International Summer School (20 Aug 2019 to 25 Aug 2019) It was organized by the Department of Sociology of the University of the Aegean and was taken place in Skala Kalloni (Lesvos).
We examined three cases of genocides/cultural traumas: the Yazidi of Northern Iraq by the ISIS, the Jewish community of Thessaloniki by the Nazis, and the Pontic Greek community of Asia Minor by the Turks.
Professor of Sociology Jeffrey Alexander (Department of Sociology, Yale University), professors of Aristotle University of Thessaloniki Maria Kavala, Theodosios Kyriakidis, Theodoros Chadjipadelis, Representative of the Pontian community of Thessaloniki Ananias Tsirambides, member of the Jewish community of Thessaloniki and member of the Greek Delegation to the International Holocaust Remembrance Alliance Paul Isaac Hagouel gave their lectures on Holocaust and genocides in the Balkans and the Middle East.
Holocaust Survivor (hidden child), first Vice-President of the Central Board of Jewish Communities in Greece Veniamin Albalas shared his story with us.
Co-founder and President of the Canadian Yazidi Association and leader of Operation "Ezra" Jamileh Naso presented the causes and consequences of the Yazidis' Genocide. Representative of the refugee Yazidi Community in Lesvos Nazdar Marwan (Sangal, Iraq) told about violence in Northern Iraq against her family (2014). We visited Kara Tepe and Moria refugee camps and met with the representatives of the refugees and survivors.
In the session studying and preventing Genocides Na'ama Shik (Yad Vashem - The World Holocaust Remembrance Center) delivered her speech. During the last session devoted to recognizing genocides and legislating against racism and antisemitism Member of the Parliament, Ex-Minister of Justice, and Chair of the Union of Judges and Prosecutors Charalampos Athanasiou and professor of law of the Panagiotis Grigoriou - Aegean University made their speeches.