27.10.2017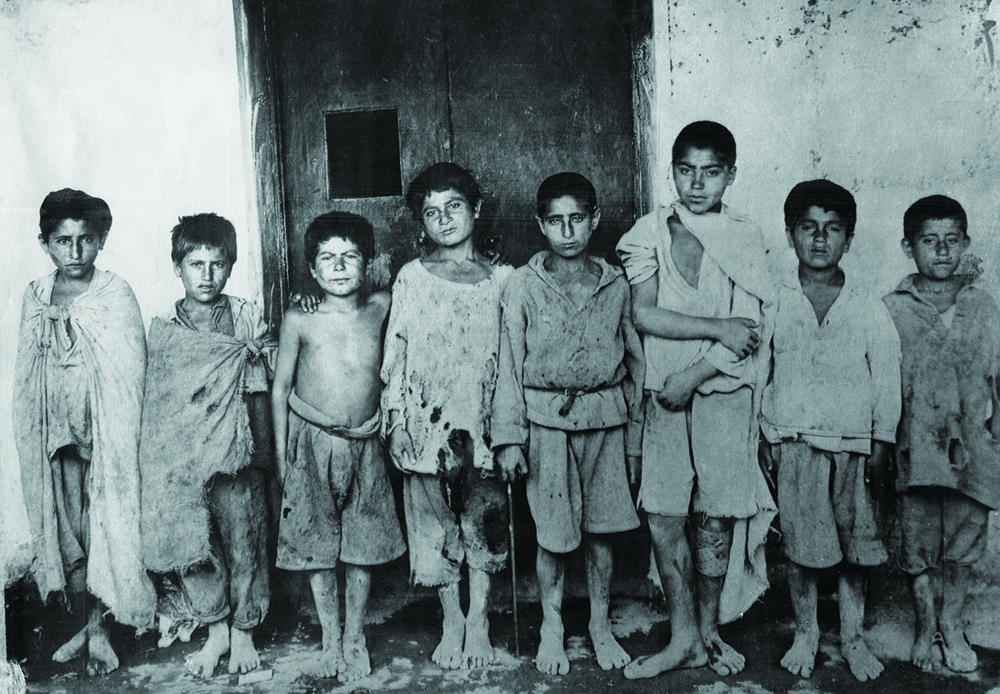 Armenian orphans gathered from Yerevan streets and placed in an orphanage, photographed in 1917. Their appearance witnessed the physical and psychological sufferings and deprivations this generation of Armenians without the childhood had passed through...


During the Armenian Genocide tens of thousands of Armenian refugees, many of them orphans, were settled in Eastern Armenia, mainly in the province of Yerevan, to escape the Turkish and Kurdish violence and secure safe residence.
In January 1915, eight orphanages were opened in Yerevan, and till October this number reached 37, with 2690 sheltered children. Those orphanages were operating under the care and supervision of various charitable organizations and committees.
According to the Yerevan Committee of "Fraternal Aid" organization, in October-December 1916, Dilijan and Tiflis were in the first place by the number of orphans, followed by Yerevan and Ashtarak. The orphanages under the auspices of the Yerevan Aid Committee were in relatively better condition, especially the third orphanage of Yerevan.


"There was no Moslem passion against the Armenian Christians. All was done by the will of the Government, and done not from any religious fanaticism, but simply because they wished, for reason purely political, to get rid of a non-Moslem element which impaired the homogeneity of the Empire, and constituted an element that might not always submit to oppression".
Arnold J. Toynbee, Armenian Atrocities The Murder of A Nation,
with a Speech Delivered by Lord Bryce in the House of Lords, New York, 1975, pp. 16-17.
Photo: Collection of Yerevan City History Museum