28.02.2014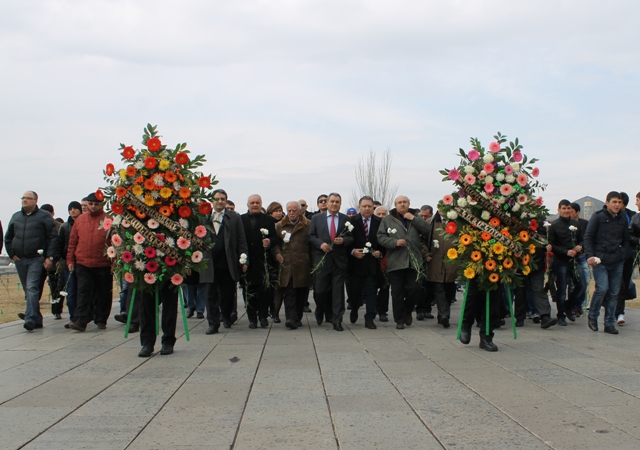 Participants of the First Pan-Armenian Winter Games visited the Armenian Genocide Memorial on February 28. 2014.
The sportsmen's delegation from different countries laid a wreathes at the memorial of the Armenian Genocide victims. The visitors laid flowers at the eternal fire of the Genocide victims with a minute of silence in remembrance of the innocent victims.
The First Pan-Armenian Winter Games are held from February 28 to March 2, 2014. 227 sportsmen from 22 cities taking part in this winter games.