29.04.2014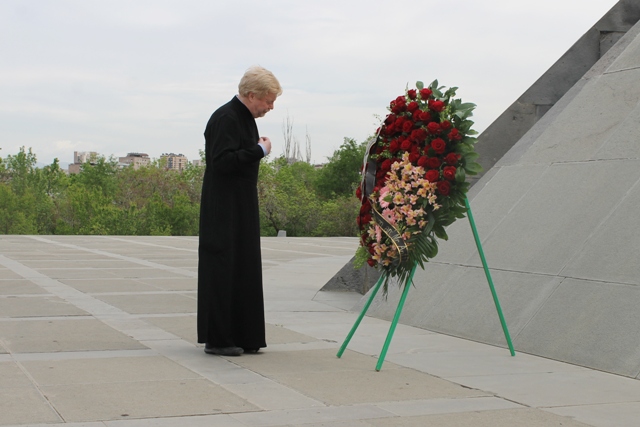 Mitropolit of Helsinki Ambrosios and those accompanying him, including Doctor of Law Anti Haykinhaymo and Deputy Head of the Union of the Finnish Municipality Timo Kiteveyne visited Tsitsernakaberd Memorial Complex at 29 April, 2014.
Mitropolit of Helsinki laid a wreath at the Genocide Memorial,members of the delegation laid flowers at the eternal fire and and honored the memory of the innocent victims with a minute of silence.
The Finnish delegation accompanied by director of the Armenian Genocide Museum-Institute Hayk Demoyan also visited the newly opened temporary exhibition "First World War: Allies, Images, Massacres" in the new-built hall of AGMI. The exhibition is dedicated to the centenary of World World War I.