29.04.2017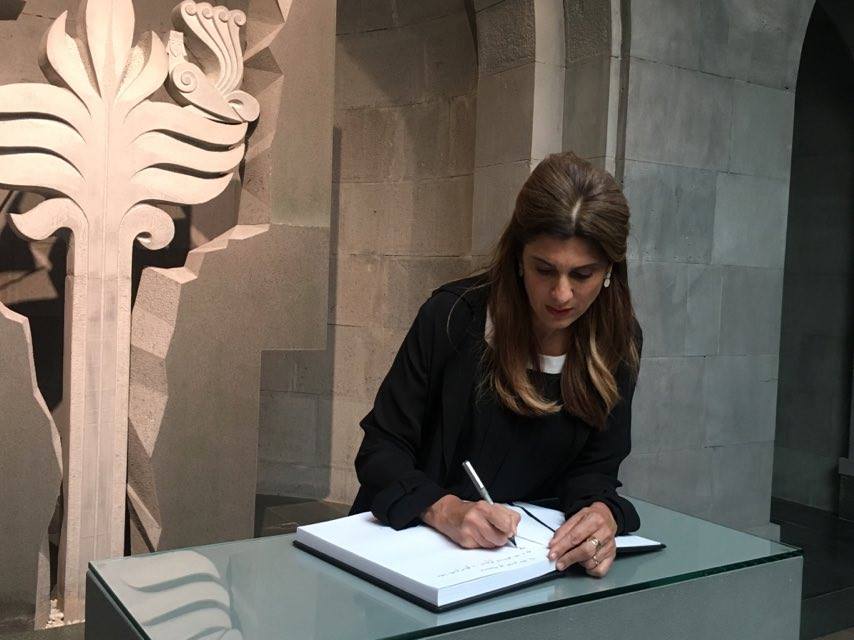 Today, Princess of Jordan Mired visited Tsitsernakaberd Memorial Complex.
Her Majesty laid flowers at the eternal fire and honored the memory of the innocent martyrs with a minute of silence.
Madam Dina Mired also visited The Genocide Museum and got acquainted with the proofs and facts of the Armenian Genocide.
Jordan princess left a note in the Memory Book of Honorable Guests, after which she planted a fir in the Memory Alley of the Memorial Complex.
At the end of the visit AGMI Deputy Director Suren Manukyan presented to the guest samples of AGMI publications.