29.11.2016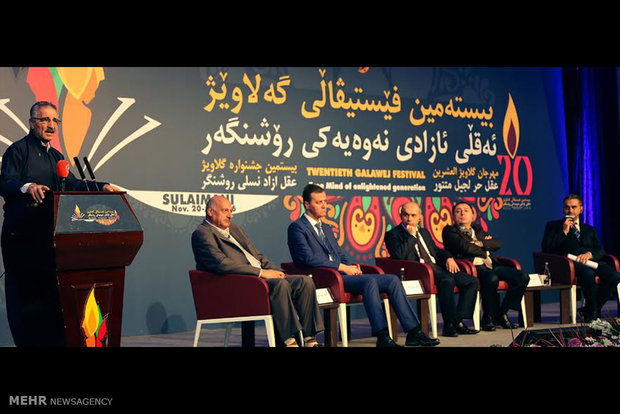 In 20-23 November Galawezh 20th annual festival took place in Sulaimani, Kurdistan Iraq.
This year the festival was held under the title "Free Mind for an Enlightened Generation" and was dedicated to Armenian-Kurdish relations.
AGMI Deputy Director Suren Manukyan participated in this festival as a member of the Armenian delegation.
A day of the festival program was dedicated to the Armenian Genocide.
Candidate of Historical Sciences Suren Manukyan presented the status of the Armenian population in the Ottoman Empire, as well as, and the continuity of the stance policy of the Turkish Government in this issue. The emergence of pan-Turkic policy was also presented, which was interblended with Young Turks policy to reverse the Armenians' aspiration to change their subordinate status and led to genocide implementation.
Suren Manukyan referred to the implementation stages of Armenian Genocide and its consequences. He stressed that the Armenian Genocide is not only a part of the Armenian History but also part of humankind history. In that sense, raising the Armenian Genocide issue, discussing and condemning it are necessary to prevent future genocides.
"Galawezh" cultural festival was attended by top leading political and cultural figures of the region; Kurdistan Iraq Deputy Prime Minister, Iraq Cultural Minister, Kurdistan Iraq Education, Science and Culture Ministers, executive director of the Patriotic Union of Kurdistan, as well as, influential representatives of Kurdish intellectuals.