30.01.2018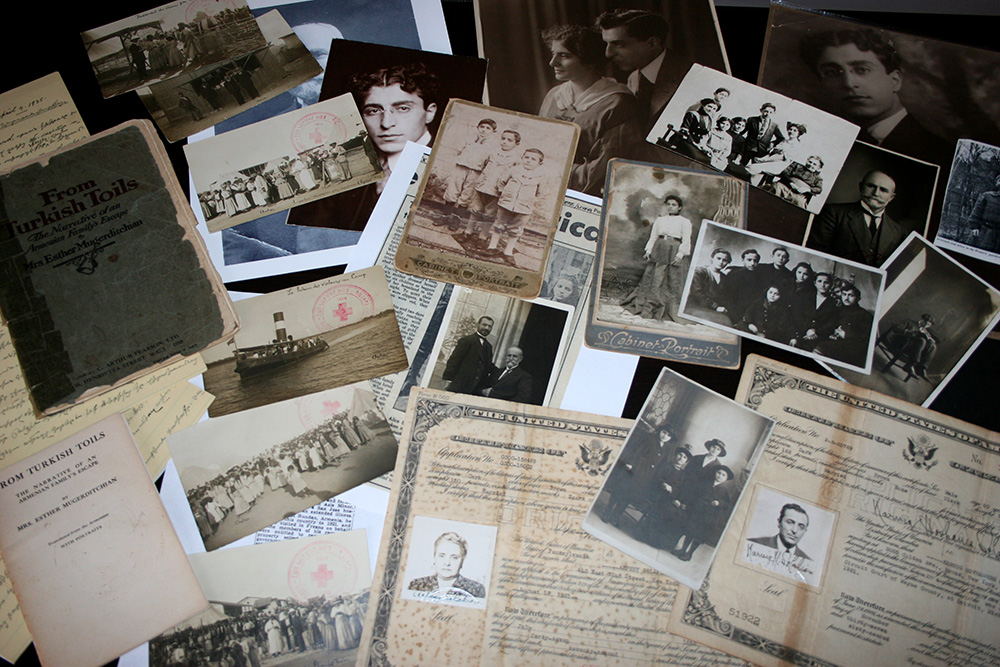 Thanks to the efforts of the Armenian Genocide Museum-Institute, the Archive of the American-Armenian family, who survived the Armenian Genocide, has been donated to the Museum. American-Armenian Susan Solakyan donated a great history of her big family to The Armenian Genocide Museum-Institute, which includes memoirs, documents and photos.
Of course he is sure, that their family relics appear in caring hands, and the goal is to transfer the most important thing, the memory, to the generations.
Over one-century-old history of Tomas and Estern Mkrtchyan, who were from Mezre (Kharberd province), from being deported from their historical homeland up to settling in the United States, is rich with the accurate historical information, as well as the most severe manifestations of human loss.
The family's archival materials are important source of information about the deportation, massacres of Armenians of Harput (Kharberd), the involvement of German officials and Turks, the brutal murders of Armenian intellectuals, the violence as well, as the situation of the immigrants.
The materials will be thoroughly studied by the researchers of the Armenian Genocide Museum-Institute and will be presented to the public.