30.03.2010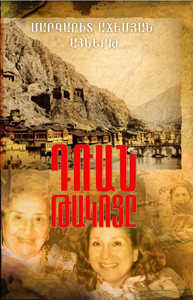 The presentation of the book of Margarit Ajemyan-Ahnert " The knock at the door" took place in Armenian Genocide museum-institute's hall after Komitas.
The book is memories of the author's mother Ester Minerjyan, who was born in Amasia in 1900, (Sebastia province, of Western Armenia). She represents the 1915 disaster and its endless consequences. The book was published in English (2007), in USA and brought "Humanitarian Award" to the author. The writer of "The knock at the door" is also winner of the New York Book Fair in the nomination of "The best historical memoirs".
The memoirs of witness of the Armenian genocide was translated in Armenian and published in Yerevan by the support of the Fund for Armenian Relief.
The donation of the book with author's autograph took place at the end of the presentation.