LIEUTENANT GOVERNOR OF CALIFORNIA VISITED ARMENIAN GENOCIDE MEMORIAL COMPLEX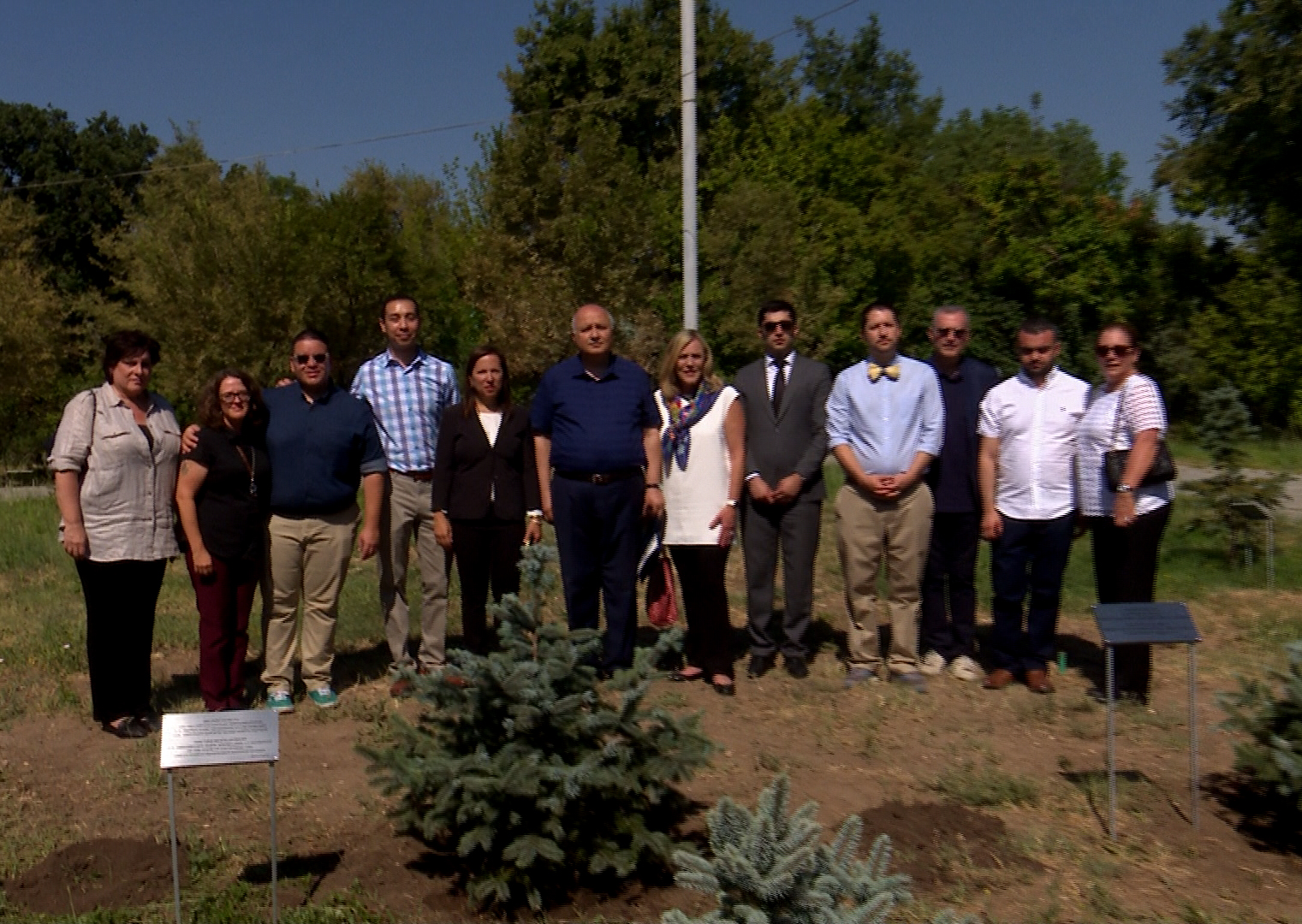 On 30 July, Lieutenant Governor of California Eleni Kounalakis and the accompanying delegation visited the Armenian Genocide Memorial Complex. The guests put flowers at the eternal fire and honored the memory of the innocent martyrs with a minute of silence.
The delegation also visited the Genocide Museum and got acquainted with the details of the history of the Armenian Genocide. After the visit Mrs. Kounalakis and other members of the delegation left notes in the Memory Book of Honorable Guests.
At the end of the visit AGMI Director gifted to the Lieutenant Governor volumes of articles on the Armenian Genocide published in American press.
The Lieutenant Governor handed the AGMI Director Harutyun Marutyan the official document of the California Lieutenant Governor's Office confirming the Armenian Genocide Recognition and Condemnation Statement, signed by Eleni Kounalakis in person.
Members of the delegation visited also the Memory Alley, where planted firs.
The members of delegation were the Los Angeles County Board of Supervisors, Dominick Moreno, the member of the Colorado Senate, Daneya Esgar, the member of the Colorado House of Representatives, Paul Boyer and Otoniel Navarette, the members of the Arizona State Senate. The visit was organized by the Armenian National Committee of America - Western Region.
About the recognition of the Armenian Genocide by the State of California: