30.09.2014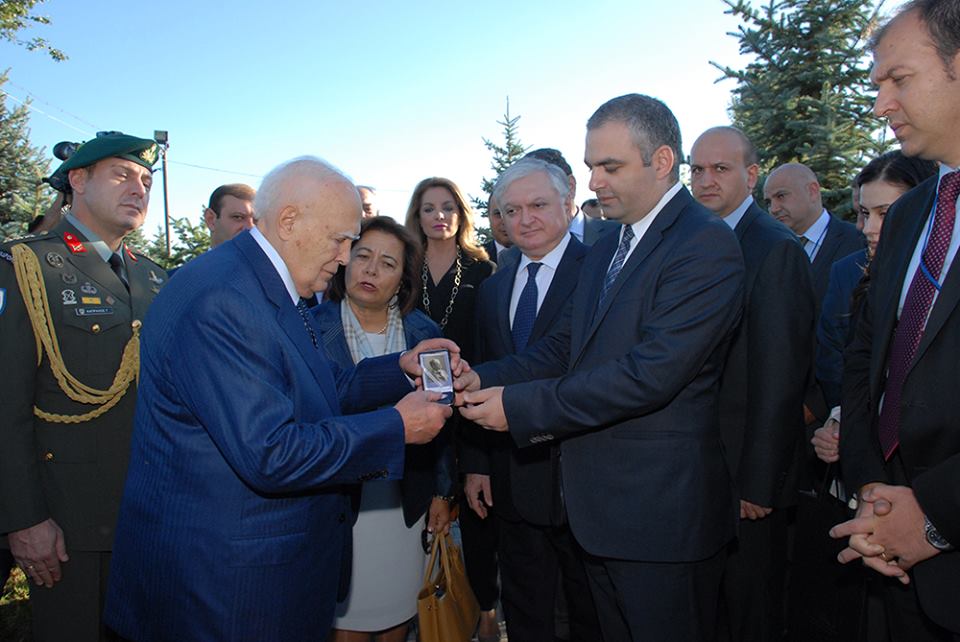 Within the framework of his state visit to Armenian in 29 September- 1 October, Greek president Karolos Papoulias accompanied with Armenian Foreign Minister Edward Nalbandyan and Mayor of Yerevan Taron Margaryan visited Tsitsernakaberd Memorial Complex.
The Greek president laid a wreath at the Memorial of the Armenian Genocide victims, than members of Greek delegation laid flowers at the eternal fire and honored the memory of the innocent victims with a minute of silence.
Director of Armenian Genocide Museum-Institute told the story of the Memorial Complex construction to the Greek president Karolos Papoulias and the accompanying delegation.
The Greek president also visited the Memorial Alley and watered the fir which he had planted during his first visit to the Memorial Complex in 2007. Director of Armenian Genocide Museum-Institute handed the president the memorable Fridtjof Nansen Gold Medal.
Recall, that on September 9 Greece has adopted a draft law criminalizing Armenian Genocide denial, and in 24 April 1996 the Greek parliament recognized the historical fact of the Armenian Genocide.