30.11.2016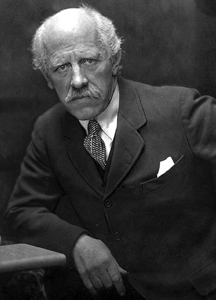 Norwegian explorer, politician and Nobel Peace Prize laureate Fridtjof Nansen was born on October 10, 1861.

Nansen Passports for Armenian refugees
He became interested in the Armenian Question in September 1896, after returning from his trip to the North Pole became aware of 1894-1896 Hamidian massacres. Prior to World War I Nansen presented a report on the rights of small nations at the University of Christiania (nowadays Oslo) University and touched also upon the problems of the Armenians.
Right after World War I he became involved in the matter.
Starting from 1920 Nansen actively participated in the works of the League of Nations. During 1920-22 he was the League of Nations' High Commissioner for the repatriation of prisoners of war. In 1921 he was appointed a High Commissioner for Refugees and organized an exchange of prisoners and repatriation of refugees.
By the offer of Nansen the League of Nations ratified the Nansen Passport which gave right to the stateless refugees to enter different countries. Thanks to these more than 320. 000 Armenians received a right to free movement.
In 1924 by the request of the League of Nations Fridtjof Nansen started to study the repatriation issues of the Armenian refugees. In June 1925 Nansen visited Soviet Armenia and, as a result, he succeeded in organizing the repatriation of nearly 7,000 Armenian refugees.
Nansen died on May 13, 1930 in Norway.
In 2011, on the occasion of the 150th anniversary of Fridtjof Nansen, the Armenian Genocide Museum-Institute issued a nominal postcard, as well as ''Fridtjof Nansen -150'' medal.