News
AGMI SENIOR RESEARCHER PARTICIPATED AT THE INTERNATIONAL CONFERENCE
30.11.2017

On November 16-17, AGMI senior researcher Edita Gzoyan participated at the international conference "Women and World War I" organized by the Department of History and Faculty of Arts, University of Ljubljana and Museum of Great War in Gorizia, Italy.

The conference was held in Ljubljana (Slovenia) and Gorizia (Italy) with nearly 20 speakers from Slovenia, Slovakia, Italy, Germany, Austria, Ukraine, UK, USA, Israel, Turkey and Armenia.

Dr. Edita Gzoyan has presented a paper titled "Reclamation of Armenian Women and Girls after the Armenian Genocide: Neutral House in Constantinople".



Forcible child transfer is one of the five genocidal acts listed in Genocide Convention Article II and prohibits "transferring children of the group to another group."

In spring of 1915 under the guise of WWI the Ottoman Government massacred Armenian men population, followed by systematic deportation of remaining general population – mainly women, children, elderly. On the routes deportees were massacred, raped and abducted; vast number of Armenian women and children were forcibly transferred and turkified. This policy of transfer and further assimilation was preplanned and implemented on the government level.

Transferred Armenian children were distributed to government-run orphanages or Muslim families; some older girls were forcibly married to Muslims. They were raised according to Muslim religion, customs and traditions, educated in governmental schools.

After the defeat of the Ottoman Empire in WWI, Armenian and international relief organizations got involved in the rescue operations to liberate Armenian women and children from the Muslim households. This paper aims to present the reclamation of Armenian women after the war and history of the unique organization, Neutral House, established in Constantinople to decide ethnic identity of women and children.


DONATE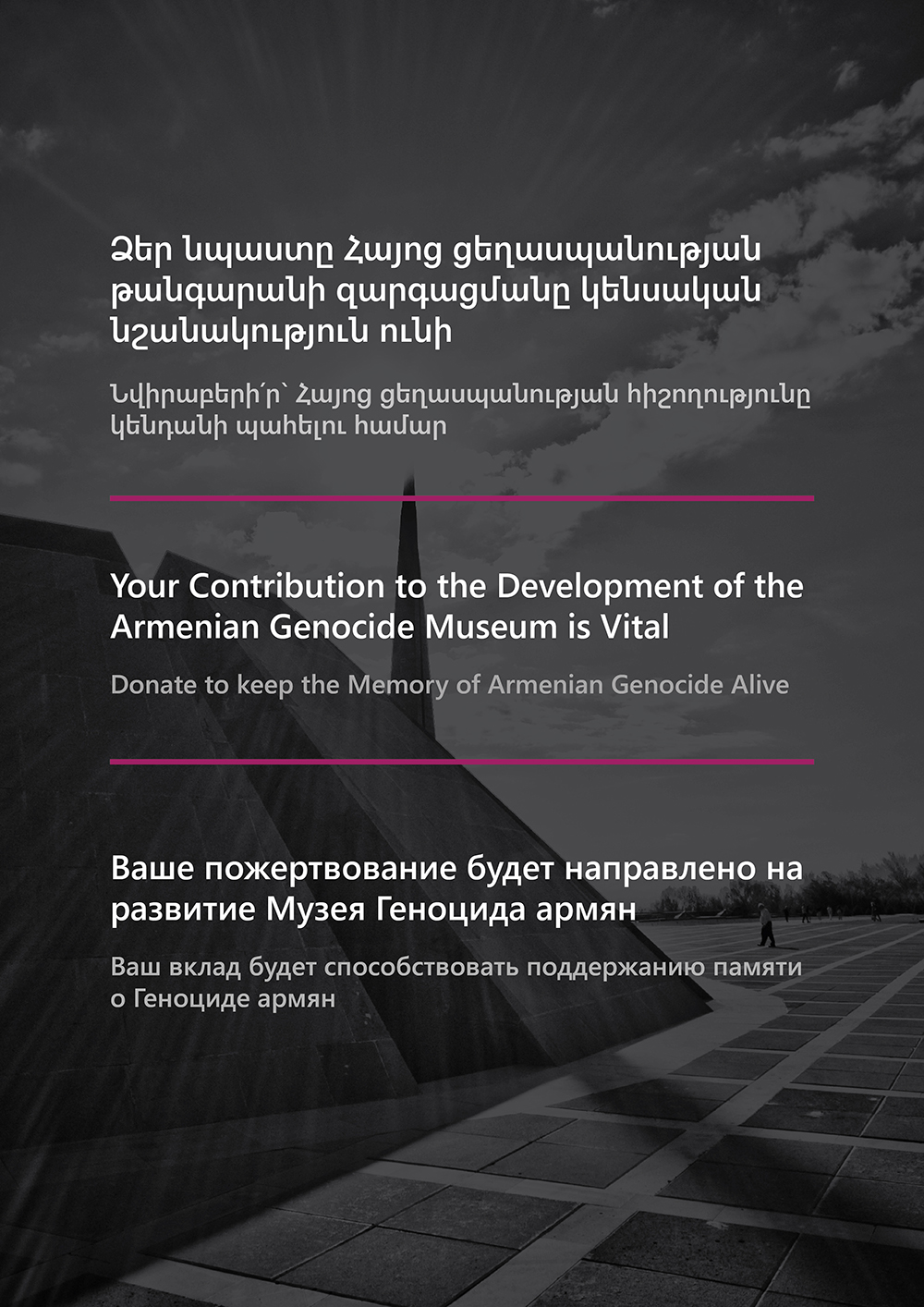 TO KEEP THE MEMORY OF THE ARMENIAN GENOCIDE ALIVE

Special Projects Implemented by the Armenian Genocide Museum-Institute Foundation
COPYRIGHT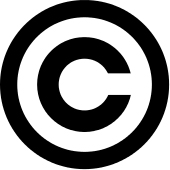 AGMI BOOKSTORE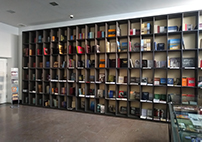 The Armenian Genocide Museum-Institute's "World of Books"
TESTIMONIAL OF ARMENIAN GENOCIDE SURVIVORS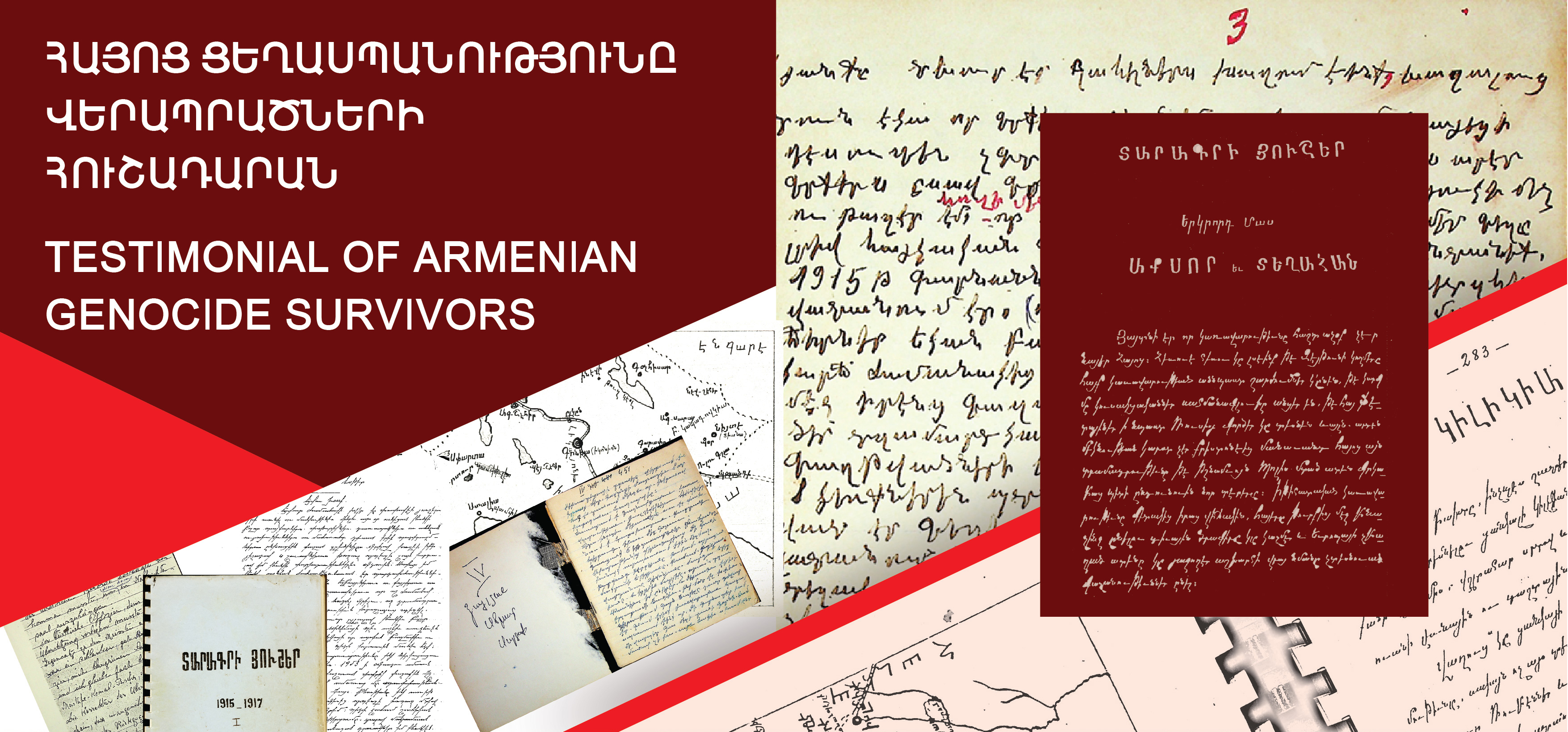 THE AGMI COLLECTION OF UNPUBLISHED MEMOIRS


ONLINE EXHIBITION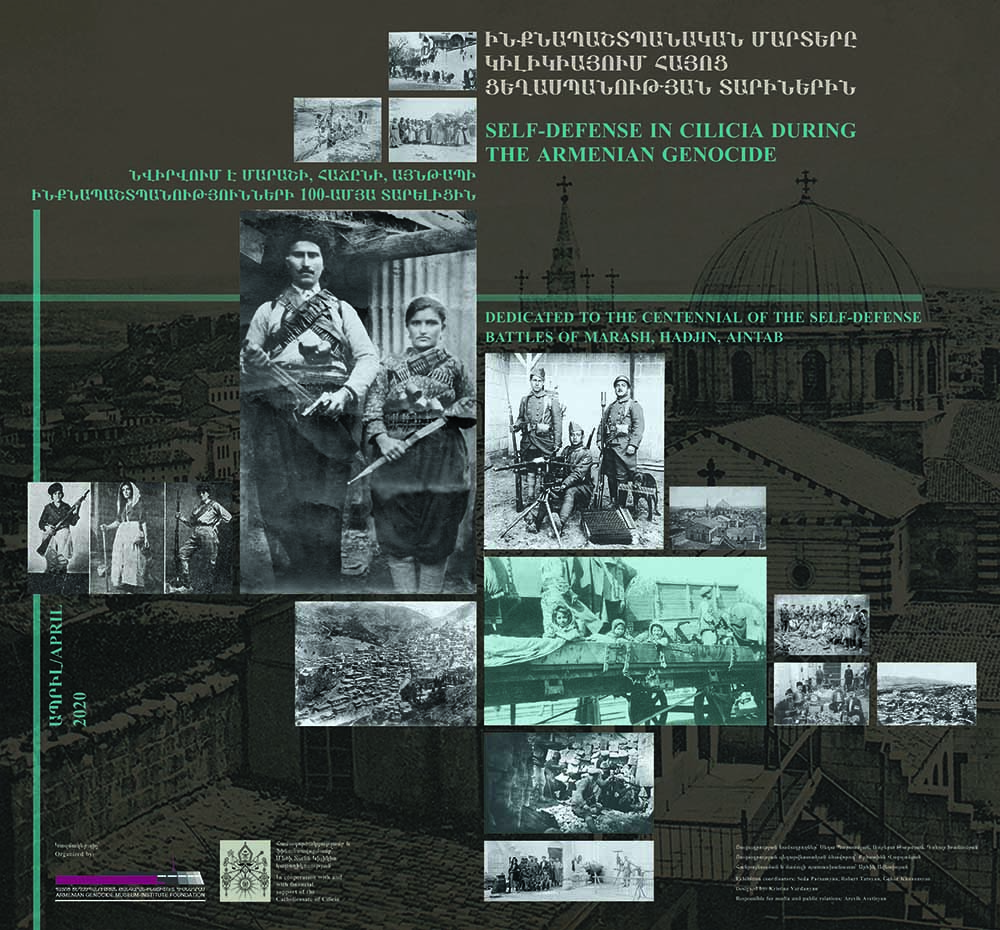 SELF-DEFENSE IN CILICIA DURING THE ARMENIAN GENOCIDE

DEDICATED TO THE CENTENNIAL OF THE SELF-DEFENSE BATTLES OF MARASH, HADJIN, AINTAB
LEMKIN SCHOLARSHIP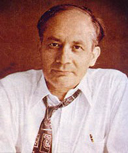 AGMI ANNOUNCES 2022
LEMKIN SCHOLARSHIP FOR FOREIGN STUDENTS
TRANSFER YOUR MEMORY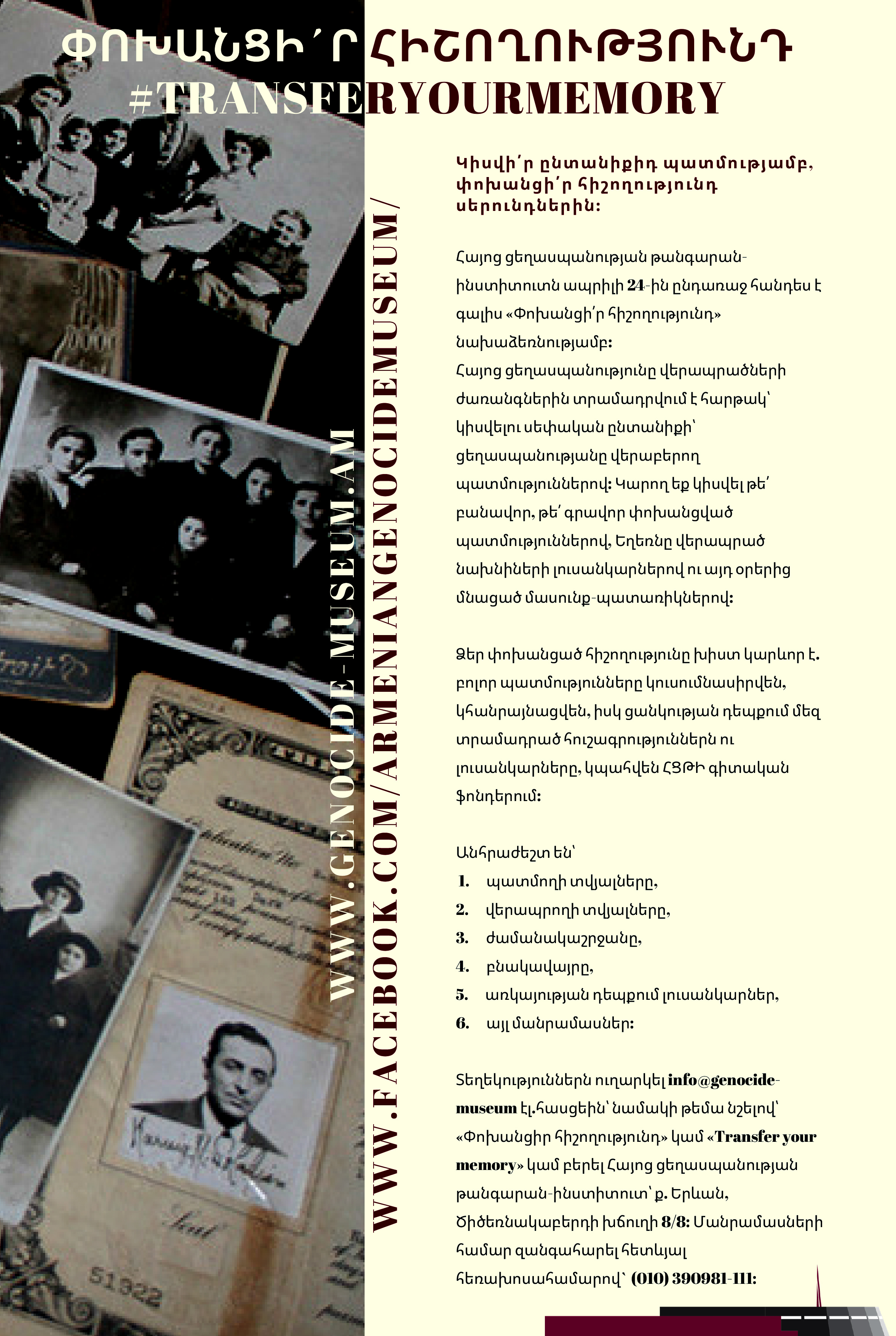 Share your family story, Transfer your memory to generations.
On the eve of April 24, the Armenian Genocide Museum-Institute undertakes an initiative "transfer your memory".