31.07.2014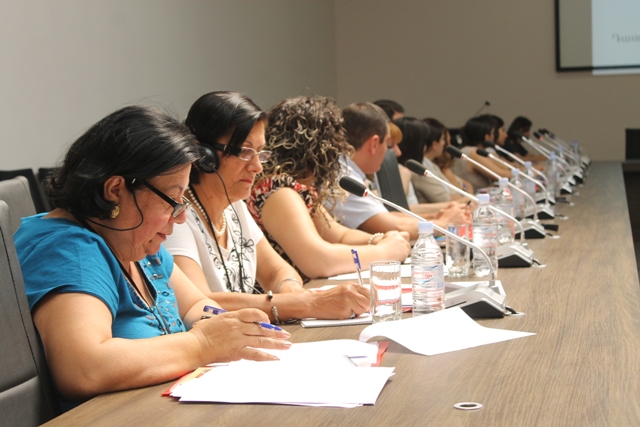 A two-day summer school for teachers organized by "Prospectus regional and political research center" NGO and AGMI took place on 11 and 12 July at the Armenian Genocide Museum-Institute. The course "How to Teach the Topic of the Armenian Genocide" was attended by the teachers of history from Armenia, Artsakh and Diaspora.
During the seminars the deputy director of AGMI Doctor Suren Manukyan, a leading researcher at the Institute of Archeology and Ethnography of the National Academy of Sciences of the Republic of Armenia Doctor Harutyun Marutyan, a researcher at the University of California PhD in Armenian language and literature Rubina Pirumyan, an expert at National Institute of Education Tehmina Kocharyan delivered lectures.
During the two-day seminar the speakers touched upon topics such as the role and the place of the Armenian Genocide in the content of general education, the peculiarities of teaching the Armenian Genocide to different age groups, teaching the Armenian Genocide in comparison to the Holocaust, the use of videos and photographs while teaching the topic of the Armenian Genocide.
The participants also discussed the problems faced by teachers while teaching the topic of Armenian Genocide.
The project is implemented within the grant competition announced by the Youth Foundation of Armenia as a partner organization of RA president.