16.02.2017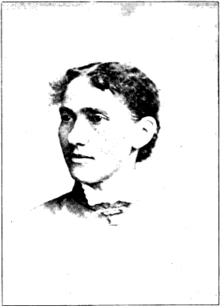 In 1894-1896, Miss Corinna Shattuck an employee of organization of American Council of authorized representatives of foreign missions (OALAKH- American Board of Commissioners for Foreign Missions or ABCFM) performed great work In order to mitigate the massacre horrors of western Armenians.
The result of her heroic efforts was that she ensconced and saved the life of the 240 Armenians (60 men and the rest women and children) in the house allocated to her, risking her own live during the massacres at Urfa in 1895. She even did not use the right reserved to herself to move Ayntap preferring to help the Armenians suffered from the massacres.
The missionary did her best to care for orphans, to feed homeless, to heal the wounds of wounded. She established an orphanage in Protestant college where the number of orphans reaches 300. Near the orphanage Corinna Shattuck also opens workshops of tailoring, baking, blacksmithing and shoemaking: in order to provide jobs to orphans and widows.
In 1902, she founded a school for the blind in Urfa and publishes textbooks based on Braille alphabet, with her former student Mara Harutyunyan. She adapts the braillean alphabet of the blind to Armenian language.
Her work is heroic, but very few people know.
Her feat is best described by one of the local Armenians:
"If Miss Shattuck was not be, we would not resist the pressure, we all would become Islamic."