13.02.2019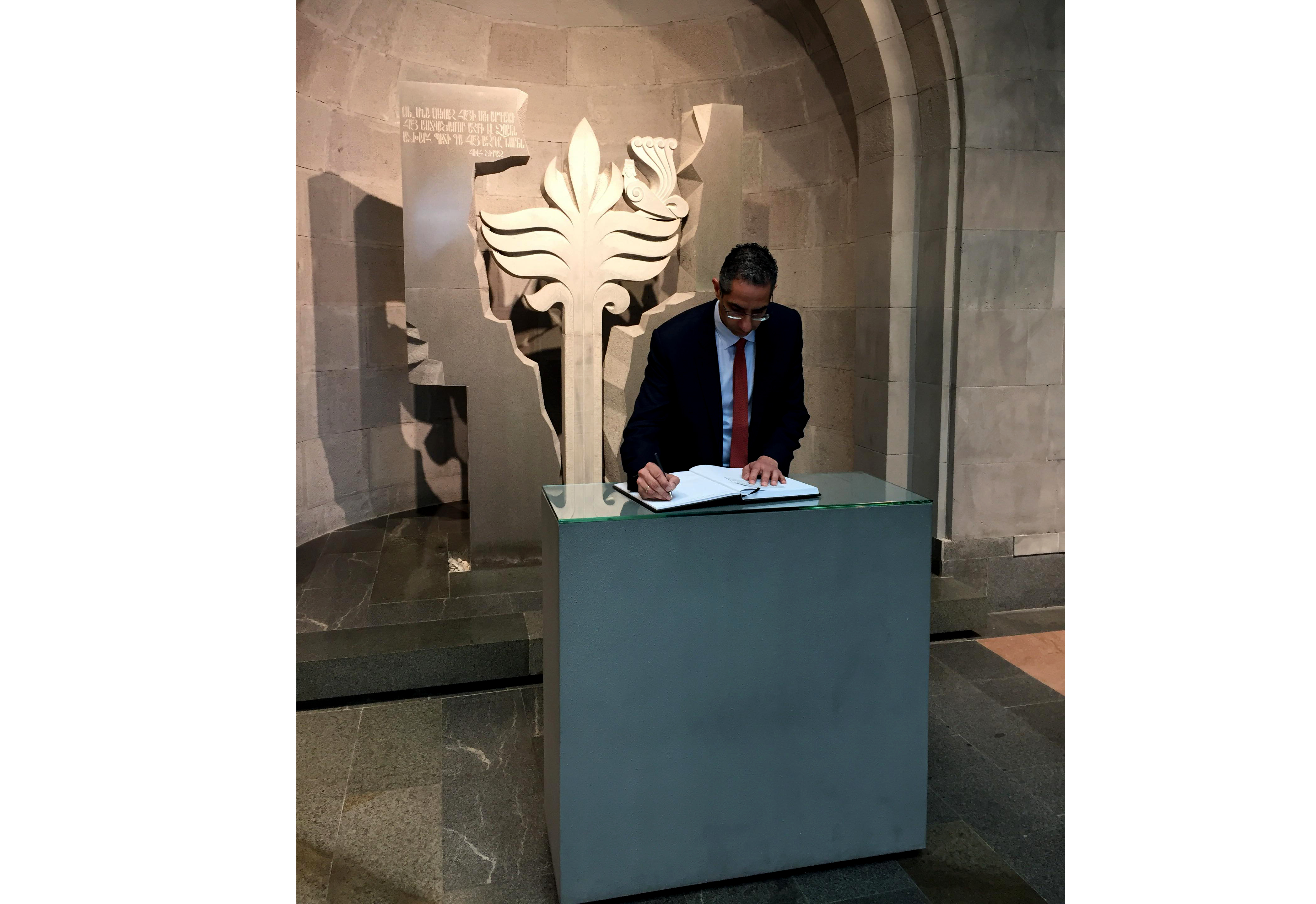 In the framework of an official visit to Armenia, Savvas Angelides, Cyprus Minister of Defense, and the accompanying delegation visited the Armenian Genocide Memorial Complex. The Minister laid a wreath at the Memorial Monument, and members of the delegation put flowers at the eternal fire, honoring the memory of the innocent martyrs with a minute of silence.
The delegation also visited the Genocide Museum, and in the end of the visit Minister Angelides left a note in the Memory Book of Honorable Guests.
Dr. Harutyun Marutyan, Director of the AGMI Foundation, gifted the honorable guest volume publication «The Armenian Genocide: Prelude and Aftermath. As reported in the U.S. Press – The New York Times» by Archimandrite of the Mekhitarist Congregation Father Vahan Ohanyan and Ara Ketipyan, which collects articles published in the New York Times about the Armenian Genocide.
Back on 24 August 1915, House of Representatives of the Republic of Cyprus adopted a resolution condemning the Armenian Genocide. On 2 April 2015 the Parliament of Cyprus unanimously passed a bill criminalizing the denial of the Armenian Genocide.