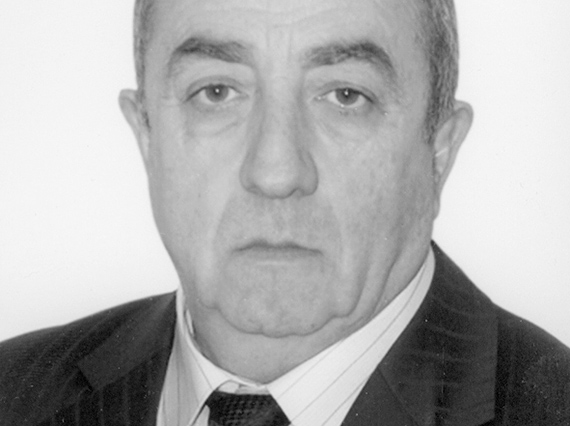 «..Gevorg akhpar was seven or eight years old during the Armenian Genocide, and now he remembered quite well how they took away his father, how they kidnapped his sister (my grandmother), Verzhin Hazarian, from the exile caravan. He remembered so many atrocities, plunder, pillage, crying, and wailing. He remembered the corpses of Armenians on the roadside on which carnivorous birds were feeding.
And now he was going there where these atrocities had taken place. He reached Arabkir, their village. He found their house; he walked up and down the house several times, watched the house where his mother had given him birth, where his childhood had passed. It seemed to him that there was a piece of his soul in them. A bleary-eyed old man was watching him. Gevorg akhpar saw in him the killer of his grandfathers, the usurper of their former house. He wanted to fight him, but he controlled himself. The fear of being an Armenian was in his heart. The village, where his sister had been married to the mukhtar, was not far. He did not know what to do. He couldn't knock at any door, he couldn't enter any house to eat something. He took a deep breath; "God, help me," he said and went to the village fountain. He couldn't believe his eyes when he saw an old woman by the fountain, for she looked so much like his sister. "That's her, that's her," thought Gevorg akhpar. In spite of so many years – fifty-seven years had passed – they recognized each other. That was the voice of blood, which spoke in them. The moment their gazes embraced each other they shivered. Their weak knees began to tremble.
The old woman got confused. Her pitcher in her hand, her frozen gaze on the man, she was dumbfounded. She did not know what to do. Their feelings were all upside down: they wanted to rush to each other, to hug each other, kiss each other; how long they had missed each other, but no one should see them. There, by the fountain, they whispered something to each other; they understood each other. They would meet in the darkness of the night.
The ninety-year-old woman kissed her grandchildren for the last time, put them to bed and walked out of the house where she had lived for fifty-seven years. Grandma Verzhin was in deep emotion.
Her memories went back for many decades. She saw a nation which had taken the road of death. She began to shudder. She closed her eyes tightly, but her ears heard the toll of the falling bells, the call of flowing blood. With closed eyes she saw how Armenian maidens were being raped. She saw how, enchanted by her beauty, they had taken her away from their caravan, while she was crying and struggling: "No, I don't want, I'll die." Now, again, they were pulling her by the arm, but this time it was her brother. Verzhin shivered and came round; she regained her consciousness; she walked, leaning on her brother's arm. She walked, carrying the cross of the Armenians on her shoulder. They reached the Syrian border and from there they went to Aleppo.
When they asked her why she had come, what she had seen, she would say: "What shall I tell you, son, I've seen a lot. I'm over one hundred years old now. I'm from Arabkir. My husband's name was Khacher. From him I had three children. Two of them now live in Armenia with their children and grandchildren. During the massacre we had paid a great ransom for my husband, and I was so glad. But the evil day came, and they gathered all the males of the village and took them away. They did not come back, for they had been slaughtered. We saw a lot of sufferings; the Turks had decided to kidnap me but my father-in-law gave me to the village moukhtar in marriage. I cried a lot but I remained. From him I had three sons. I lived there for fifty-seven years, but I said my Armenian prayer, I worshipped my Armenian God. I got news from those who came and went that my brother lived in Aleppo. So, I came here to die as an Armenian."
Verjine Svazlian. The Armenian Genocide: Testimonies of the Eyewitness Survivors. Yerevan: "Gitoutyoun" Publishing House of NAS RA, 2011, testimony 373, pp. 539-540.