29.01.2019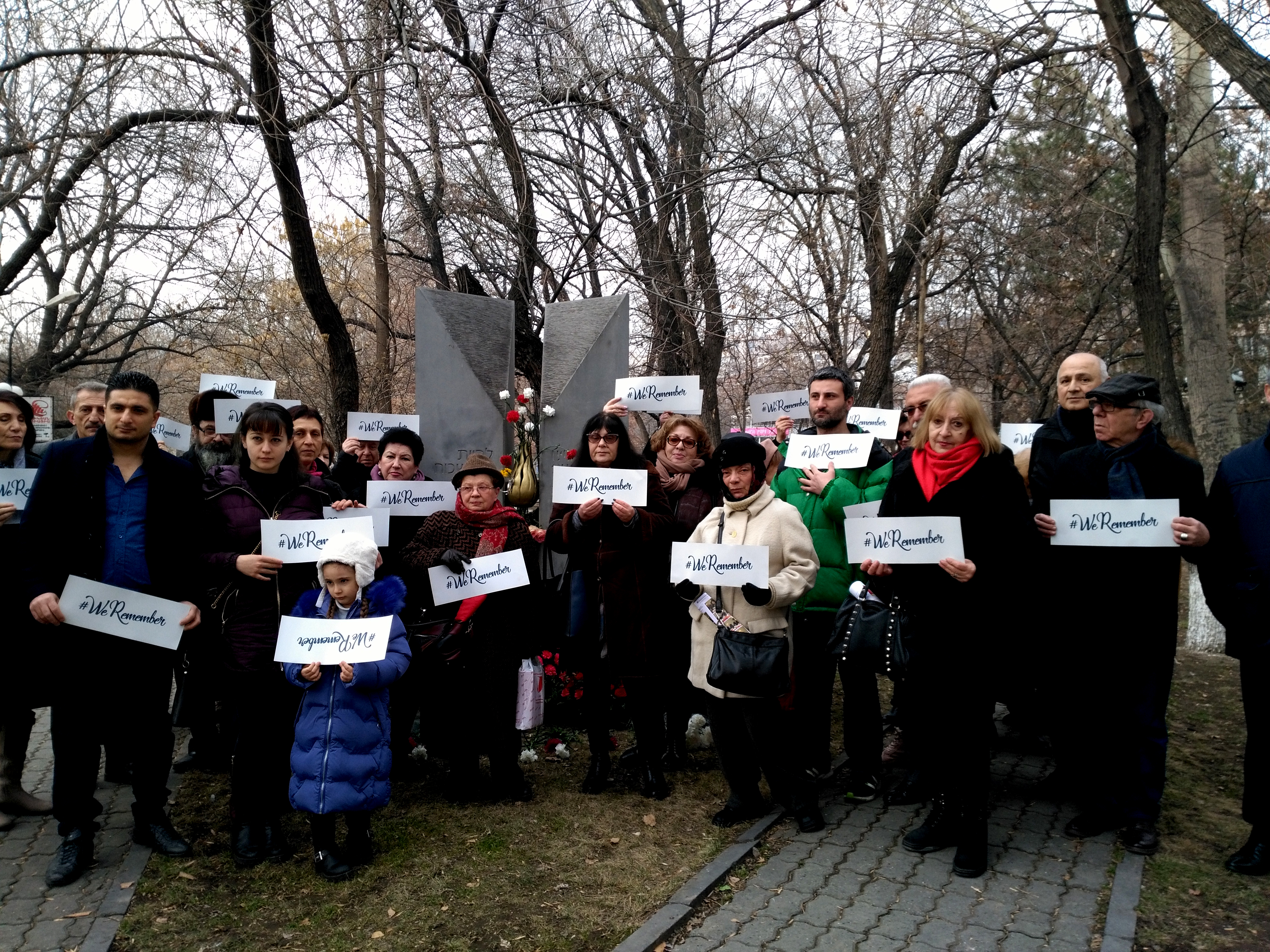 On 27th of January, representatives of the Jewish community in Armenia headed by Rima Varjapetyan were gathered near the monument of Genocide and Holocaust victims in Yerevan to pay tribute to the memory of the victims of Holocaust.
The ceremony was attended by Gersh Burshtein, chief rabbi of the Jewish community, Harutyun Marutyan, Director of Armenian Genocide Museum-Institute Foundation, Professor Hayk Kotanjyan, Lieutenant General, head of the Armenian-Jewish Forum, Vardan Asatryan, Head of the Department of National Minorities and Religious Affairs at the RA Government, Ruben Arutchyan, sculptor and author of the Genocide Memorial and Holocaust Memorial, as well as representatives of other national minorities in Armenia. The welcome speech was delivered by Rima Varjapetyan, who expressed hope that such tragedies would never be repeated.
The AGMI director Harutyun Marutyan also delivered a speech, particularly mentioning: "Today, the 27th of January is Holocaust Remembrance Day. The 20th century would remain in the history not only for the progress of the human mind, technical achievements, but also for the two genocides, which find their continuation nowadays in the Middle East. Therefore, mentioning genocides is very important in terms of preventing such calamities from being repeated.
Both in the case of the Armenian Genocide and the Holocaust most of the victims do not even have graves, so remembering them, and organizing such events is necessary in order to keep their memory alive.
We have to keep the culture of memory. We are preparing to open an exhibition dedicated to the Holocaust in the Genocide Museum. Let the memory of the Genocide and Holocaust victims help us to live and move forward".