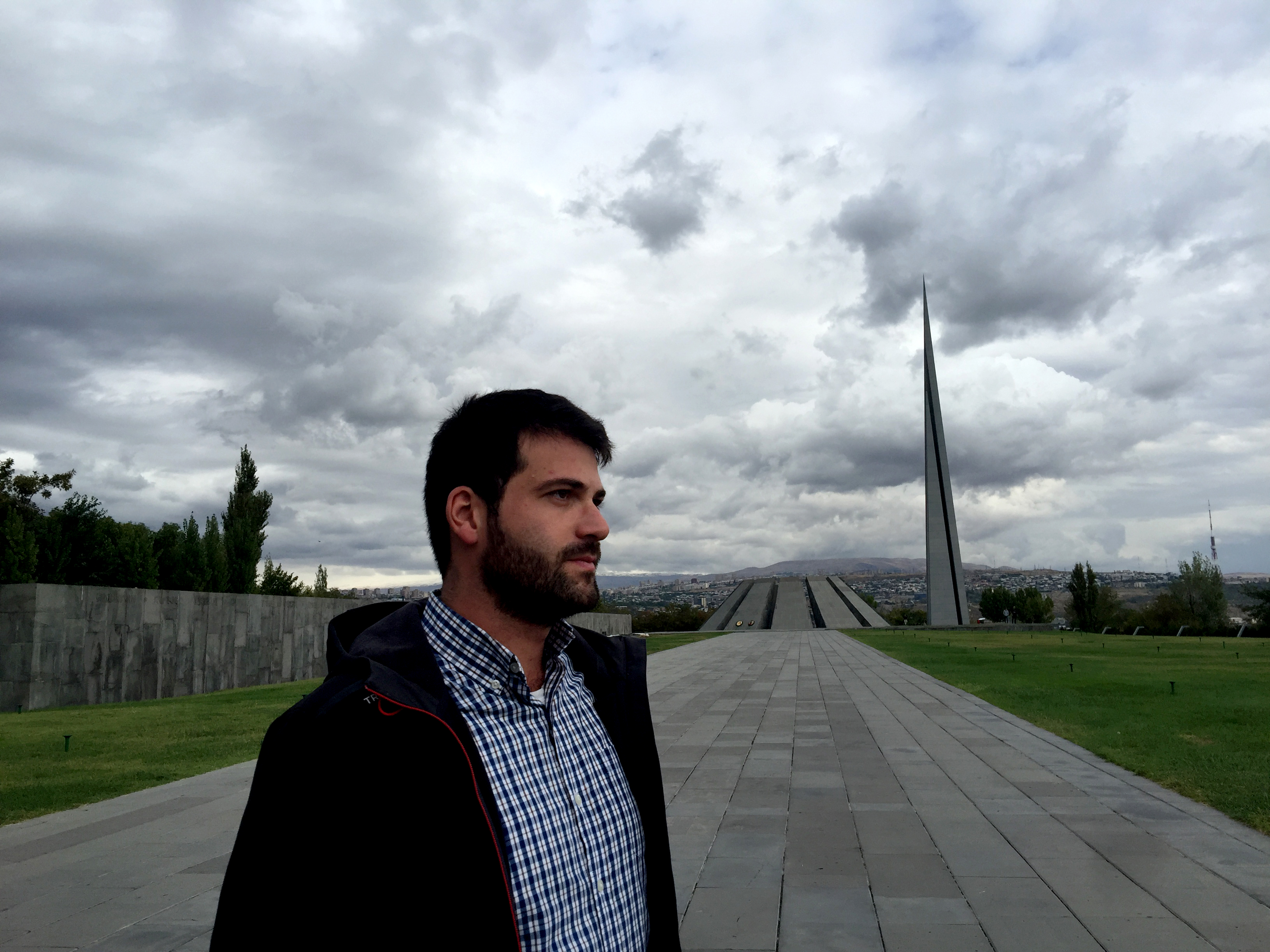 Iván Gaztañaga is political scientist and M.D in International Law and International Relations (University of Granada) and expert in Middle East Studies (Hebrew University of Jerusalem) and now is completing his Ph.D in International, European and Comparative Law focused on Armenian Genocide with the following topic: "The Genocide against the Armenian people in the diplomatic and consular letters (1914-1925)".
- Ivan, the program is coming to an end, have you done all your research?
- I am completing my PhD in International Law and Genocide Studies at the University of Granada (Spain). My research experience in Armenia was a part of comparative resources, comparative frameworks, diverse point of views and theories regarding Armenian Genocide. In AGMI, I was advised and directed by the historian Robert Tatoyan, who provided me with the basic and general literature, as well as detailed investigations in different fields: statistics, history, political science, journalism and art.
- We have many applicants every year, and this year was no exception. How did you manage to win the Lemkin scholarship?
- Almost one year and half ago I was looking for some historical documents in the Spanish National Archives for my research in the Middle East, not related to the Armenians. Fortunately, I have found many Diplomatic Letters from different Ottoman cities, such as Istanbul, Izmir, as well as from Aleppo, Beirut and Jerusalem talking about the Armenian massacres of 1915-1916. I have started to search, order, read and copy dozens of letters, manuscripts, telegrams and press news relating the Armenian Genocide. I have realised that many Spanish diplomats were witnesses to the massacres and informed the Spanish government to try to stop them. Although Spain maintained neutral position during World War I, some Armenians were rescued and sent to Latin America with the help of religious missions in the Ottoman Empire and Armenia. Working with primary sources is exciting but also too hard because of the need to face many different periods of time and topics. On the other hand, I am analysing the documents from the legal perspective, finding juridical concepts of the genocide definition.
This study reveals that Spain was informed about the atrocities and killings from the beginning of the Genocide and there are enough official and diplomatic resources on the issue, so that to recognize the Genocide and fight against the denialism. There are very few scientific publications about Armenian Genocide based on the Spanish documents.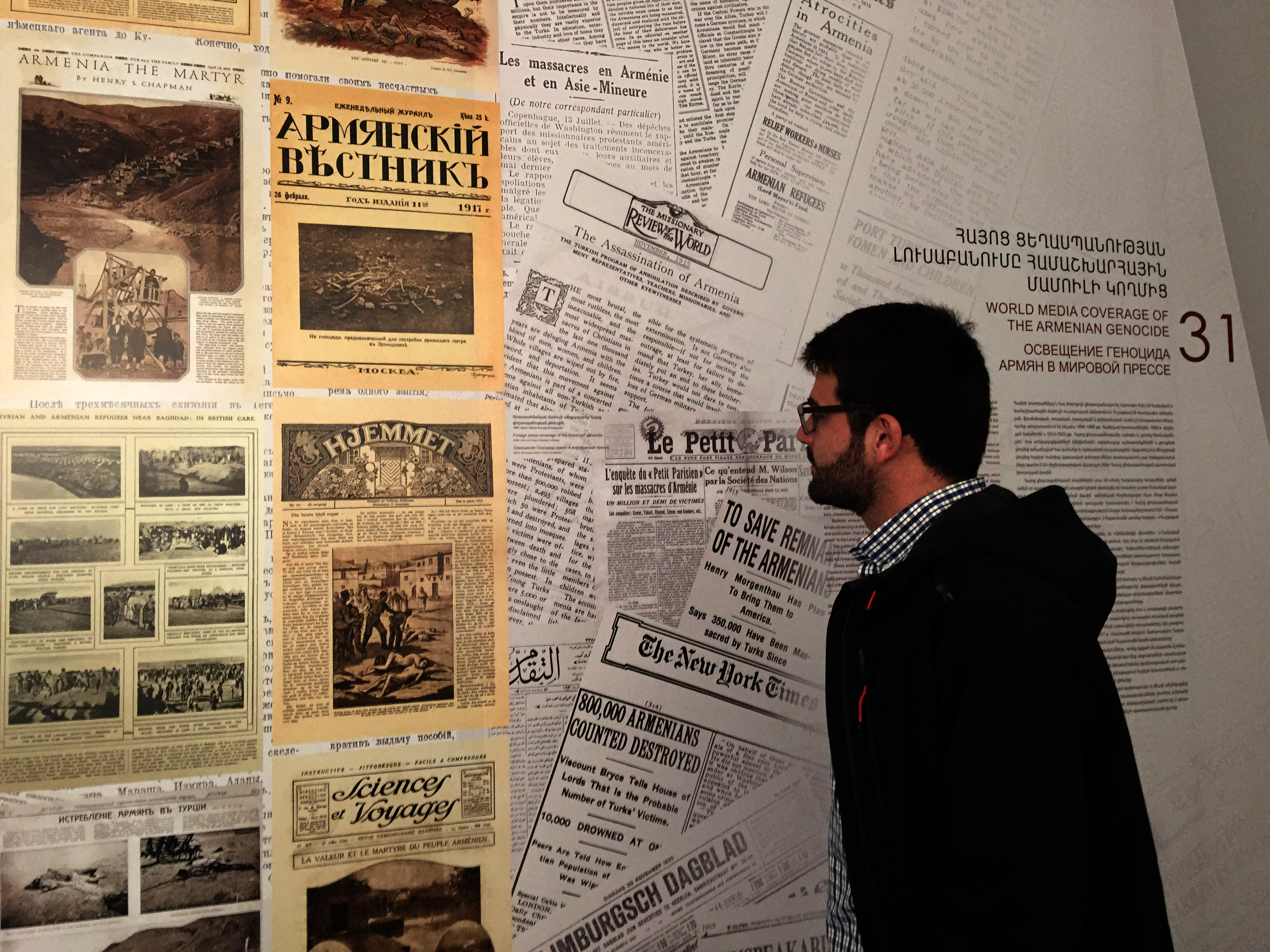 - Why do you devote so much attention to the Armenian Genocide?
- Writing about the so-called "hidden Genocide" is giving the Armenian People, victims and survivors an honourable and privilege name in the history. From my International Law perspective, the study of Armenian Genocide is not focused on the punishment of the perpetrators, but rather on the recognition of Armenian Genocide as a tool for international reparations, which I consider more effective. Only, when the democratic and free states, and of course Turkey, recognise Armenian Genocide as the first Genocide of the XX century, both the Republic of Armenia with its Armenian citizens, and the whole Diaspora will be able to skip the page of this dark period, remember and take steps to going on with their lives. So, my last step will be to try that the Spanish Parliament recognises Armenian Genocide enlightened by our Diplomatic and Consular Documents, as a witness state.
- What would you like to change in this program and what will be your advice for the next scholarship winners?
- I think it would be important to have more dynamic research activities with other scholars or organize some meetings with relevant researchers in Armenia to have a huge perspective not only of the Genocide, but about Armenia as an "idea".
- Will you return to Armenia?
- Sure, I plan to visit the country again when the International Association of Genocide Scholars' Conference be in Yerevan, to present then my research results. And also I need to visit other important places that I could not during my research period.
- Thank you Ivan.
- Thank you Arevik.
Arevik Avetisyan
Head of the AGMI External Relations and Media Department
© Armenian Genocide Museum-Institute.