News
A LETTER FROM EXILE
STORIES FROM MUSEUM EXHIBITS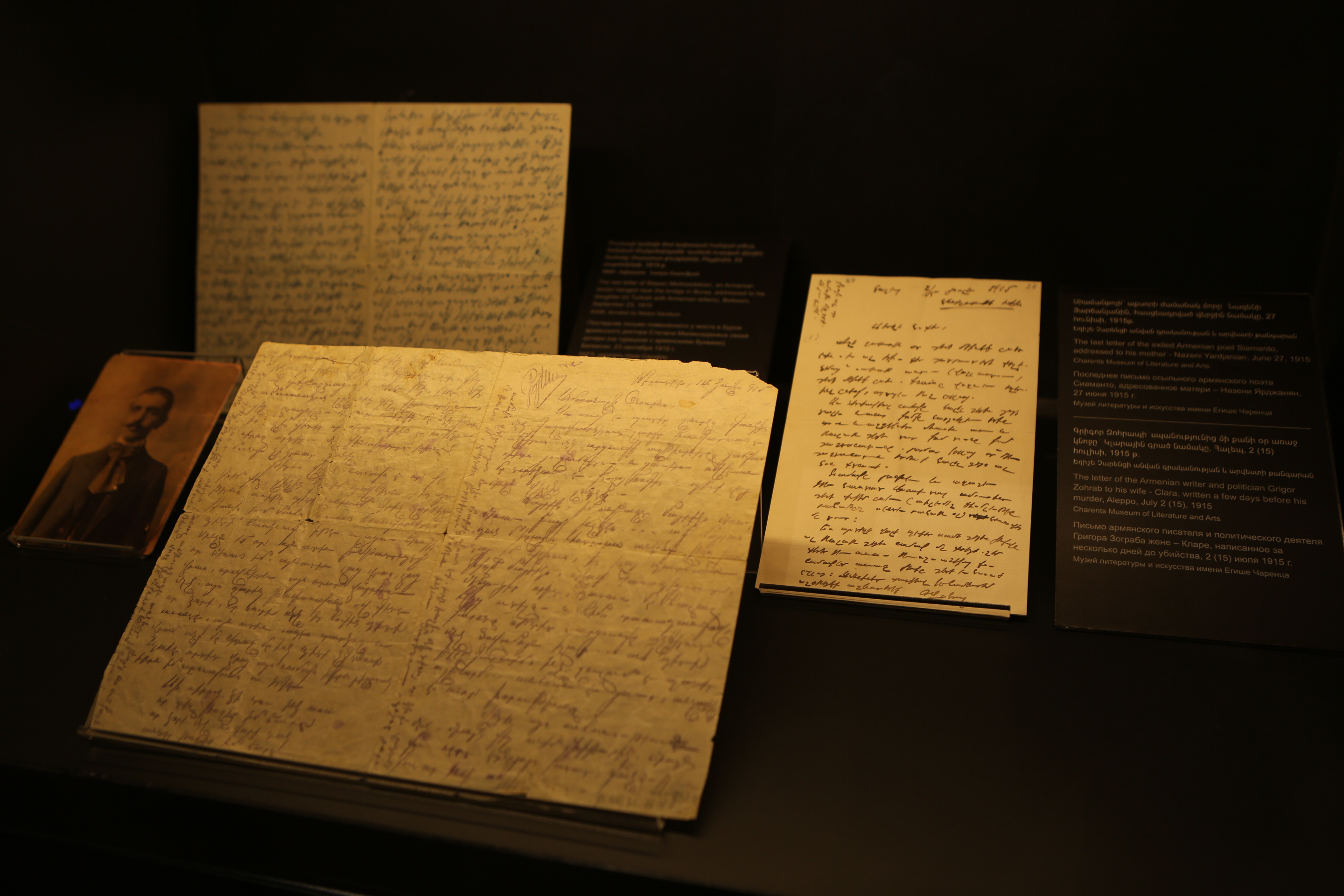 On April 2015, during the preparation works of the permanent exhibition of the museum a unique memorial relic was transferred to the AGMI - a letter written in 1915 from the exile to family.
Canadian-Armenian Sosie Chinkirian has found the letter in the family archive of her cousin Mari Gavanosian. The author of the letter is Khachik Gavanosian from Ordu. The letter was addressed to his wife, Onori Chinkirian-Gavanosian (1894-1951).
Khachik Gavanosian acknowledging his near end with his fate friends has managed to send a farewell letter to his wife embraced with boundless love and grief. The four-page letter has reached the address, but she never saw her husband anymore. According to his wife's reliable information, Khachik Gavanosian, along with other Ordu Armenians, was killed by the Turks in the woods near the village of Mesudiyeh, on 15 July 1915.
After the tragic death of his husband, in January 1916 Mrs. Onori gave birth to their daughter, Mari Gavanosian. Mrs. Onori never got married anymore, and lived in Ordu until April 1922, after which she have moved to Cairo and passed away in 1951 at the age of 57.
KhachikGavanosyan was born in Ordu 1887, studied engineering, he loved to write poems and recite them.KhachikGavanosianwas also among the first group of forcedly deported Armenian men from Ordu, in 1915.
"To unforgettable Onori,

The mourning surrounded me, the series of thoughts is disturbed in my head, and fountains of the tearare dried in my eyes, my hearth turned to be an ocean of thrills and pain, my soul is crying and will continue until the last breath.

My mother, my poor mother has died, but how… I am a mother murderer, may God curse me, and I am the reason of her death, my poor mother, how much you suffered, raised your orphan for a slice of pure bread, and now my memory in your heart and tears in your eyes you have drowned… oh, I will get crazy, the world is surrounded with cruelty… my pain is endless, my grief is unimaginable.

In my endless sorrow, you are my only consoler, was only your love was the only thing that gave me hope and strength to live…

I think I have written four letters to you, but you never replied; I wonder if you also turn your face away from me my darling? If you also turned to hate me, the only thing remains to me is to fold my hands on my breast, follow the poor deportees, wondering and crying and give an end to the life. Did you hate me? It's ok, but I love you and will always love and adore you until my last breath. Look at my eyes dear piece of my soul and see how the love beams are flashing from there. Why you keep silent? Why you humbled your eyes? Don't you want to see me again?

My pain is big, no way out
No way, nor means
What a cruel world
No confident friend.

I talk idly, you never leave me alone, and you love me and will love me forever. Maybe the strength of the pain makes you unable to move a pen, may be you are sick. Comfort your soul; because you are the only reason for whom I want to live, apart from you there is no hope in the world, sing and remember me sometimes:

I loved but the took my love away
They hurt me took her away
What a cruel world
They pulled my hearth away…

Remember me, pity me, because I was born unlucky, lived as an orphan and will die miserable, pity because just getting into life, just started to pick flowers from life and enjoy their fragrance; the biggest cruelty came to destroy all my happy dreams and turned my garden into a dessert". …"there is no happiness for you, I was miserable and made you like me; forgive me, if I ever hurt you or caused you any pain during our marriage, you know that love is pure and grudge can never find place beneath two loving hearts.

May be this is my last letter to you, I say the last because maybe after this I will not have the opportunity to hold a pen, my life or death will be clear for your through the telegrams, if my telegram was late for more than 15 days, you should understand that I am already dead, at that time you can cry, because wondering in this foreign places who knows in which canyon or which mountain I will give my soul, at that time really I will find no one to pay a look on me.

Keep my letter as a memory, as my ghost and sing:
Oh love horse please tell me
Where did you left my love
In which canyon under which rock
Left him careless and alone…

Ending my letter just falling asleep, I saw a dream. I was holding a lantern, the lantern had fallen down and extinguished. The light is hope, and you are my hope, I wonder if something bad happened to you. If you love me truly, please take care of your health, if you are dead I should also die.

I want to write more and more, to open my heart in front of you, but this is impossible, my depths cannot be described.

Tomorrow we will move, stay well.

Masudiyeh,
14 July 1915".
Ordu (Trabzon province) - the city was founded in the first quarter of the 19th century. The historical name of Ordu is Cotyora, In the middle of the 19th century, there were 130 families living in Ordu. According to information provided by Abel Archbishop Mkhitariants:
"The houses of Armenians had beautiful location on Poz Tepe slope. They are around 130 including the villagers and deportees, some of them have come from Tamzara and Giresun, and the villagers are from Khamchonts, who were scattered everywhere".
Just before the Armenian Genocide 5000 Armenians were already living in Ordu. In mid June 1915 forced deportation and slaughter begun in Ordu. The Turkish military unit of 500 was deployed as a city guardsman at the Armenian National School, in the same night and surrounded the Armenian-populated neighborhoods, and in the morning they went through the hoses one by one recruited the men and imprisoned them. Khachik Gavarosyan was among the first prisoners. All those, who were allegedly being transported to Mosul, were killed on the way, few have managed to survive.During the days of the massacres, there were suicide attempts, some got mad others tried to resist.
Vardges Mavyan; a survivor of the Armenian Genocide from Trabzon, have wrote in his memories:
"All had the same hapless image; Tripoli, Giresun, Unya, and Ordu, where the Armenian name was almost lost, the Armenian schools and churches in those cities were all destroyed, thousands of books were scattered in the yards of destroyed institutions, beautiful women and brides were kidnapped and taken to their harems".
The only Armenians who remained in Ordu were the orphans, who remained in the houses of Greek, Georgian and sometimes Turkish neighbors, and most of them later became beggars and homeless.
"I witnessed the tragedy of Armenians, their tears, curses, and many suicides, deaths out of horrors, burning alive, shooting the victims, hundreds of corpses dumped in homes and towns…young women were forcibly Islamized, children were kidnaped from their relatives and drowned in the Black Sea and river of Degirmen… These are my last unforgettable memory from Trabzon, which even after a month are still torturing my soul and almost throws to the arms of madness",
reports the Italian Consul of Trabzon Giacomo Gorini, in August 1915.
In 1918, with the financial aid provided by the American missionaries of Trabzon and Constantinople guardianship an orphanage was established in one of Armenian houses in Ordu, where Armenian orphan children and widows were sheltered.
In 1919, the American Near East Relief Committee established an orphanage in the Armenian school of Ordu. An orphan collecting body was established. They managed to bring many Armenian women and children back to revive the Armenian community, but too many of them remained by the Turks and it was impossible to prove their identity.
Fragments of the Armenian population who survived the genocide in 1915, have scattered around the worldsince 1918; Russia, France, USA, Egypt, etc.
Arevik Avetisyan
Head of the AGMI External Relations and Media Department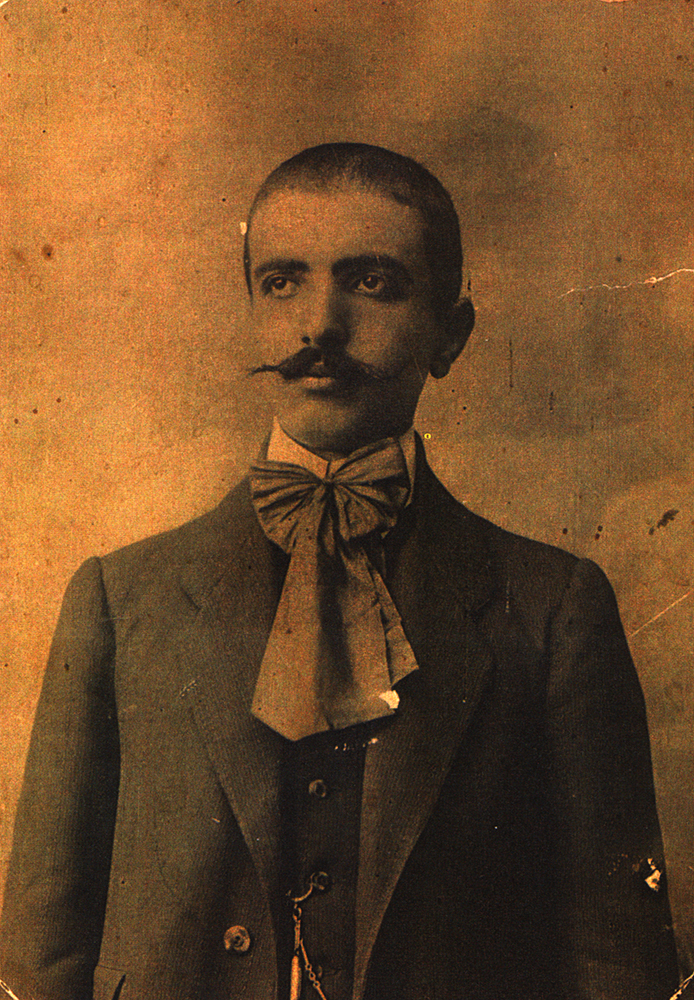 Khachik Gavanosian, 25 years old, 1913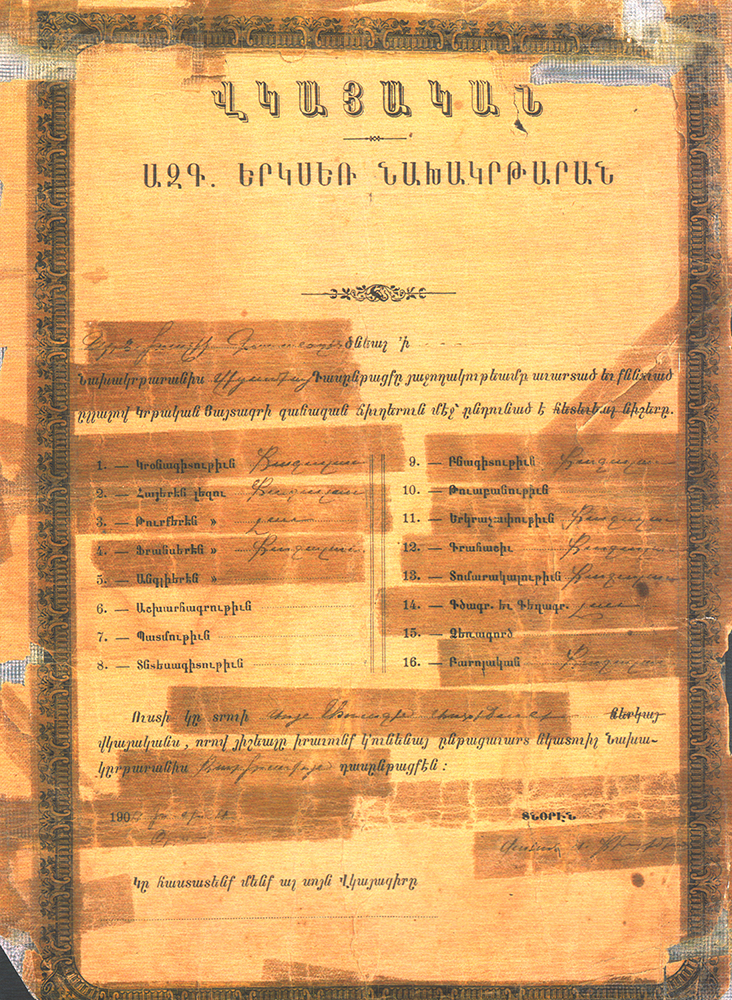 Certificate of primary school education given to Khachik Gavanosyan, Ordu 1904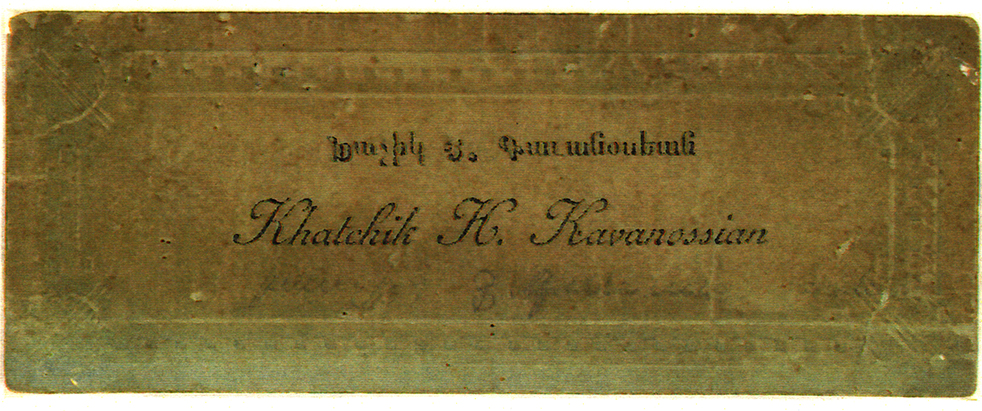 Visit-card of Khachik Gavanosian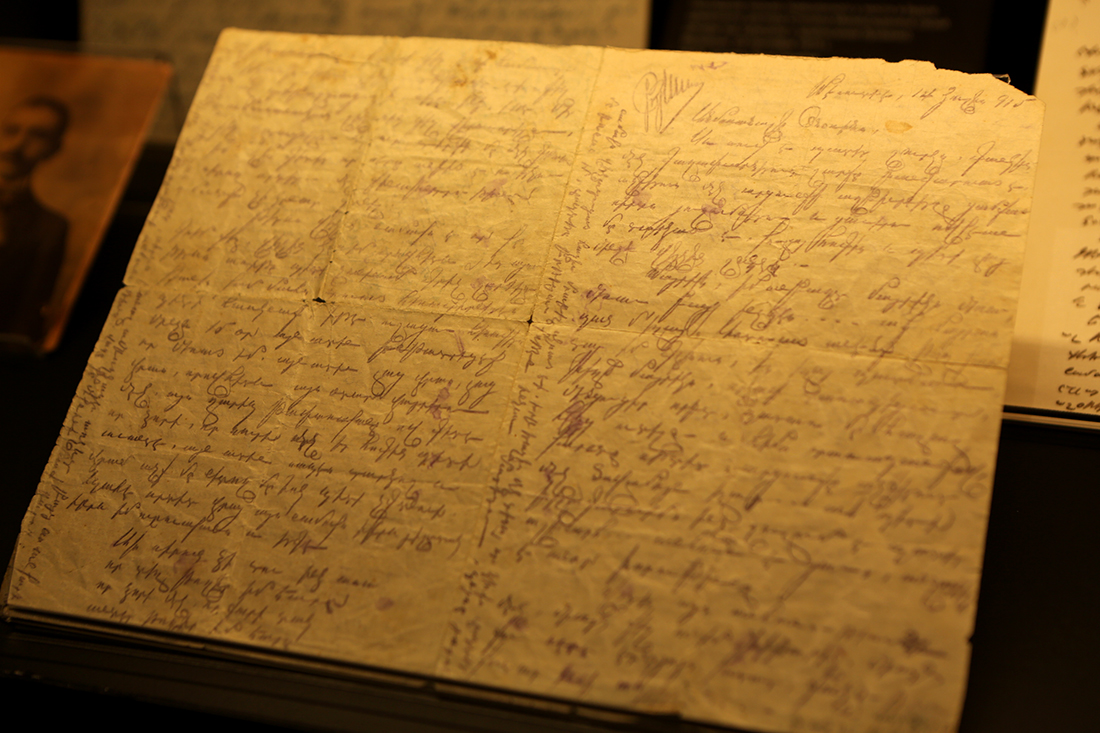 The first and fourth pages of Khachik Gavanosian's letter, 14 July, 1915
Exhibited at the Armenian Genocide Museum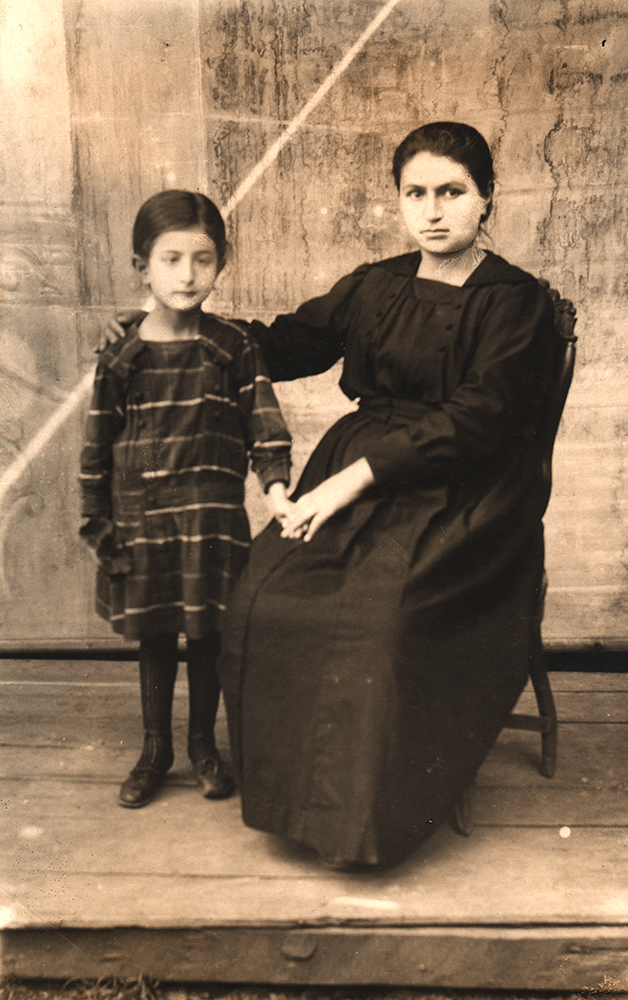 Onori Gavanosian with her daughter Mari, Ordu 1922-23
Mari Gavanosian, Ordu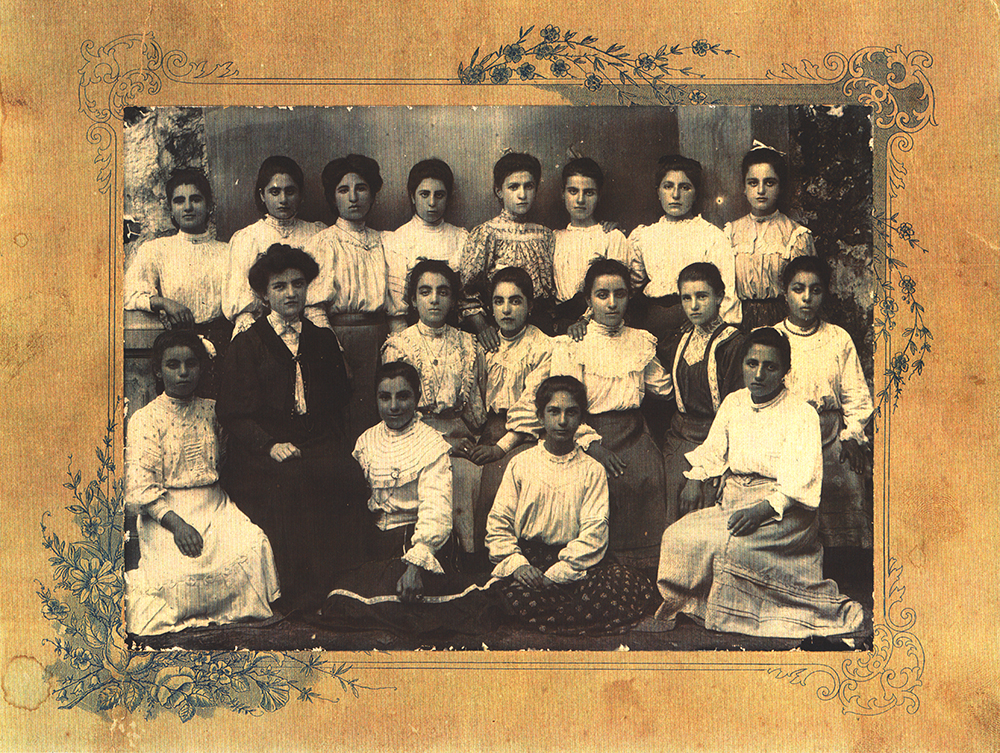 Primary school class photo, Mari Gavanosian sitting on the ground, second from right, 1928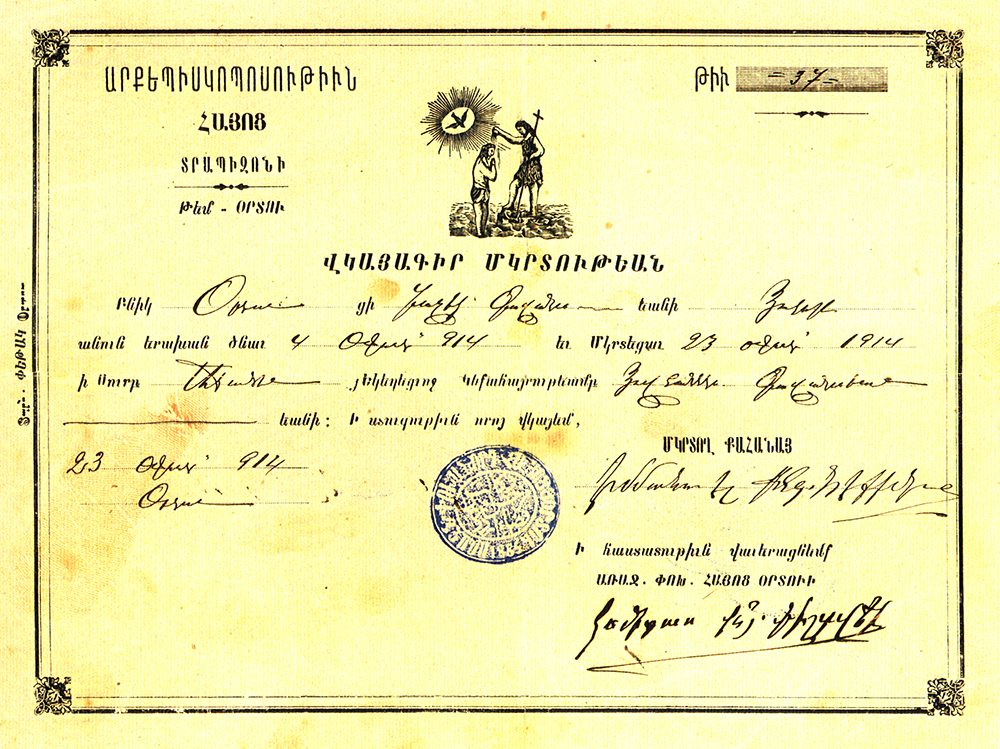 Baptism certificate of Khachik Gavanosian's son Hakob, 1914
The child have died very early in 1915 June, as a result of his pregnant mother's milk poisoning
Khachik Gavanosian had no information about his son's death and his daughter's birth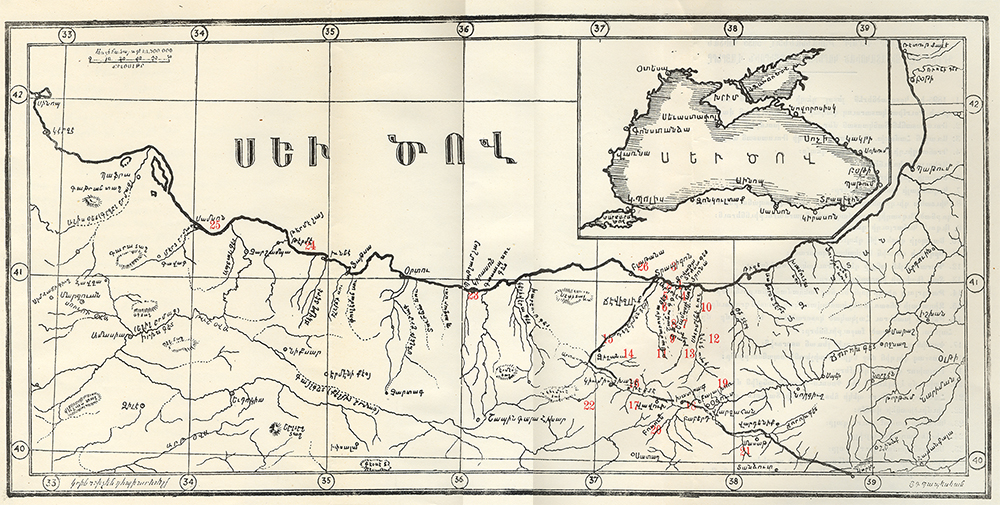 The Black Sea Regions of the Ottoman Empire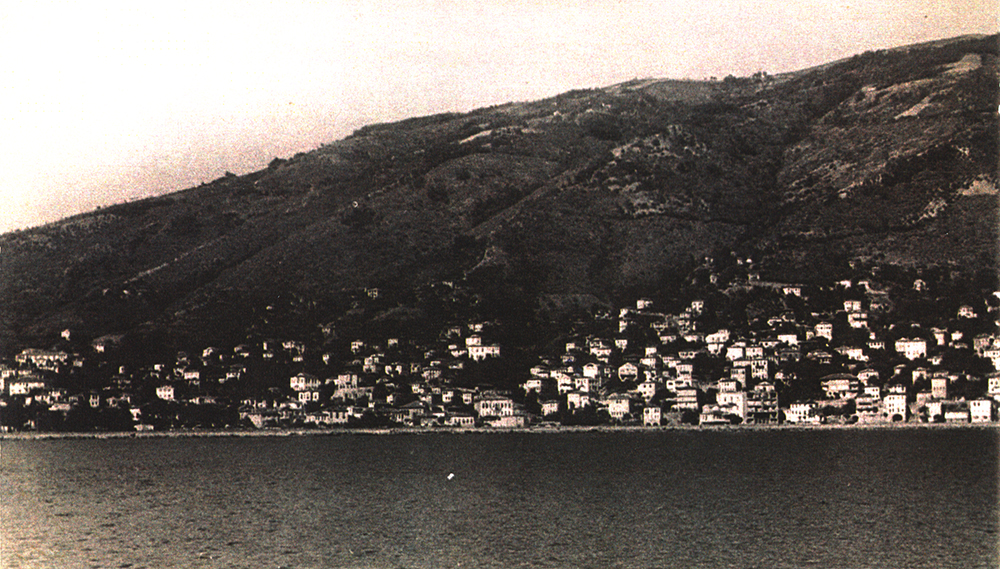 Ordu panorama, 1913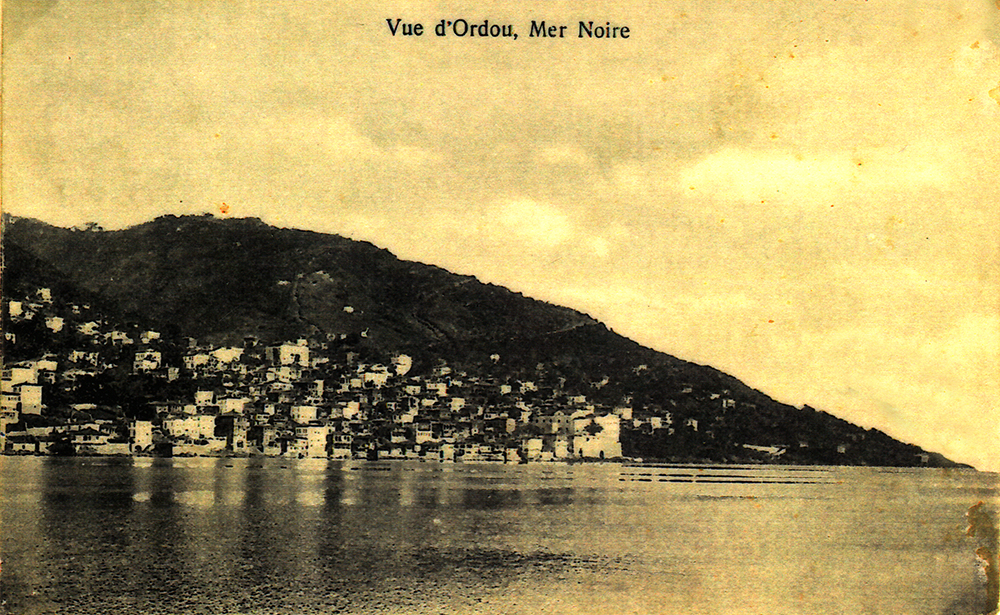 View from Ordu, 1913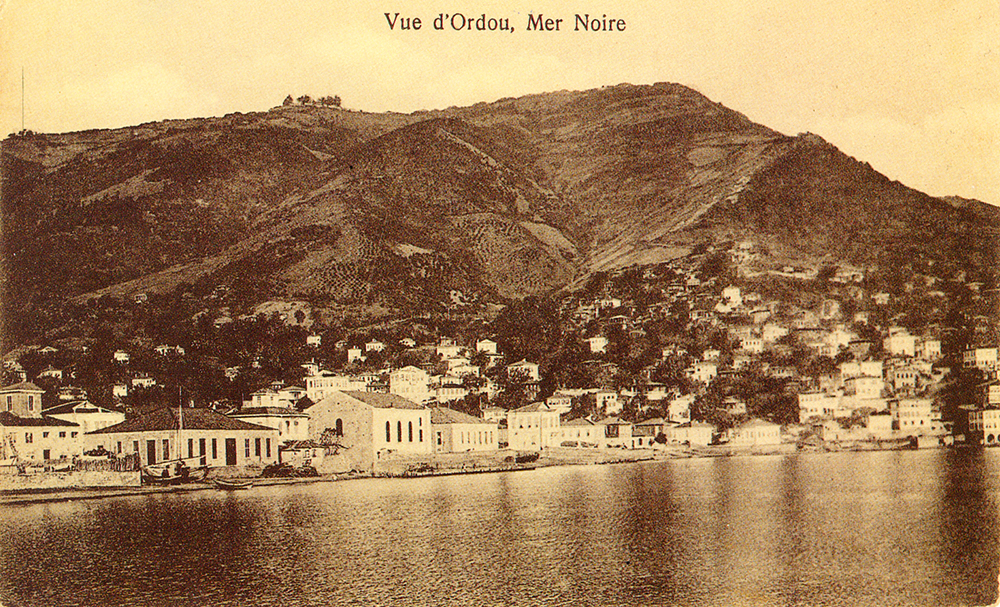 View from the sea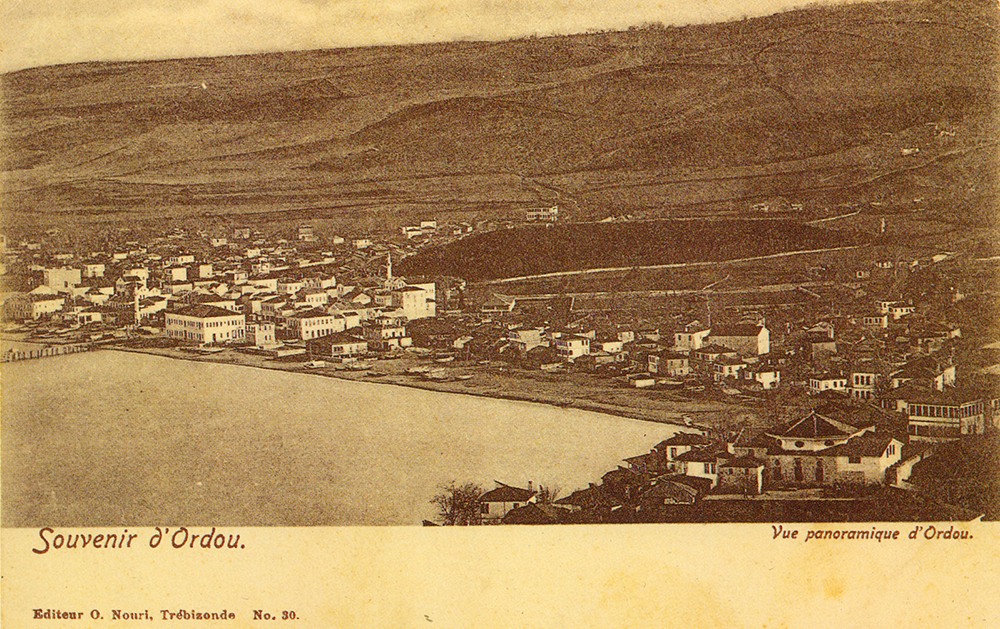 View from Ordu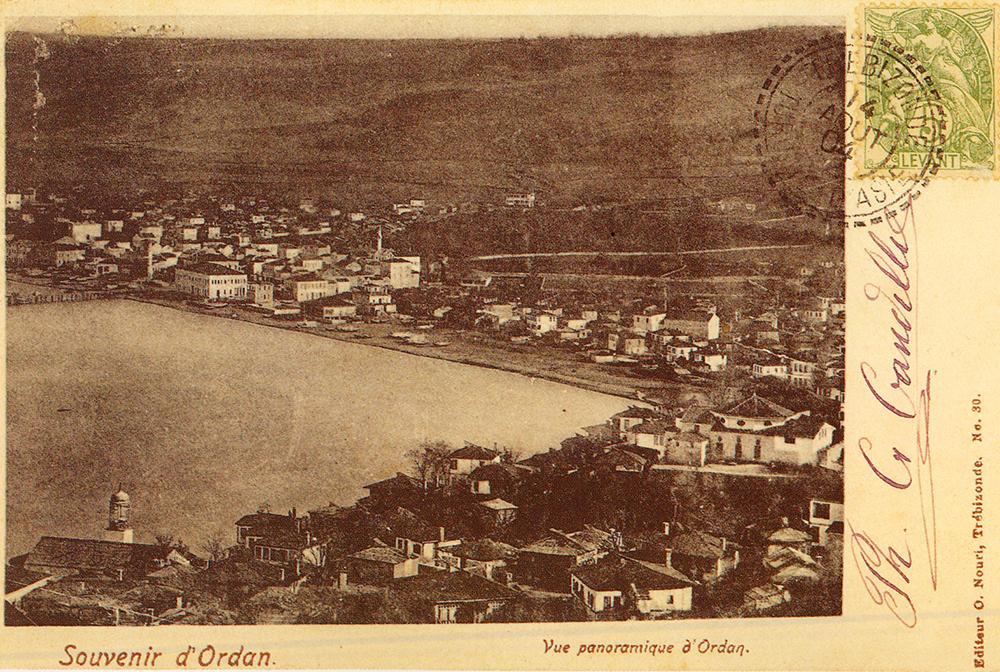 View from Ordu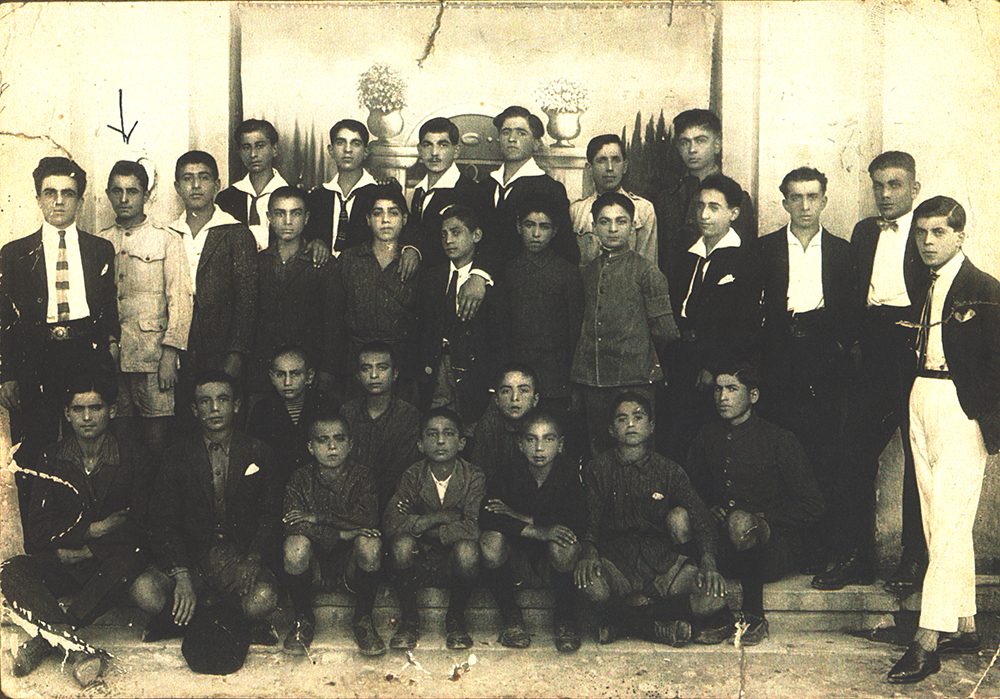 Group photograph of survivors from Ordu, Corfu orphanage, Greece, 1924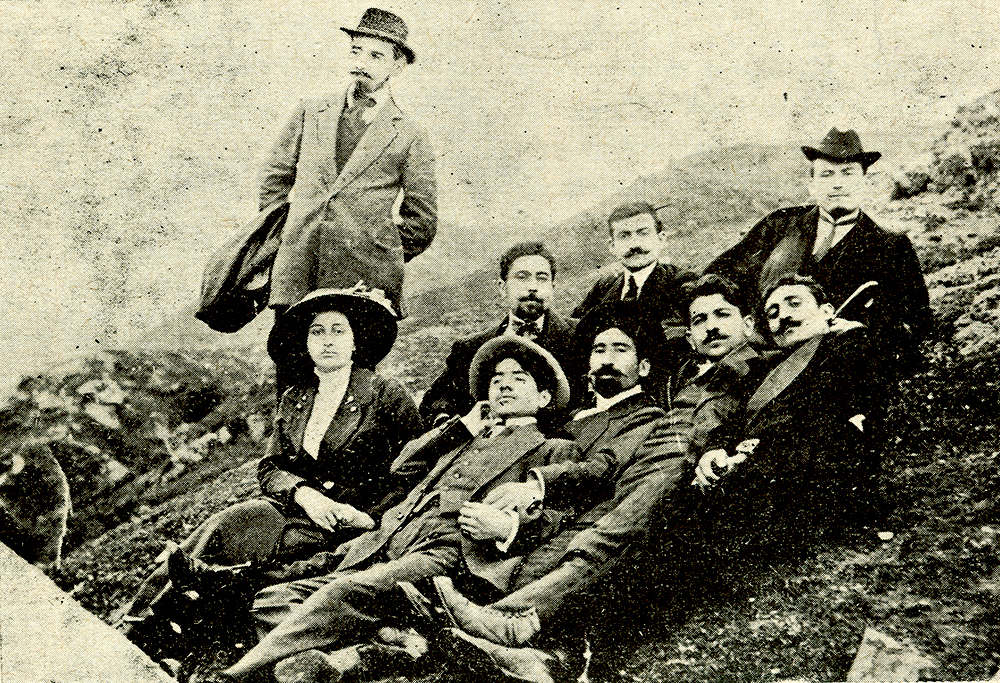 Teachers of Ordu and Giresun schools at a meeting held at Surb Prkich Church, 1913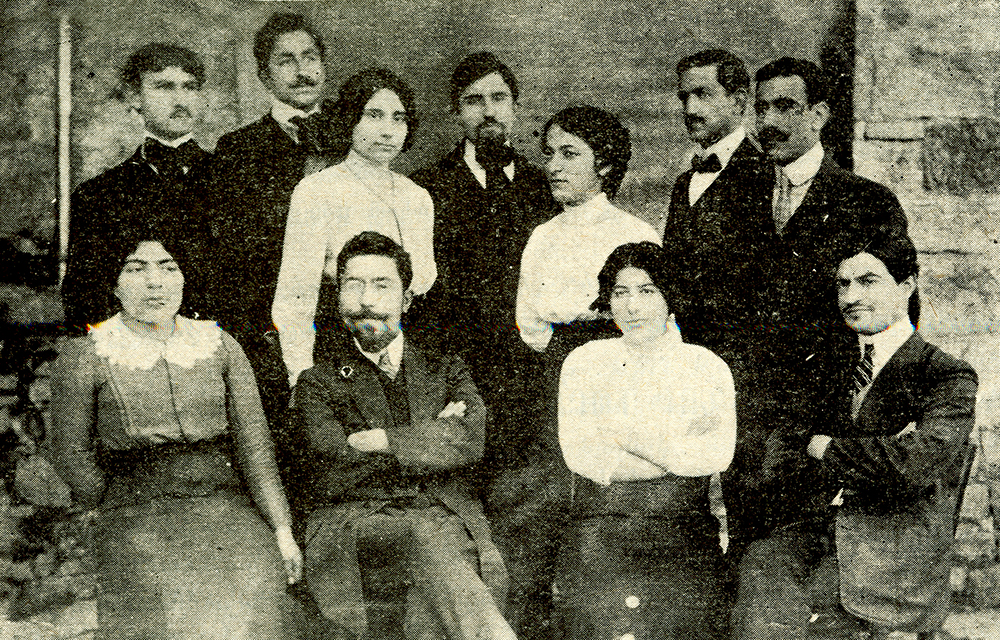 A group of teachers of Ordu central school
Most of them became victims of Armenian genocide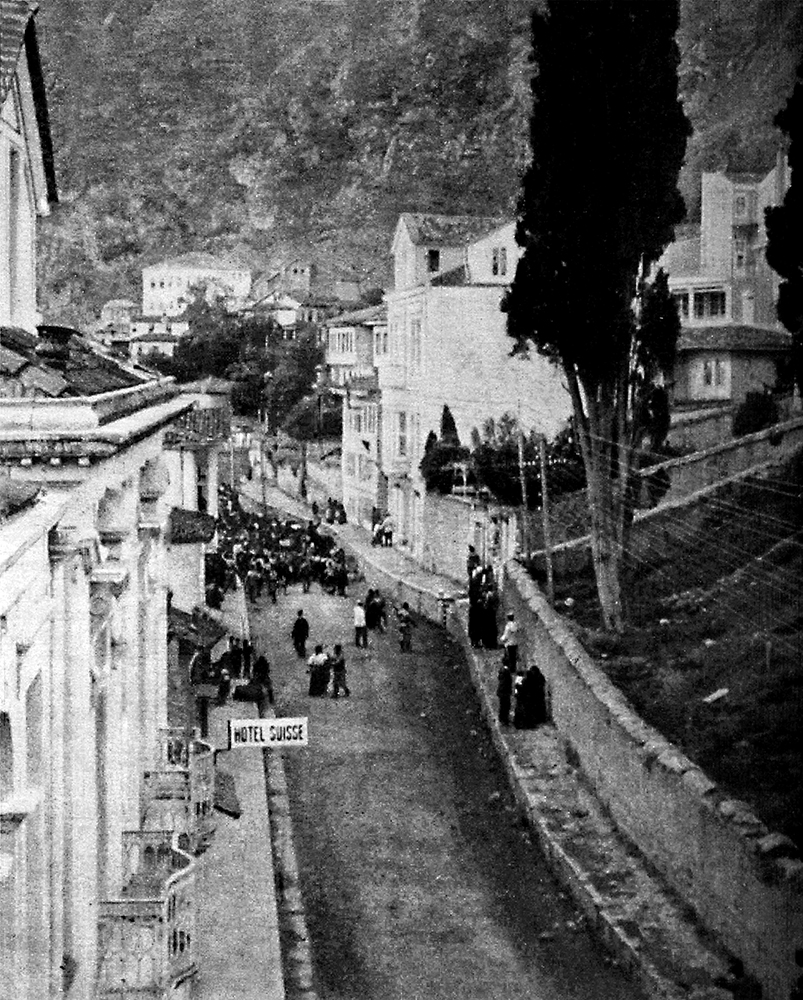 Deportation of Trabzon Armenians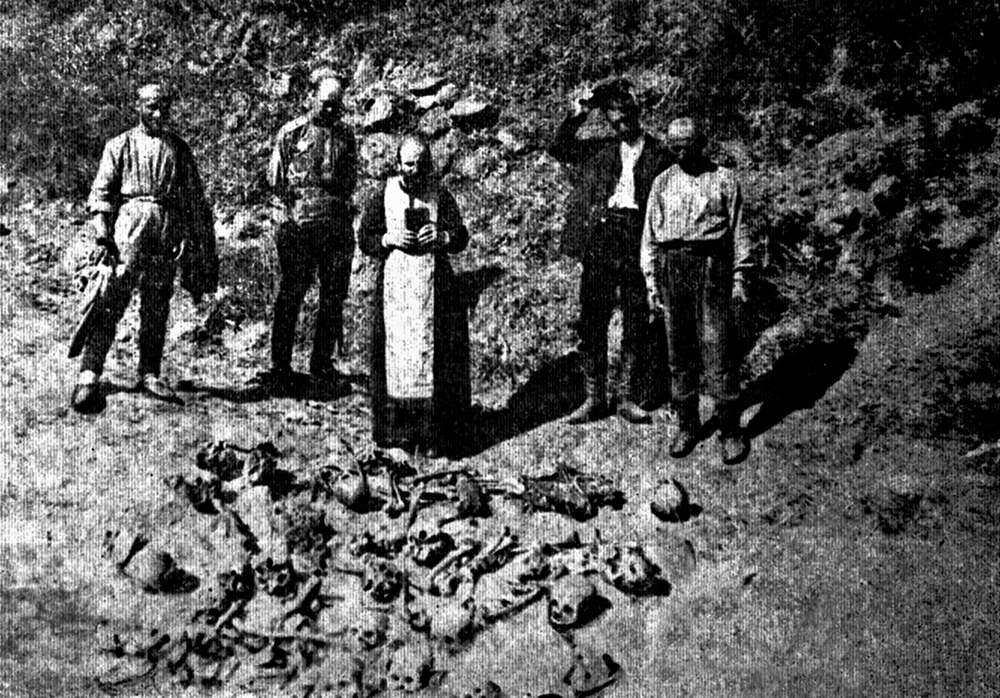 Skulls and bones of murdered Armenians in Trabzon
In Summer 1915, it was impossible to swim in the sea because of
abundance of corpse of Armenians along the Trabzon coast.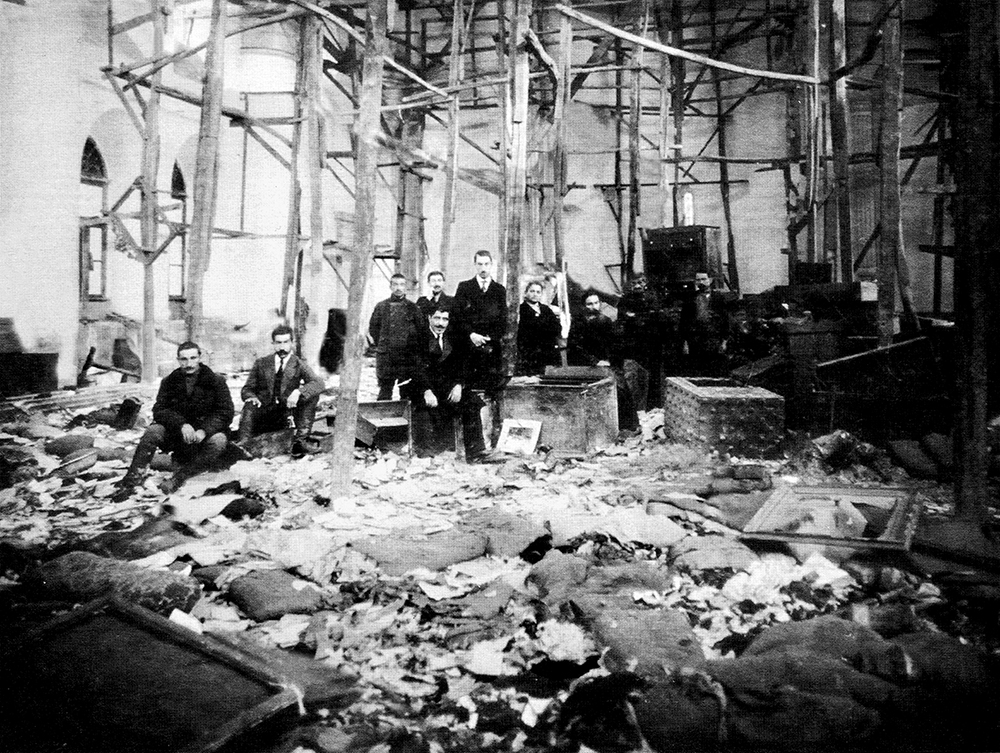 St. Stephen Church of Trabzon converted to warehouse, 1918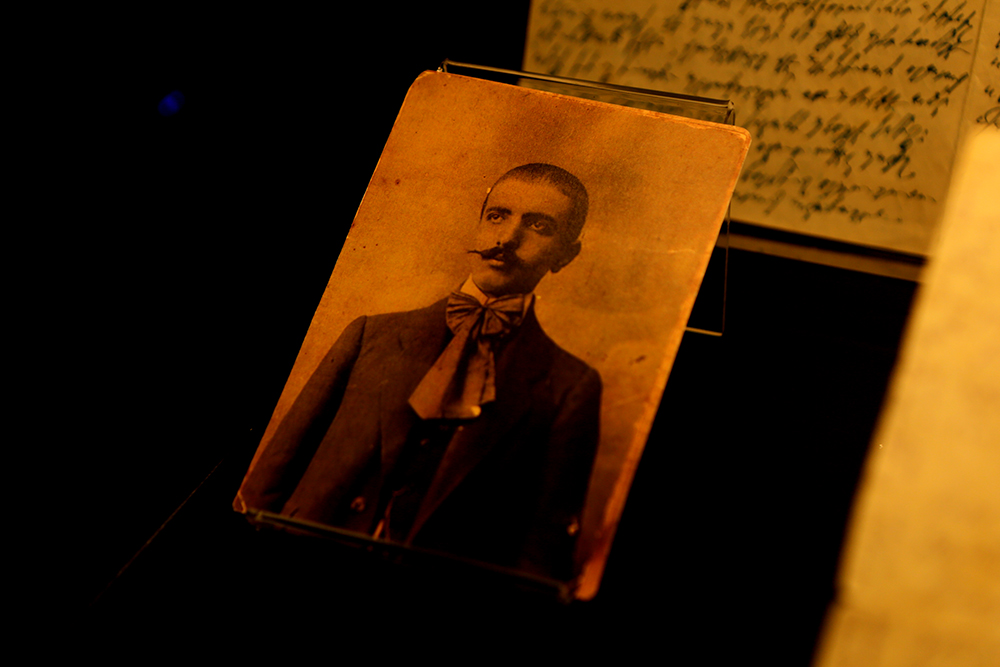 Photograph of Khachik Gavanosian exhibited at the Armenian Genocide Museum


DONATE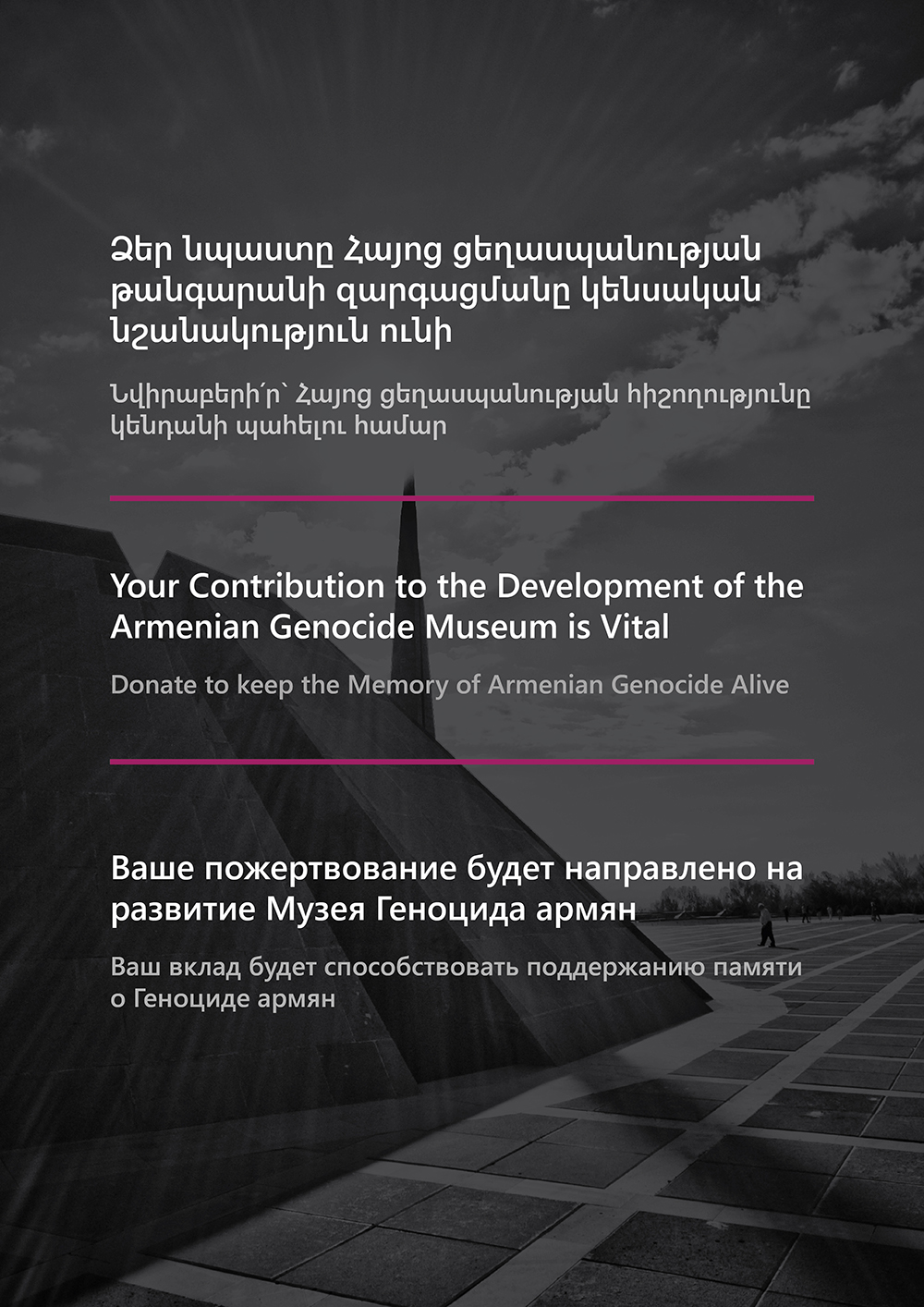 TO KEEP THE MEMORY OF THE ARMENIAN GENOCIDE ALIVE

Special Projects Implemented by the Armenian Genocide Museum-Institute Foundation
ONLINE EXHIBITION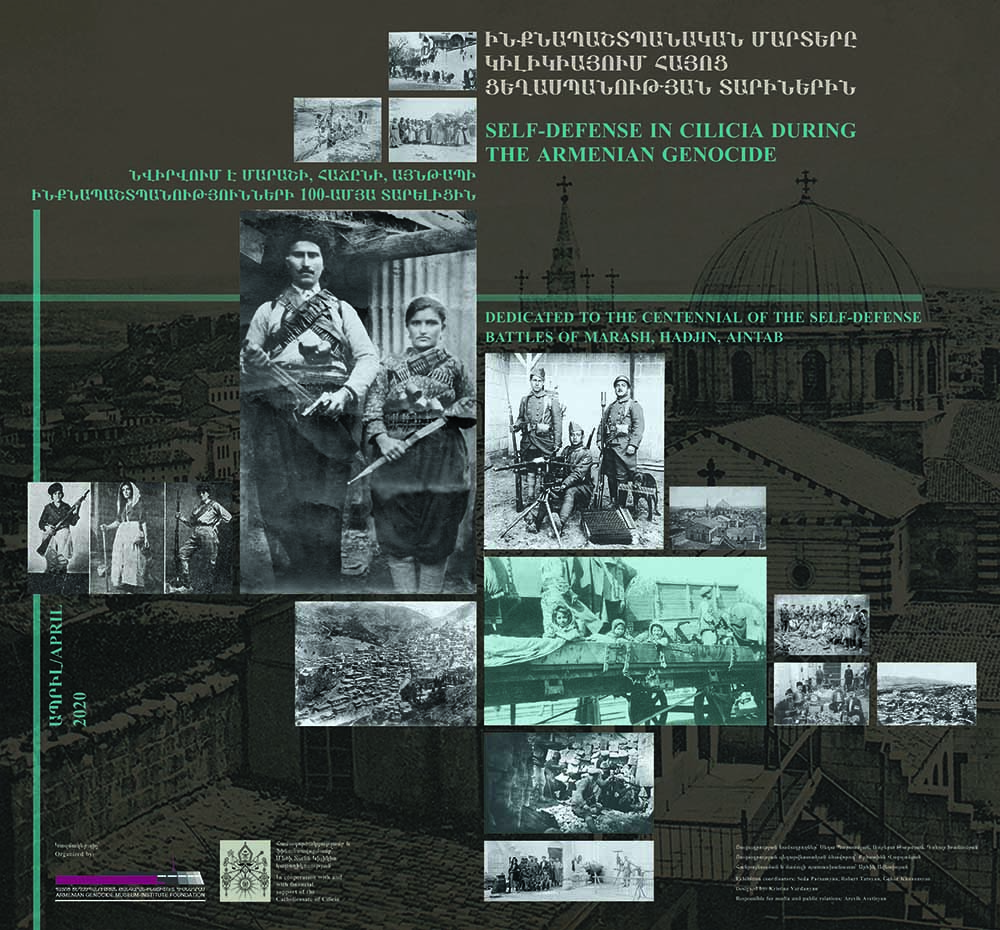 SELF-DEFENSE IN CILICIA DURING THE ARMENIAN GENOCIDE

DEDICATED TO THE CENTENNIAL OF THE SELF-DEFENSE BATTLES OF MARASH, HADJIN, AINTAB
INTERNATIONAL CONFERENCE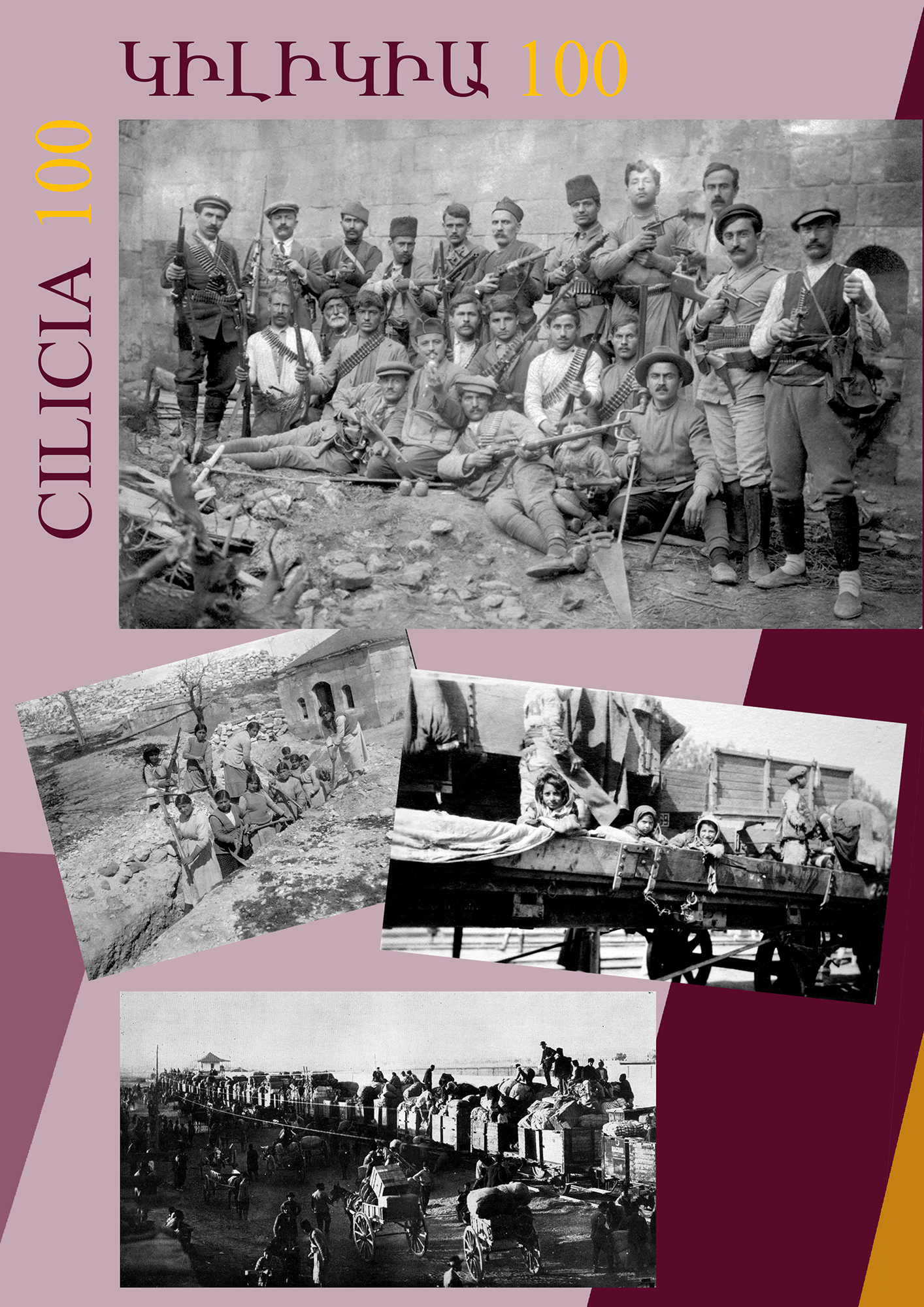 Conference Title:

Call for Papers
Cilicia and the Cilician Armenians during the Armenian Genocide The conference is dedicated to the centennial of the Cilician self-defense battles 1920-1921
INTERNATIONAL CONFERENCE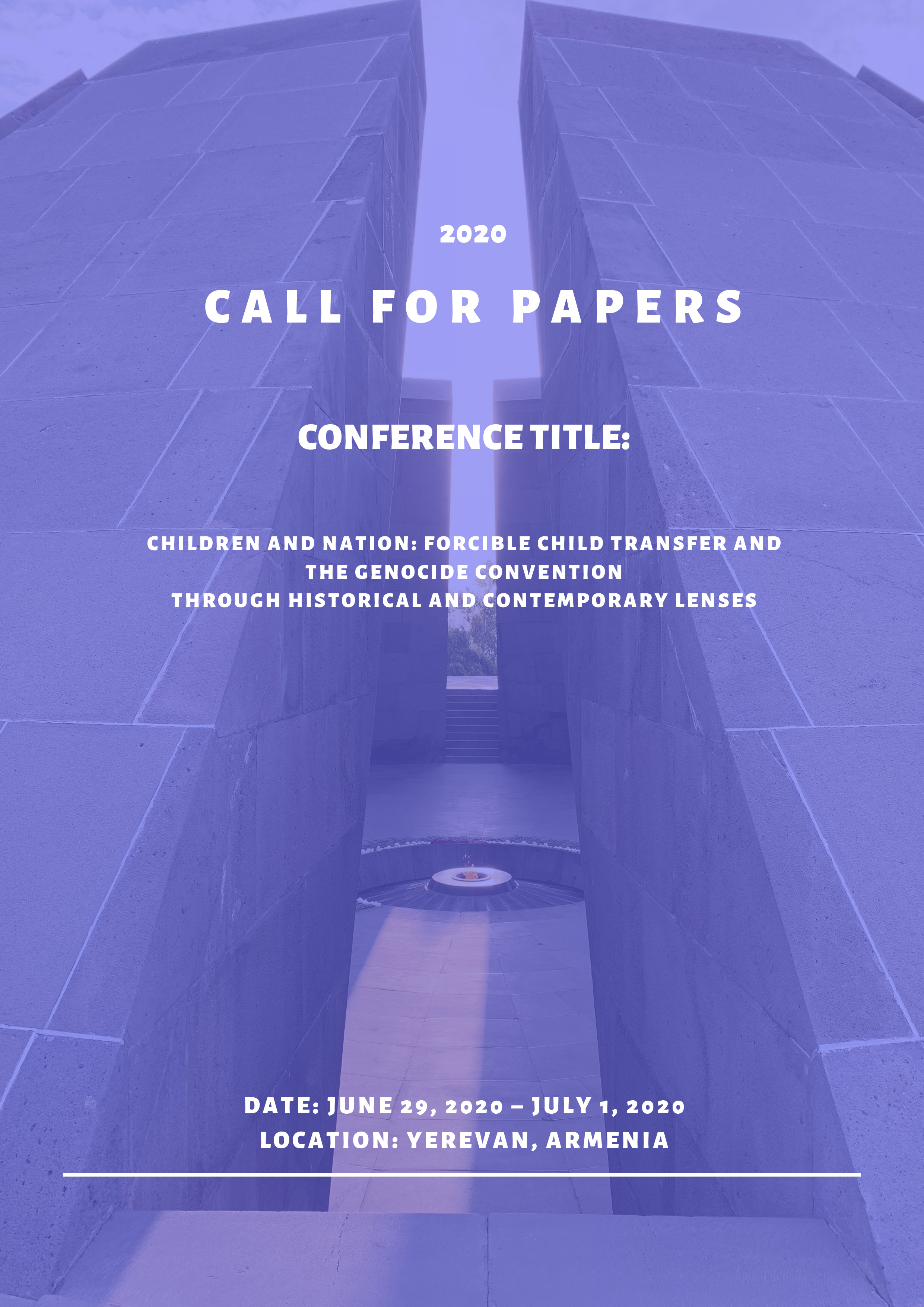 Conference Title:

Children and Nation: Forcible Child Transfer and the Genocide Convention through Historical and Contemporary Lenses
LEMKIN SCHOLARSHIP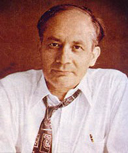 AGMI ANNOUNCES 2020
LEMKIN SCHOLARSHIP FOR FOREIGN STUDENTS
TUMANYAN 150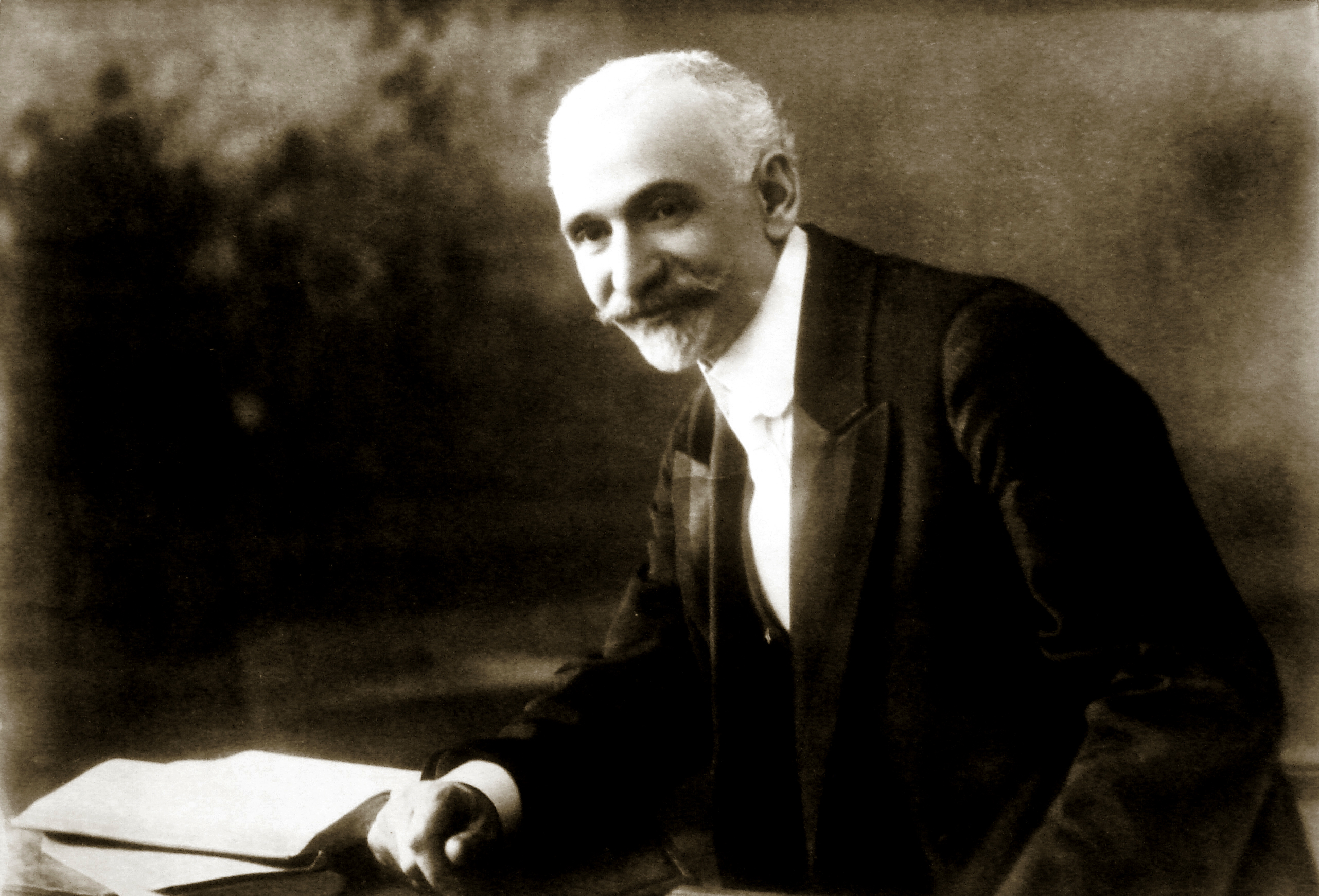 TRANSFER YOUR MEMORY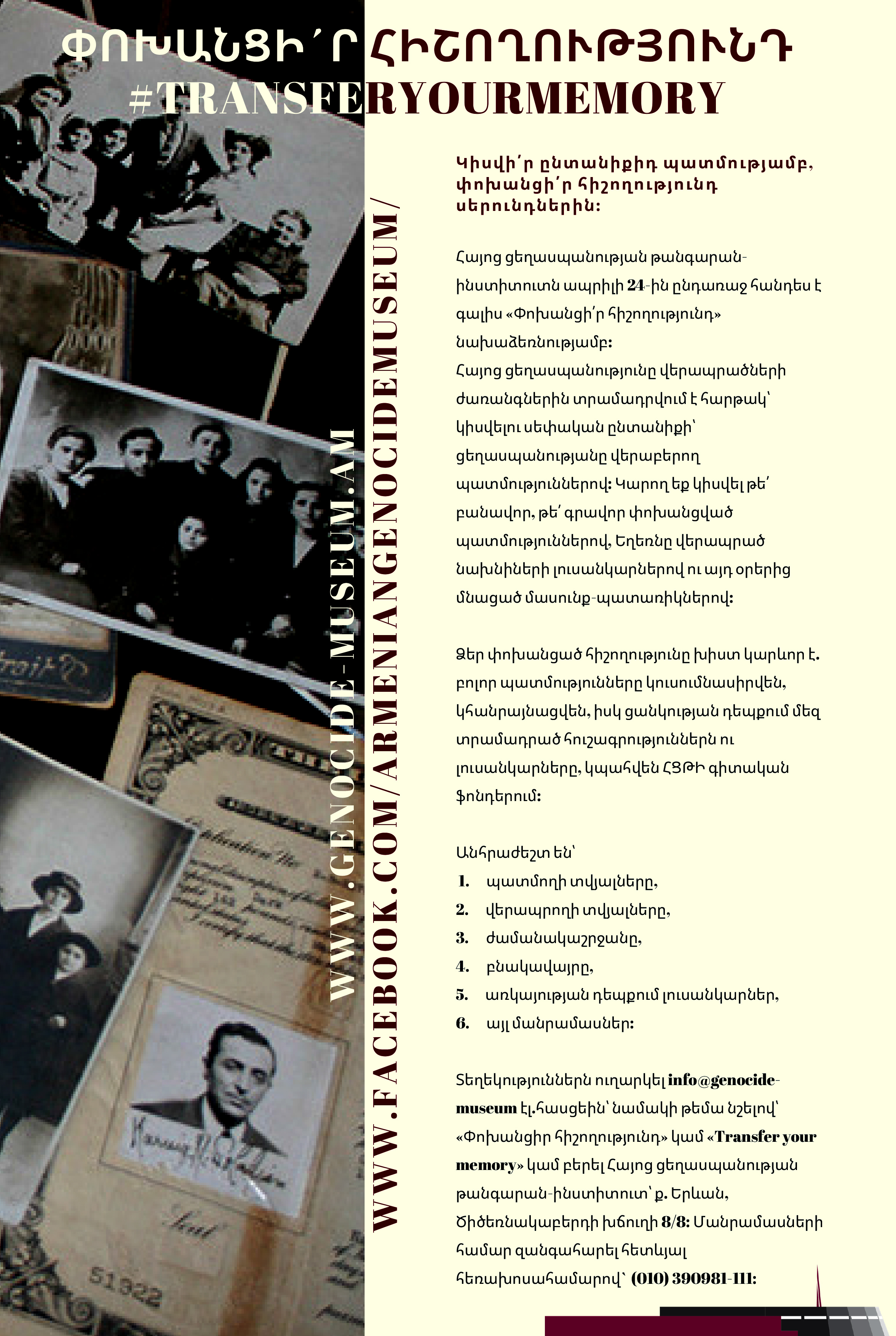 Share your family story, Transfer your memory to generations.
On the eve of April 24, the Armenian Genocide Museum-Institute undertakes an initiative "transfer your memory".
«1915» Project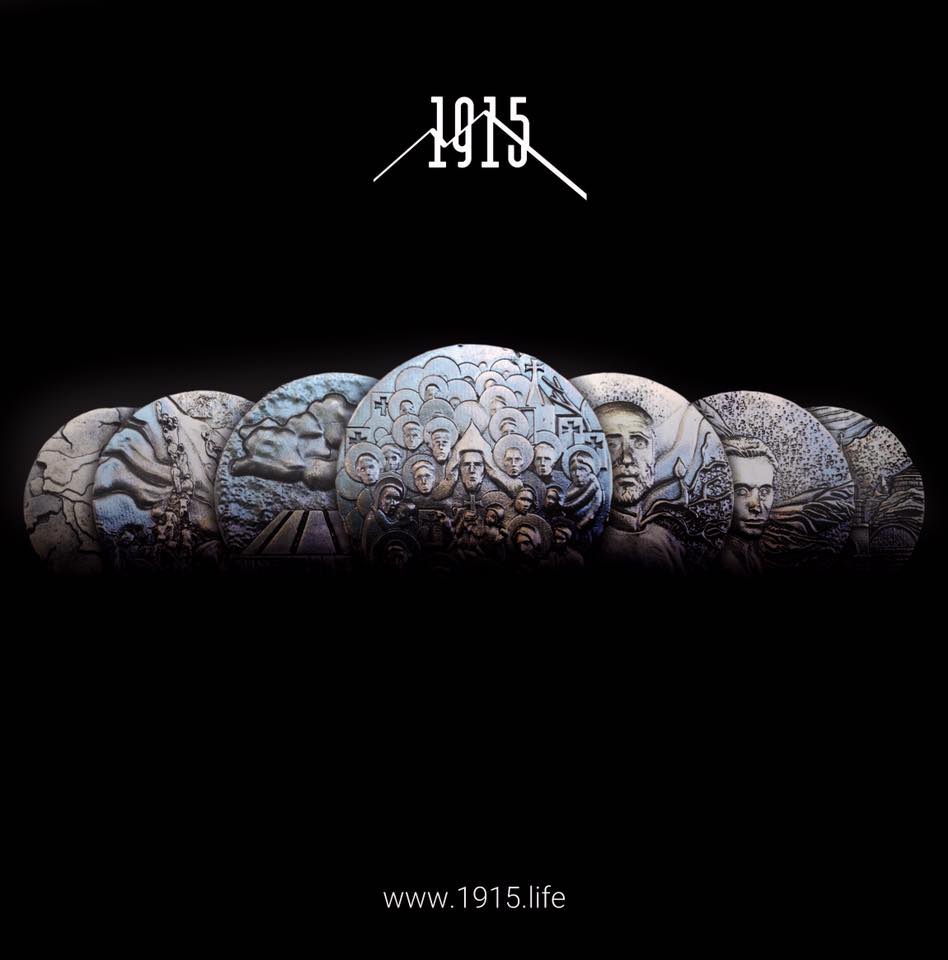 The seven commemorative medals dedicated to the Armenian Genocide depict the massacres of the Armenians, the roads of exile, the Armenian intelligentsia and the plundered temples.