03.03.2017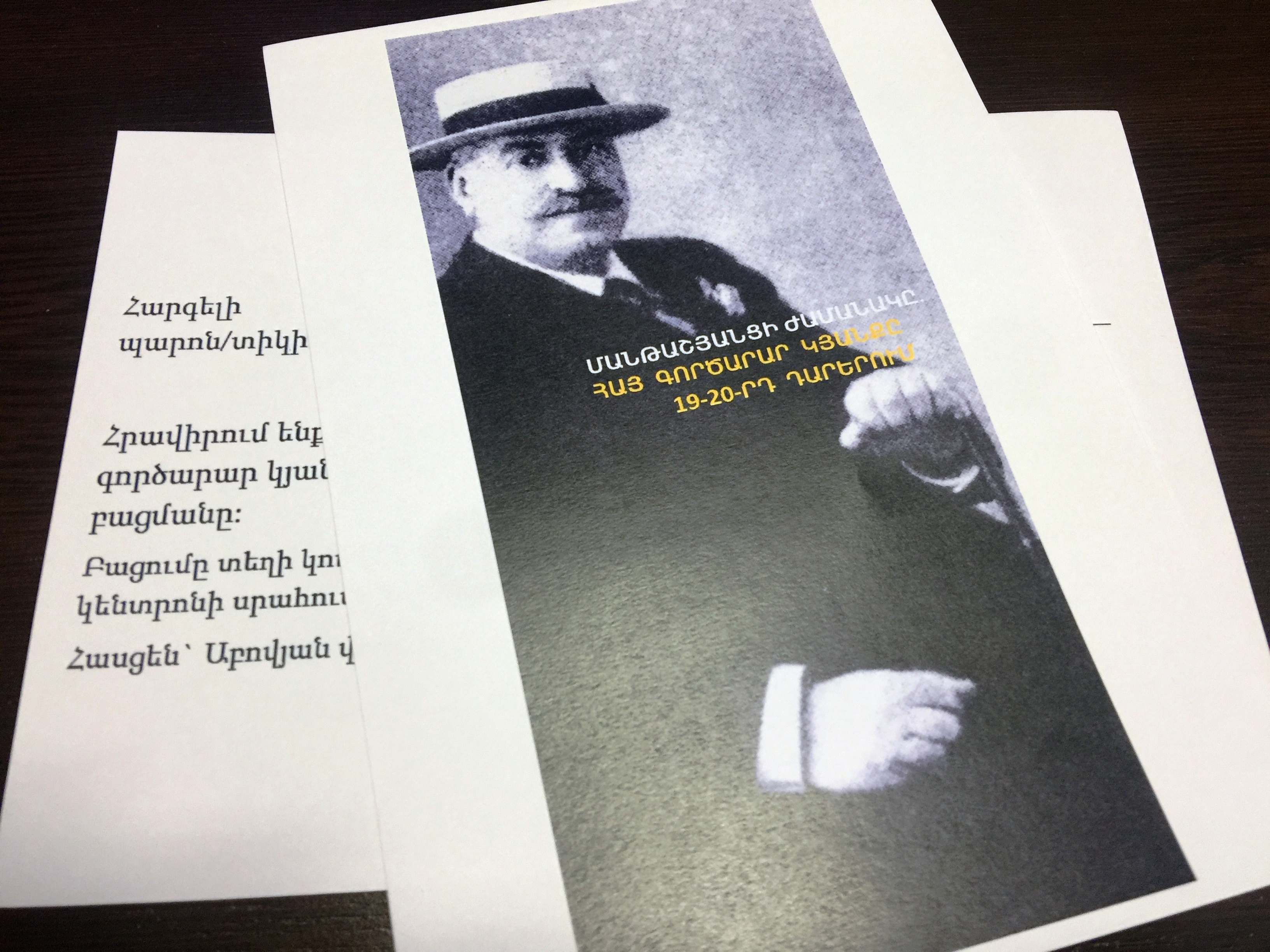 Today, at Armenian National Center of Aesthetics in cooperation with Armenian Genocide Museum-Institute and Union of Manufacturers and Businessmen of Armenia a temporary exhibition was opened dedicated to the 175th anniversary of famous Armenian benefactor Alexander Mantashyans.
The event started with postcard fading, after which Director of Armenian Genocide Museum-Institute presented to the guests the rare collection of historical instruments of ratification of Mantashyants and the Armenian business life of 19-20 centuties, as well.
The exhibition includes items and exhibits related to Armenian business life in the Ottoman Empire and Tsarist Russia, such as, postcards, photos, commercial forms, bank securities, theoretical manuals and guides related to Armenian merchants.
Alexander Mantashyan was considered as one of the richest men of his time. Mantashyan had engaged in oil export business and received the "oil king" nickname. In early 20th century, the company of the Armenian businessman "Alexander Mantashev & Co." was exporting more than half of Azerbaijan's oil production. He had financed the construction of the Baku-Batumi oil pipeline. He had combined his commercial activities with social and charitable activities. He was the sponsors of one of Caucasus largest orphanages, a number of churches and buildings were constructed in Tbilisi, Yerevan, Baku, and Paris by his financial support. The Armenian St. Hovhannes Mkrtich Church in the center of Paris in Champs Elysees owes its existence to Alexander Mantashyan. He had financed various material needs of educational institutions and covered tuition costs of a large number of Armenian students.
March 3 is the birthday of famous Armenian businessman and according to RA government decision of 9 February, this day is celebrated as "Businessman Day".
On the occasion of 175th anniversary of Alexander Mantashyan RA Central Bank has issued a nominal gold medal.