12.10.2014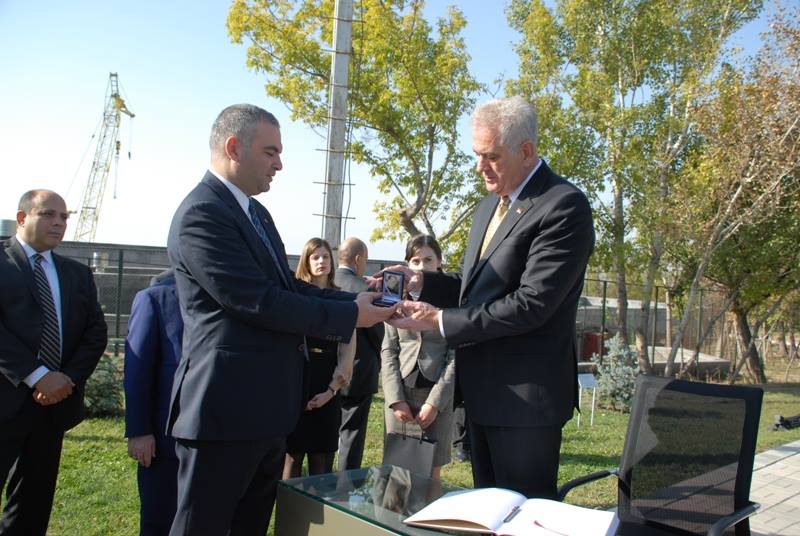 Within the State visit to Armenia in October 10-12, President of the Serb Republic visited Tsitsernakaberd Memorial Complex. He was accompanied by RA Foreign Minister Edward Nalbandyan and the Director of AGMI Hayk Demoyan.
President Timoslav Nikolic laid a wreath at the Memorial of the Armenian Genocide victims, then members of the Serbian delegation laid flowers at the eternal fire by honoring the memory of the innocent victims with a moment of silence.
The Serbian president also visited the Memorial Alley and planted a fir there.
Serbian president Timoslav Nikolic has also left a note in the Commemoration Book of the Armenian Genocide Museum-Institute.
Director of AGMI Hayk Demoyan awarded the Serbian president with the gold metal of "Franz Werfel".