09.07.2016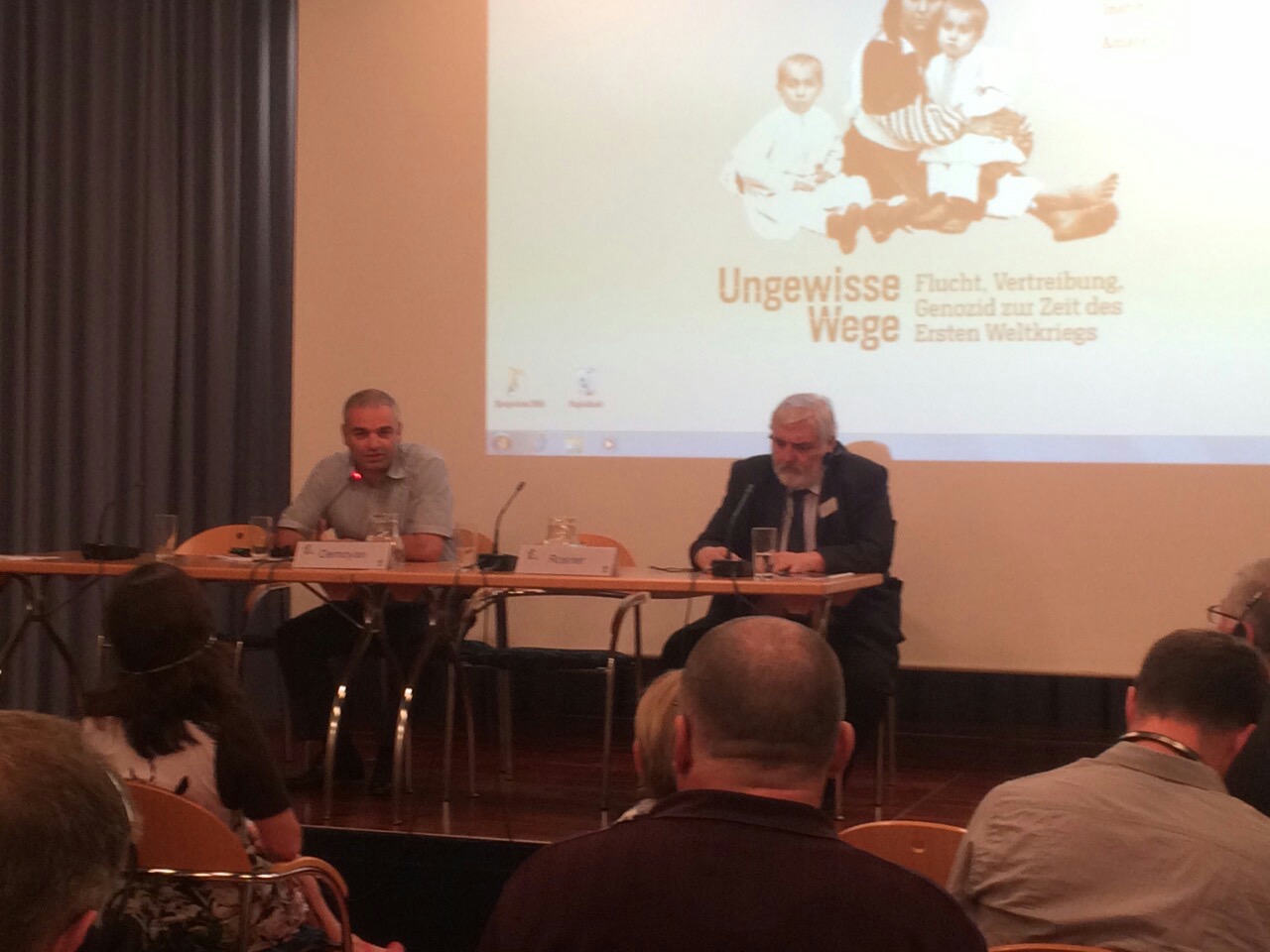 In 4-6 July, under the auspices of the Government of Lower Austria a conference titled "Uncertain Paths: Escape, Expulsion and Genocide in the First World War" was held. The conference was organized by the cooperation of Boltzmann Institute for Research on War Consequences in Graz and Center for Migration Studies of St. Pölten, Austria.
The event was participated by representatives of Government of Lower Austria, Federal and local parliament members, representatives of accredited diplomatic missions, international organizations, and Austrian political, scientific, educational field.
In his welcome speech RA Ambassador to Austria Arman Kirakosyan made a reference to the genocides and crimes against humanity committed in the 20th century stressing the crimes being committed nowadays motivated by ethnic and religious affiliation. He also referred to the recognition of the Armenian Genocide by the Austrian and German parliaments. The Ambassador also stressed that it was very importance for Austria and Germany to face their own history as the successors of the Ottoman Empire allies during the First World War.
One of the speakers of the discussions was AGMI Director Hayk Demoyan with a report titled "Armenian Genocide in the European Memory", where he presented the memories of European humanists, such as, Fridtjof Nansen, Karen Eppen, Johannes Lepsius, about the mass massacres of the Armenians by the Young Turks.
Demoyan also referred to the efforts of some European governments, humanitarian organizations and individuals to rescue Armenians from annihilation.
Other reports about the fate of annihilation of other exterminated nation in the Ottoman Empire; Assyrians, Greeks, religious minorities were also presented by researchers of different research centers in Austrian and other European countries.