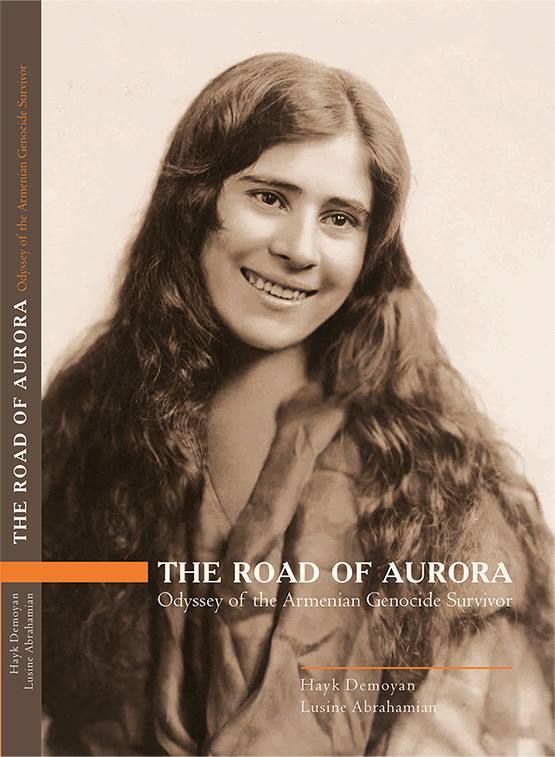 Armenian Genocide Museum-Institute presented a new publication "The Road of Aurora, Odyssey of Armenian Genocide Survivor". This illustrated book describes the life story of Arshaluys Martikian known as Aurora Martiganian.
In 2011 co-author of the book Hayk Demoyan finds in California the photo archive of Aurora, among which the only saved family photo where Aurora is four years old. The personal letters of Aurora are also found in that archive. After long negotiations relatives of Aurora donated these valuable documents to Armenian Genocide Museum-Institute.
Further on, the collection was replenished with Aurora's personal items and selection of American newspapers. Those newspapers of the time have published articles about Aurora Martiganian and her book "Ravished Armenia". The book is enriched with many unique and exclusive photos and published in English. The co-authors of the book are Doctor of Historical Sciences Hayk Demoyan and Lusine Abrahamyan.
Many photographs, posters of movies and other different events with valid documents illustratively describe the life path of the heroine: the odyssey of Armenian Genocide survivor.
Most of the topics found in this book are presented for the first time.