12.04.2019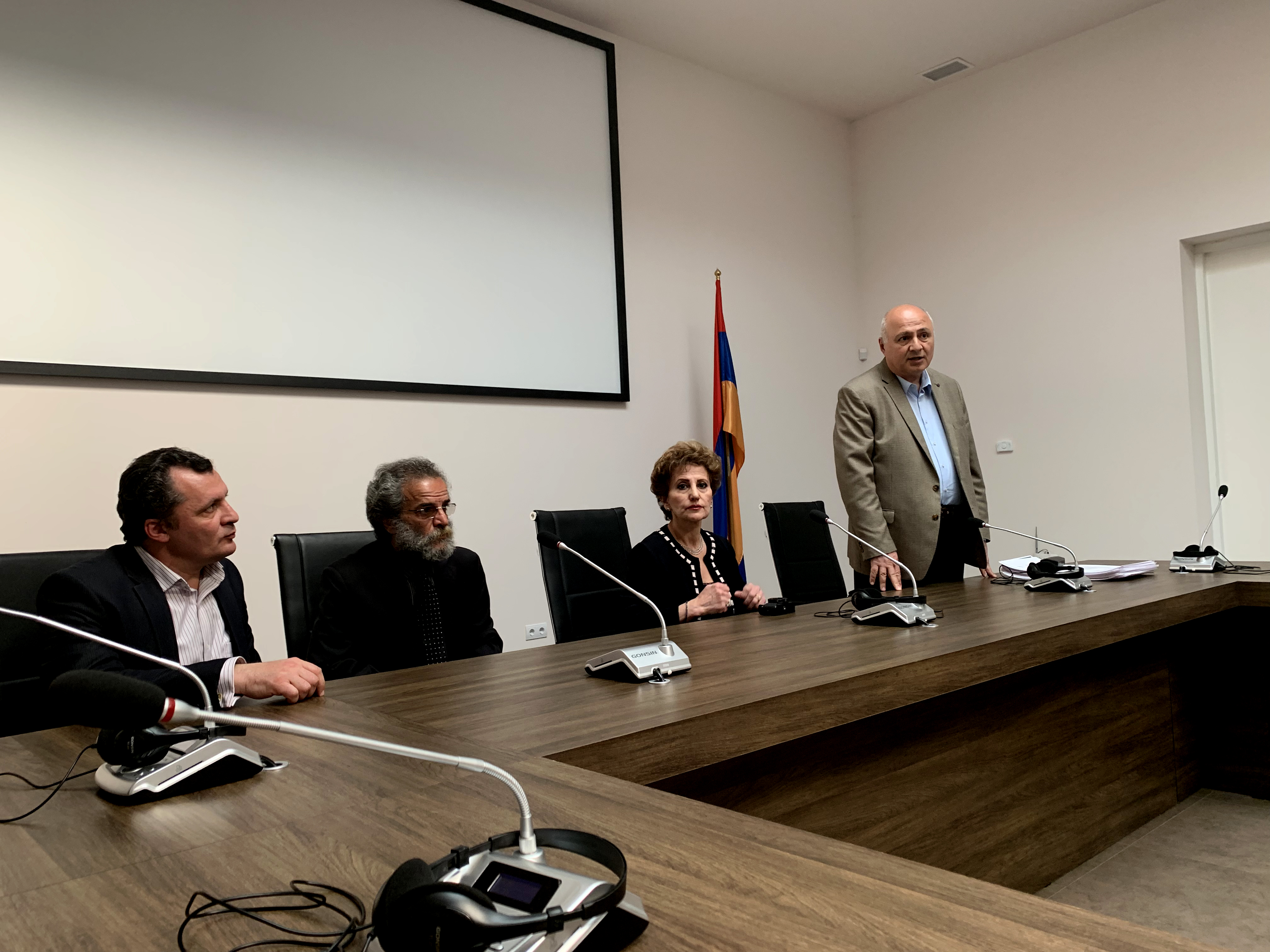 Today, at the conference hall of the Armenian Genocide Museum-Institute took place archival documents handing ceremony.
American-Armenian Harutyun Agha-Sargsyan and his sister Varduhi handed to the AGMI collection the archival documents on the Armenian Genocide Recognition by the US State of Georgia.
AGMI Director Harutyun Marutyan welcomed the guests and expressed gratitude for the donation:
"In case of full collection of the Armenian Genocide recognition documents by the US States, we plan to organize a temporary exhibition. This is important for all of us; it is also part of Armenian-Americans history".
Head of the Chair of the Armenian History at the Faculty of History, YSU, Doctor of Historical Sciences Artak Movsisyan, thanks to whom the documents reached the Armenian Genocide Museum-Institute, mentioned:
"Let this family's example be contagious, the place of such documents is our motherland. It's important for local researchers to have reachable materials".
Agha-Sargsyan brother and sister presented the path of their family and the process of recognition of the Armenian Genocide in the state of Georgia. They promised to be consistent so that archives on the Armenian Genocide recognition must be sent to the AGMI also from other US states.