24.04.2016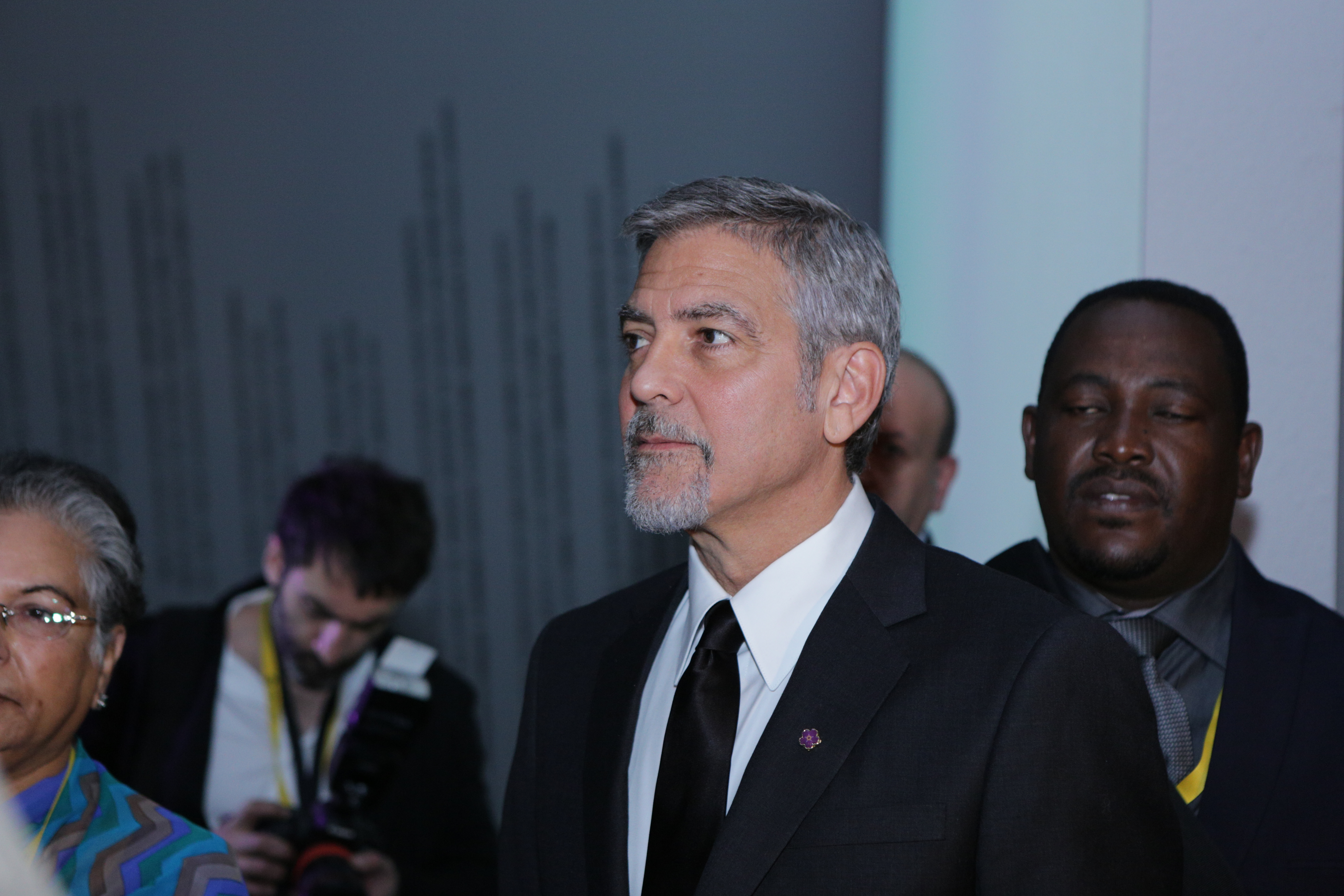 On 24th of April, founders, participants, guests and finalists of Aurora Award visited Armenian Genocide Museum Institute.
Almost all of them were here for the first time. Co-chair of Aurora Prize committee George Clooney, founders of the project; Ruben Vardanyan, Veronica Zonabendi, Marina Allesi, the four finalists of Aurora Prize and dozens of guests were accompanied by AGMI Director Hayk Demoyan.
First he presented the permanent exhibition of the museum referring to the historical episodes, details, people and developments of the Armenian Genocide. Then, Demoyan presented to the leaders of humanitarian field the new exhibition of AGMI. The exhibition is titled "The Road of Aurora, Odyssey of Armenian Genocide Survivor" and includes personal items of Aurora Martiganian, photographs, original posters of her movie "Auction of the Souls", different publication of her book describing her life story. Last year the collection of Armenian Genocide Museum-Institute was replenished by Aurora Martiganian's personal suitcase, which she took with her while travelling to the big cities of US where her movie based on her memories was screened.
After the museum visit the famous guest also visited Tsitsernakaberd Memorial Complex and along with RA President, All Armenian Catholicos, and legendary singer Charles Aznavour put flowers near the eternal fire and paid tribute to the innocent martyrs of Armenian Genocide.