19.05.2016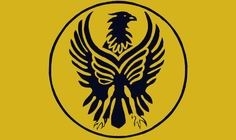 On May 19, Pontian Greeks all over the world commemorate Genocide victims. This day has almost the same significance for them as 24 April for Armenians. On February 24, in 1994 the Greek Parliament unanimously decided to proclaim May 19 as the day to commemorate the Pontian Greek Genocide, due to the fact, that on 19 May 1919 General Mustafa Kemal was sent to Pontus after which the anti-Greek movement was activated over there and the real disaster had started for the Pontian Greeks.
The Genocide of Greeks in Pontus (most of which was the former Ottoman vilayet of Trabzon) was carried out in 1916-1923, first by the Young Turks and then by the Kemalists and the number of victims was about 350,000 people. It was the continuation of the genocidal policy which was already carried out against the Armenians. Their homes and properties were also robbed, mobilization and destruction of young men deportation and massacre of civilians, forcibly conversion to Islam, destruction of cultural and religious institutions. On the other hand the tragedy of the Pontian Greeks is a part of the genocide committed in 1914-1923 against all the Greeks of the Ottoman Empire as the Greeks of Asia Minor and Eastern Thrace were also victims of massacre and deportation.
Pontus Greeks are struggling for years for the international recognition of the genocide and re-establishment of the historical justice. Till now, it has been recognized on state level by Greece (1994 and 1998), Cyprus (1994), Sweden (2010), and Armenia (2015). It is also recognized by separate administrative units in different countries (such as, New South Wales State of Australia, as well as a number of US states). In addition, the Greek Genocide is also recognized by such a prestigious institution like International Association of Genocide Scholars (2007).
The similar historical fate with Armenians allows a better understanding of people with the same destiny. Moreover, the lessons of history compelled the Armenians and Greeks to join their efforts and cooperate together in order to restore the historical justice.
Gevorg Vardanyan, Candidate of Historical Sciences
Senior researcher of Armenian Genocide Museum-Institute