07.01.2016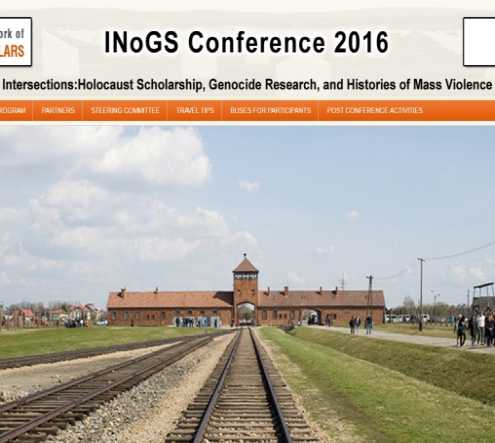 AGMI researchers Edita Gzoyan and Shushan Khachatryan participated in the 5th Conference of the International Network of Genocide Scholars in Jerusalem, 26-29 June. The conference was held under the title "Intersections: Holocaust Scholarship, Genocide Research, and Histories of Mass Violence" and was organized by, The Hebrew University of Jerusalem, The Van Leer Jerusalem Institute, The Israel Office of the Rosa Luxemburg, The Open University of Israel, other scientific institutions and the Armenian community of Jerusalem.
The conference was designed to reflect and explore Genocide Studies as the complex and multifaceted field it has become opening a new platform for new scholarly questions and perspectives.
AGMI senior researcher Edita Gzoyan presented a report titled "Defending the Truth: Comparative Analysis of Holocaust and Armenian Genocide Denial", while junior researcher Shushan Khachatryan's report was "The Syndrome of Cain: Ideologies of Genocide from a Comparative Viewpoint".