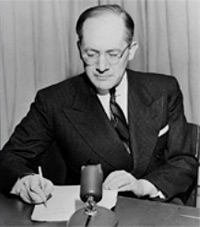 The first winner of the Raphael Lemkin annual scholarship announced by the Armenian Genocide Museum-Institute is Rebecca Jinks, a post-graduate student of Royal Holloway University of London, Department of History & Social Sciences. R. Jinks is interested in Armenian genocide and Holocaust studies. She has got several academic awards and speaks English, German and Serbian.
In September 2010 the Armenian Genocide Museum-Institute of NAS RA announced its new scholarship program for foreign students and PhD candidates. Raphael Lemkin scholarship is intended to enable foreign students, who specialize in genocide studies, especially in the Armenian Genocide, to visit Armenia for a month to conduct research in local scientific institutions and libraries.
The Armenian Genocide Museum-Institute will provide researchers possibility to carry out their research at the AGMI, where they will be provided with necessary research materials and consultation, as well as in the universities, archives and libraries located in Armenia.
The scholarship suggests a visit of one postgraduate student per year. The AGMI covers all travel and accommodation expanses related to the nominee. The AGMI is planning to enlarge this scholarship program to promote the development of scholars specialized in Armenian genocide.