29.09.2016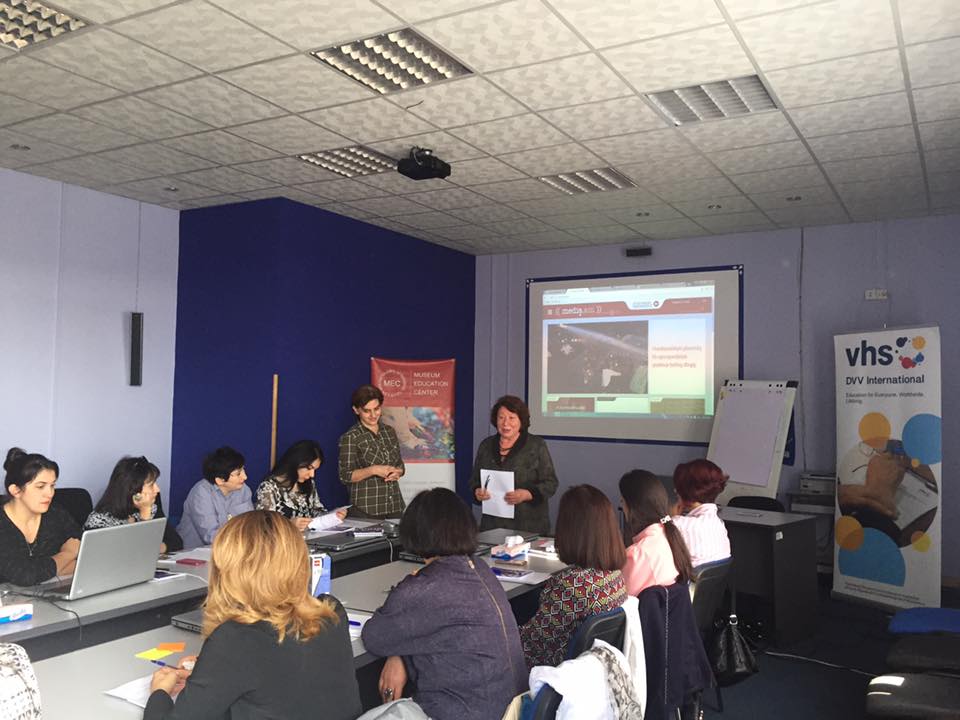 In 26-28 September, AGMI Press department representative Hermine Hakopyan participated in the three-day training course of "Media and Museums", organized by Museum Education Center.
The workshop "Media and Museums" was organized for museum specialists in cooperation with Association of Museum Workers and Friends and DVV International Armenia Country Office.
The main focus of the workshop is traditional and modern media platforms important communication tools for museums to interact and engage with visitors. The workshop will introduce participants to different digital practices providing them with new skills and approaches to extend museum's visibility on different media platforms.