16.04.2016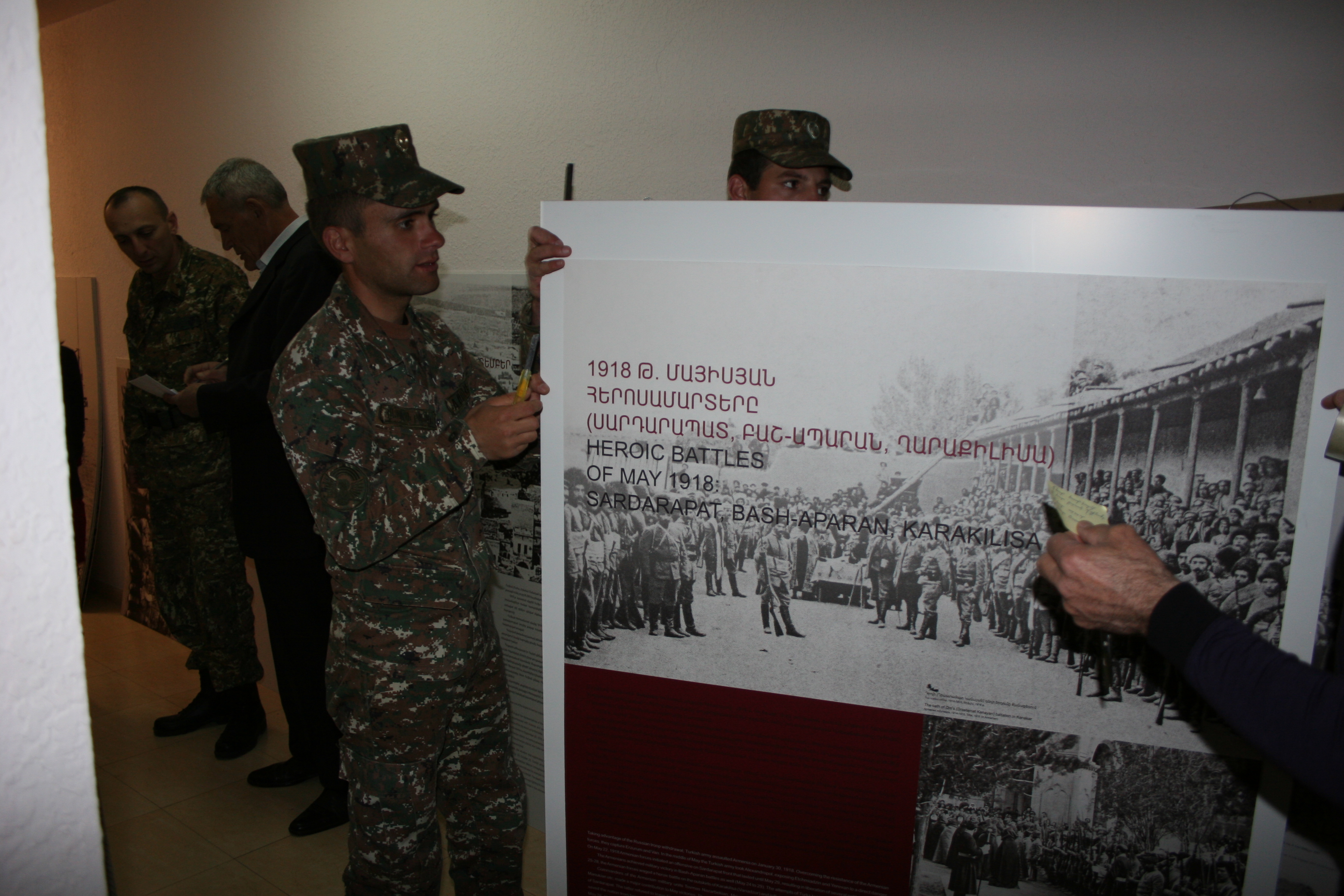 On 13 April, AGMI exhibition "Struggling for life and dignity: self-defense battles in the years of Armenian Genocide" has been delivered to the Military Institute after V. Sargsyan.
The heroic episodes of self-defense battles were exhibited at Armenian Genocide Museum-Institute since December 2015. Now it is considered appropriate to present this topic as a permanent exhibition at the Military Institute in order to let the cadets, future soldiers to deal with the topic and understand that the genocide is not just massacres, but also is a self-defense and heroic fighting.
The bilingual (Armenian, English) exhibition and catalog consisted of sixteen headlines present the heroic episodes of the Armenian Genocide; numerous impressive self - defense battles, as well as the victories proclaiming the birth of the first Armenian Republic.
The project was implemented by "Prospectus regional and political research center" NGO within the framework of the grant provided by the Administration of the President of the Republic of Armenia.