03.11.2018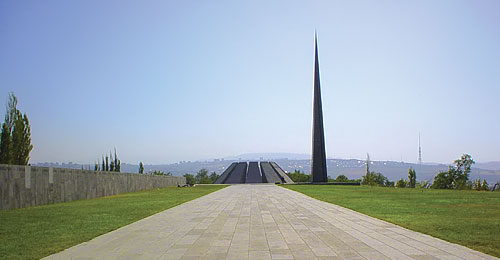 The Armenian Genocide Museum-Institute foundation announces competition to design its new Logo. The submitted works should include an image of the Armenian Genocide Memorial Complex.
Projects must be submitted electronically, in monochrome and colored versions. The winner will be awarded a certificate of appreciation, and an official publication will be put at the AGMI official web site.
The applications are accepted form Armenia, as well as abroad. The winner will be chosen by a professional committee of experts.
Applications must be submitted before December 10, to the following address:
info@genocide-museum.am
. Please mention
"Logo Design Contest"
in a subject line. Only applications that meet the requirements will be accepted for consideration. For more information please call: +374 39-09-81
(111).
Directorate of the Armenian Genocide Museum-Institute Foundation