04.07.2018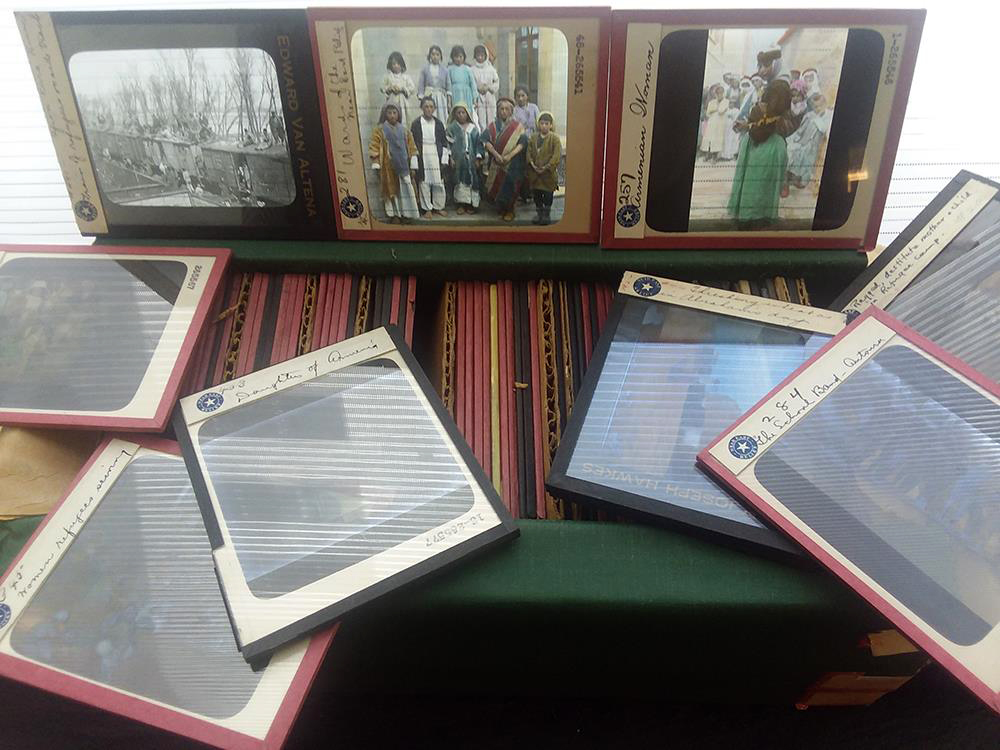 This unique collection of over 70 original photos is so far the biggest to replenish the AGMI collection.
"This is the best achievement of the last ten years of my collective work, these are fantastic photos, well-known and unknown, and we can get great and high quality print versions of these photos for the exhibition of the Armenian Genocide Museum. I have purchased them in the US during my business trip, after nearly two years of negotiations, the owner of the collection agreed to donate it to the museum"
– mentions Hayk Demoyan, Doctor of Historical Sciences and Genocide Expert.
The uniqueness of the photos is that most of them are colorful, and so far depict the unknown scenes of the consequences of the genocide, group photographs of survivors and orphans, scenes of transfer of refugees-survivors, etc. The photographs were taken by the staff of the American Near East Relief Committee in early 1918-1920s.
We express our deep gratitude to an Armenian-American Stepan Dulgerian for handing this exclusive collection to the Armenian Genocide Museum-Institute.