07.06.2018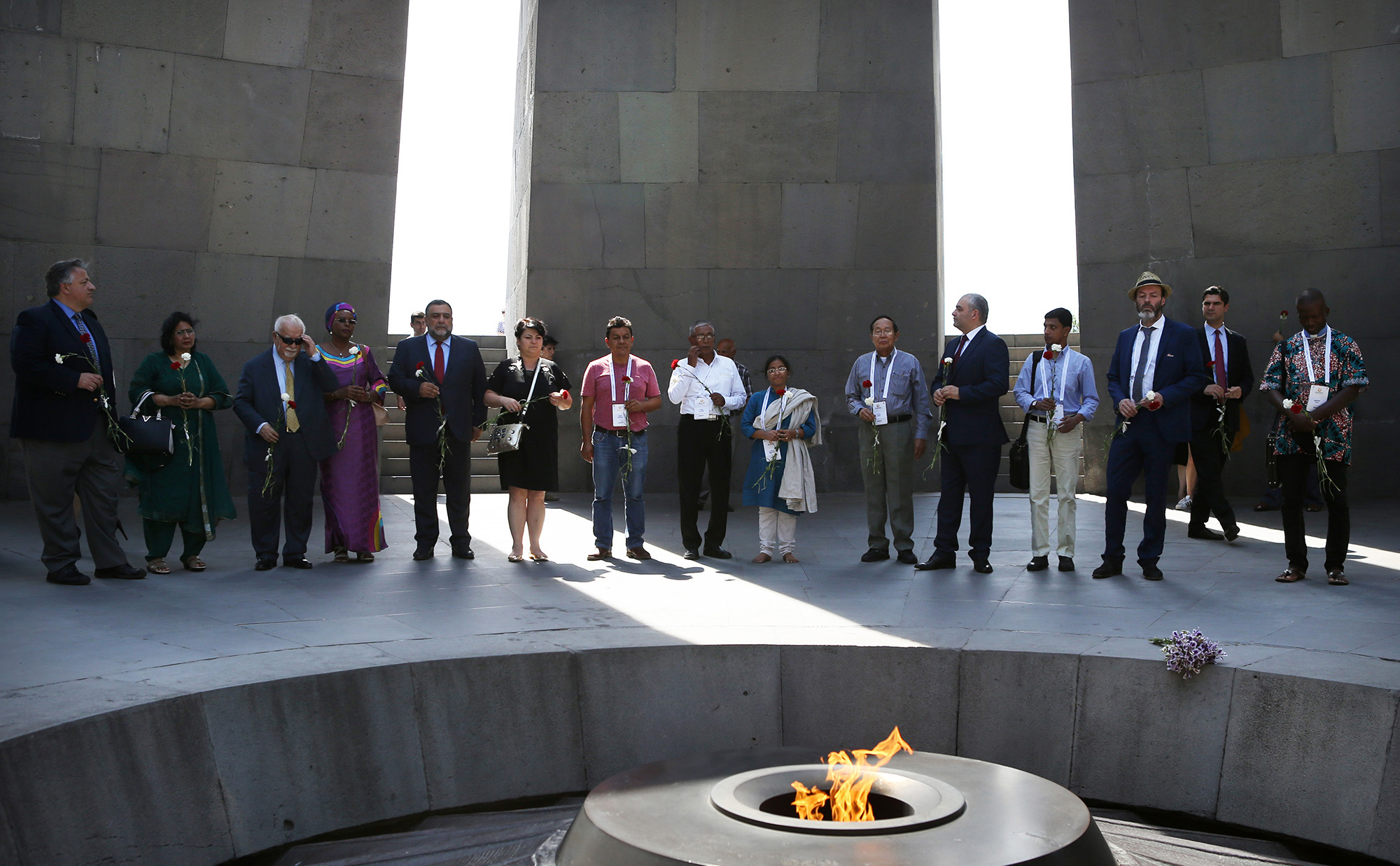 On June 7, co-founders of Aurora Humanitarian Initiative Ruben Vardanyan, Nubar Afeyan, Vardan Gregoryan visited the Armenian Genocide Memorial and Museum with the 2018 Aurora Prize nominees. The guests put flowers at the eternal fire, honoring the memory of the innocent martyrs of the genocide accompanied by Hayk Demoyan.
During the meeting at the conference hall of AGMI, Doctor of Historical Sciences Hayk Demoyan introduced his new monograph titled "Armenian Legacy in America: A 400-year Heritage". The book was published through the generous support of the "Noubar and Anna Afeyan" foundation, on behalf of the Aurora Humanitarian Initiatives.
The book is dedicated to the 400th anniversary of the arrival of the first Armenian to America. In 1618, "Martin the Armenian" arrived to Virginia. The arrival of the first Armenian also signaled the flow of Armenian refugees, immigrants who brought their own customs, style, cuisine, and mentality to new country. They were students, craftsman, traders, farmers, who came to America to survive, and with great hope to help their families suffering from exploitation and abuse in their homeland.
The members of the delegation also visited the Armenian Genocide Museum, were introduced to the documents proving the Armenian Genocide and watched the museum exhibits. The guests of "Aurora" Prize had an opportunity to see the temporary exhibition dedicated to Aurora Mardiganyan.