10.03.2018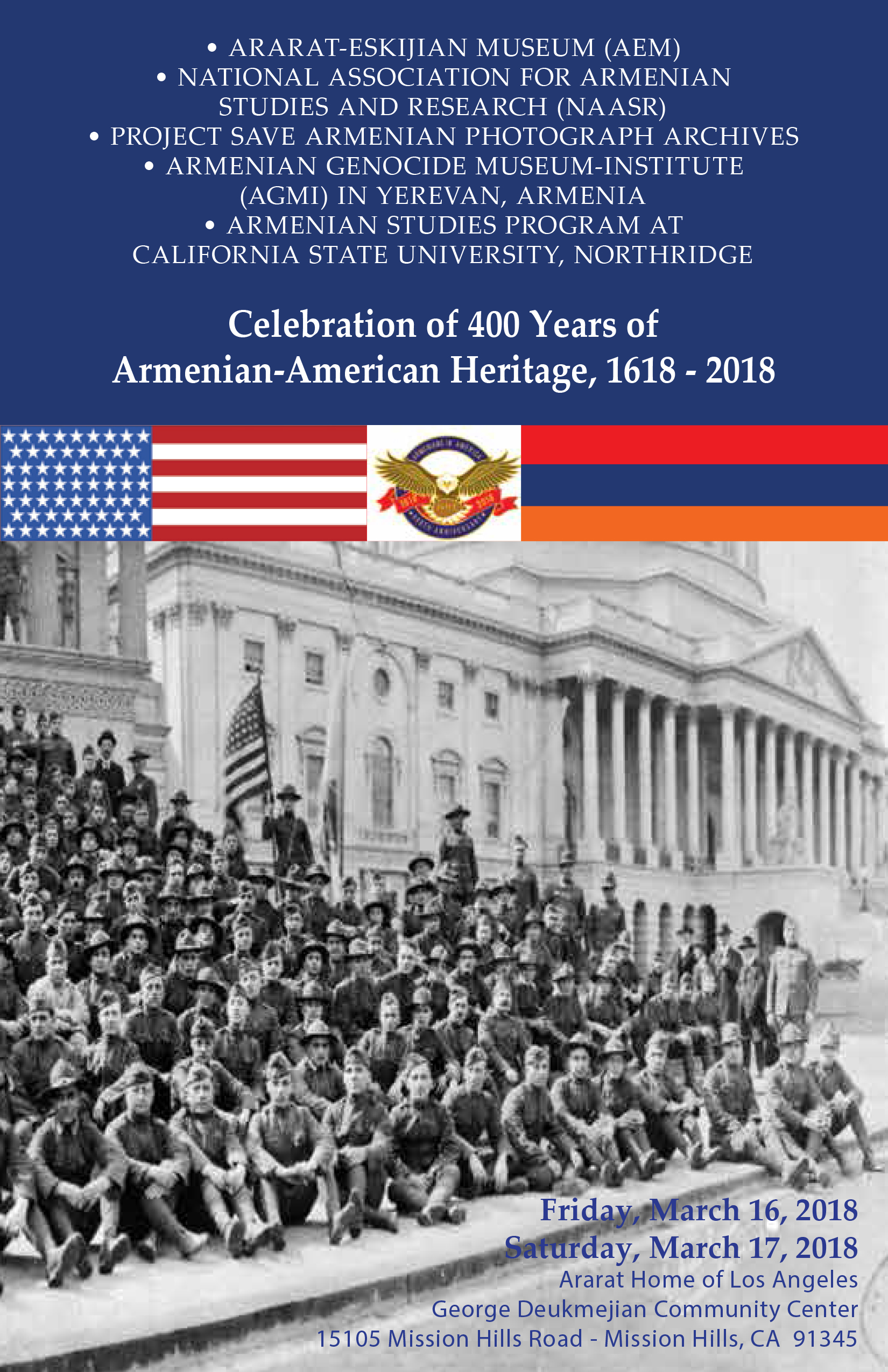 The Armenian Genocide Museum-Institute (AGMI) together with Ararat-Eskijian Museum (AEM), National Association for Armenian Studies and Research (NAASR), Project SAVE Armenia photograph Archives and Armenian Studies program at California State University Northridge are organizing a conference dedicated to the 400th anniversary of the arrival of the first Armenian to America "Martin the Armenian" (Virginia 1618) on March 16-17, in Ararat House in Los Angeles, George Deukmejian Community Center.
The conference titled "Celebration of 400 years of Armenian-American heritage, 1918-2018" will focus on the history of the Armenian-American community and its remarkable achievements that were very modest at the start.
Doctor of Historical Sciences Hayk Demoyan, who is also a major supporter of the conference and exhibition, will participate at the event.
During the conference a temporary thematic exhibition will be opened. Through the historical artifacts from Hayk Demoyan's personal collection and the Ararat-Eskijian Museum, the Armenian-American rich heritage will be presented.