15.09.2018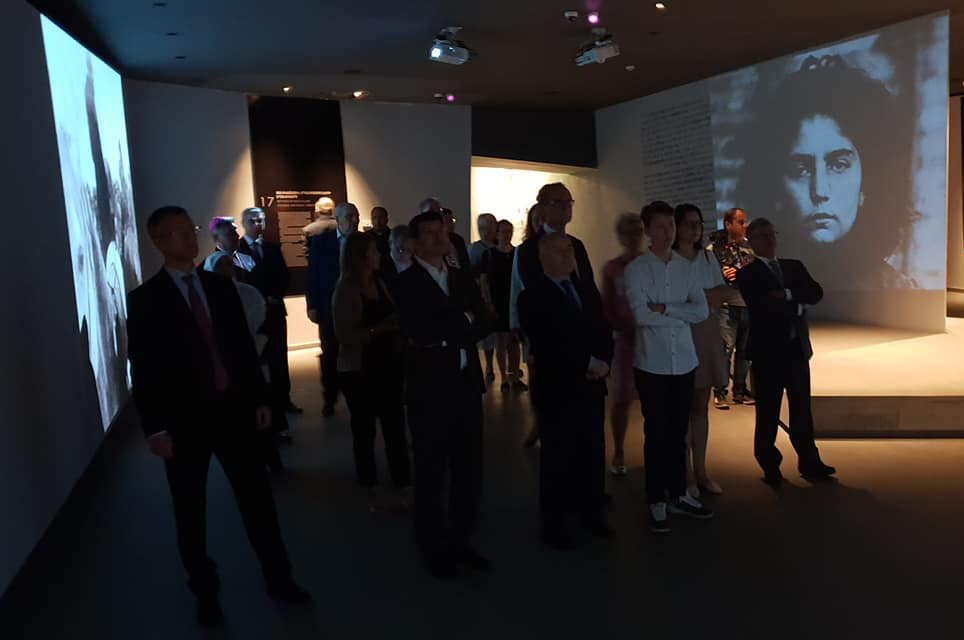 The ambassadors accredited in the Republic of Georgia visited the Armenian Genocide Memorial Complex.
The members of the diplomatic delegation put flowers at the eternal fire honoring the memory of the innocent martyrs of the genocide.
The guests were accompanied by the deputy director of the museum Lusine Abrahamyan, who also introduced the history of construction of the memorial complex and its symbolism.
The members of the delegation also had a guided tour in the Museum, got acquainted with the museum exhibits, and at the end of the tour the guests left a note in the Memory Book.