16.02.2018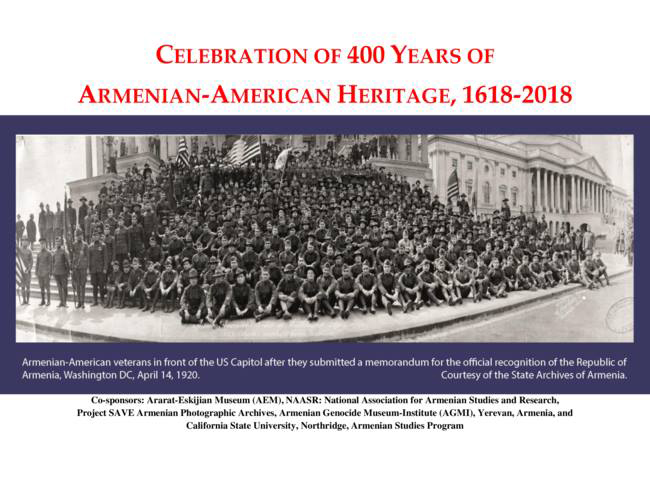 Dr. Hayk Demoyan will take part at the conference dedicated to the 400 years of Armenian-American heritage titled "Celebration of 400 years of Armenian-American heritage, 1618-2018" on March 16, 2018, at the Ararat Home of Los Angeles, George Deukmejian Community Center. He has been a key collaborator in organizing the conference and exhibition.
In conjunction with the conference, a special exhibition prepared for the occasion will be on display featuring Armenian-American heirlooms and historical artifacts from the Ararat-Eskijian Museum and from the private collection of Dr. Hayk Demoyan.
This conference, dedicated to the 400th anniversary of the arrival of the first Armenian to America, 'Martin the Armenian' (Virginia, 1618), will focus on the history and legacy of the Armenian-American community and its significant accomplishments from very humble beginning.